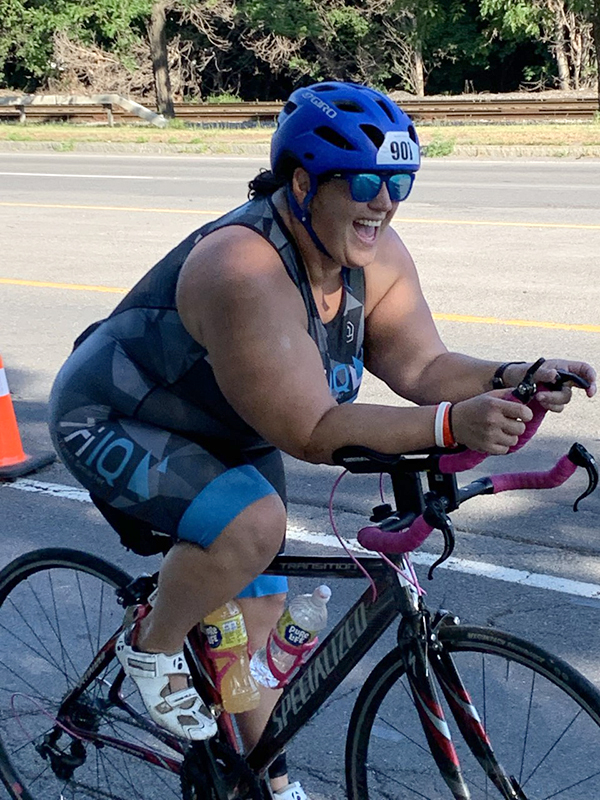 Ashley Hartman has always enjoyed challenging herself. Her background as a marathon runner and triathlete gave her the drive to pursue her next fitness challenge – completing in a half-Ironman race. With the encouragement of Jeff Swartz, one of our physical therapists in our Toledo market who specializes in athletes, Ashley signed up for the race.
The half-Ironman triathlon is a long-distance race consisting of a 1.2-mile swim, 56-mile bike ride and 13.1-mile run — in that order. The race is considered one of the most difficult endurance events in the world. In fact, it's estimated that less than 1 percent of the population has completed an Ironman triathlon.
"As an athlete, it's important that you have experience in injury prevention and get the appropriate care," Ashley explains. "Jeff, being an athlete himself, was someone widely recommended in the sports community who kept me healthy and on my feet."
Ashley knew competing in the race would be a big time commitment. However, with the help of her family, coach, triathlete team as well as our physical therapy team, Ashley began carving out the time to swim, bike and run the distances needed for her training.
"There was one morning I left to train at 8 a.m. and didn't make it back home until 3 p.m.," she shares.
And then when she hit minor bumps in the road, Jeff was there to give Ashley the support she needed.
"When I experienced a strain in my shoulder, Jeff was there to see me and give me the appropriate exercises to heal and recover," Ashley says. "I also had plantar fasciitis during my training for a few weeks, which took running out of my training schedule for a short period. He's someone who understands and empathizes with someone going through this kind of training."
As for Jeff, he adds, "what makes my job so easy is that I get to work with runners and triathletes like Ashley who are already self-motivated and driven. Ashley's progress and success is based on her compliance to her home exercises recommended by physical therapy."
During the race, Ashley says she was able to perform at her best because she trusted in her training and the support given to her.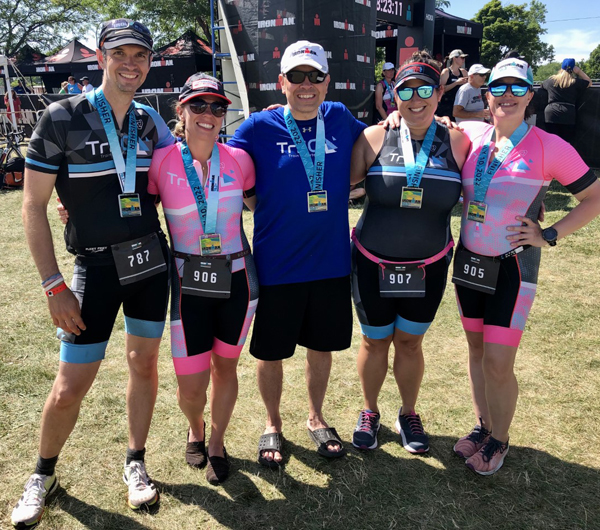 "Everyone on the course is out there to cheer you on – whether it's the people on the sidelines or the other athletes. There's always a point in which you ask yourself 'why am I doing this?' and you remember your why" she explains. "For me, I knew I put in the work and deserved this experience."
Her advice for anyone considering an Ironman race is similar to the advice Jeff gave her when she started.
"Anyone can do it," she shares. "It takes time and work to get there, but it's an amazing experience with a lot of athletes who love this sport and encourage new people to get involved. If it's going to be a meaningful experience for you – go out and do it. You need a great health care team who understands your goals and supports you, no matter your goal, whether it's a 5K or an Ironman."
Learn more about the rehabilitation and physical therapy services we offer at Mercy Health.