Do you know which type of cancer causes the most deaths in our country?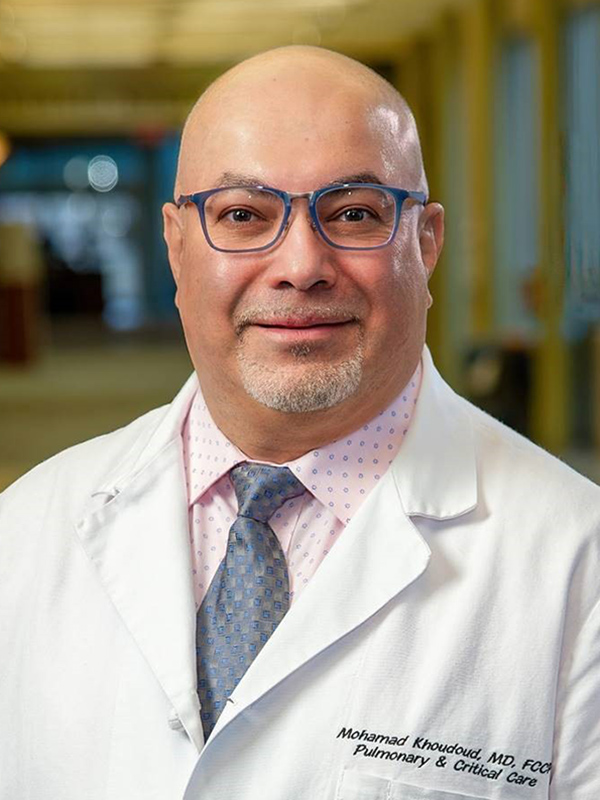 The answer is lung cancer for both men and women. Lung cancer kills more people than breast, prostate and colon cancer combined. In fact, the American Cancer Society estimates that lung cancer has caused 131,880 deaths so far this year.
The good news is that more and more people quit smoking every day. However, lung cancer remains the second-most diagnosed cancer, behind breast cancer in women and prostate cancer in men. While smoking causes a lot of lung cancer cases, secondhand smoke and air pollution combine with it to make up 80 to 90 percent of lung cancers.
Some symptoms or signs of lung cancer include a chronic cough, coughing up blood, unexplained weight loss and chest pain. Lung cancer can also be a risk if someone in your family has had lung cancer or if you have been exposed to certain chemicals.
Mohamad Abul-Khoudoud, MD, a pulmonologist at Mercy Health – Paducah Pulmonology who also sees patients from Irvine, KY and surrounding communities virtually, advises that if you are experiencing any of these symptoms, talk with your primary care physician right away to determine if you should have a lung cancer screening.
"Additionally, if you are symptom-free but do or have smoked regularly, even if it has been years since you quit, you should ask your primary care provider if you should have a lung cancer screening. Early detection of lung cancer can save your life," Dr. Abul-Khoudoud shares.
In Kentucky specifically, just under 20 percent of lung cancers are detected early, when the cancer has not spread outside the lung area and is at its most treatable stage. This is under the national early lung cancer detection rate of 23 percent and it ranks Kentucky 45th out of 49 states with early lung cancer detection data.
"How early the cancer is found determines the treatment option that is best suited for you," Dr. Abul-Khoudoud says. "The different types of treatment include surgery, chemotherapy, radiation therapy and targeted therapy. Lung cancers found and treated early offer you the best possible health outcomes."
The first step is to see if you meet the criteria for a lung cancer screening. These criteria include your age, smoking history and other factors. If your provider recommends a screening, you will have a low-dose CT scan that's painless and takes less than a minute.
"The American Lung Association notes that lung cancer screenings find 80 percent of lung cancers at an early stage when the disease is more curable. Without screening, 70 percent of lung cancers are found at a later stage when there is little chance for a cure," Dr. Abul-Khoudoud says. "I encourage you to talk with your provider about your smoking history and if recommended, have that screening. The odds for a better outcome, and even a cure, are definitely in your favor if you find lung cancer early."
Learn more about lung cancer as well as the lung cancer and pulmonary oncology services we offer at Mercy Health.