When Meredith Byers Gaynor, 33, first laced up her running shoes, it wasn't with visions of marathon finish lines or personal records in mind. It was, quite simply, to relieve stress.
Born and raised in Waterville, Ohio, Meredith had fulfilled a lifelong dream to move to New York City to pursue teaching. While working in a Brooklyn school district, she realized that she needed something to help clear her mind.
Meredith turned to exercise. It didn't take long before she became an avid runner. When a friend offered her entry into a local race, she figured, why not?
"I loved the race environment," Meredith says, adding that after her first race she started signing up for races locally and beyond. Her first marathon was in 2013 in Detroit, Mich.
However, like many runners, Meredith has not been immune to aches, pains and the occasional injury. She started feeling soreness in her hamstring this past year and was soon diagnosed with a grade one hamstring strain. She found herself in the care of Mercy Health's outpatient physical therapy department, specifically with running specialist Jeff Swartz.
"I went to a doctor because I was worried I had torn it," she says. "As a runner you're used to running through pain and things that don't feel good, but I knew this was different."
Jeff, who works often with runners, including those currently training for the Mercy Health Glass City Marathon, shares it was Meredith's decision to seek medical help that set her immediately on the right road to recovery. With a proper diagnosis, he was able to design a return to running plan that included appropriate strength exercises and plenty of education.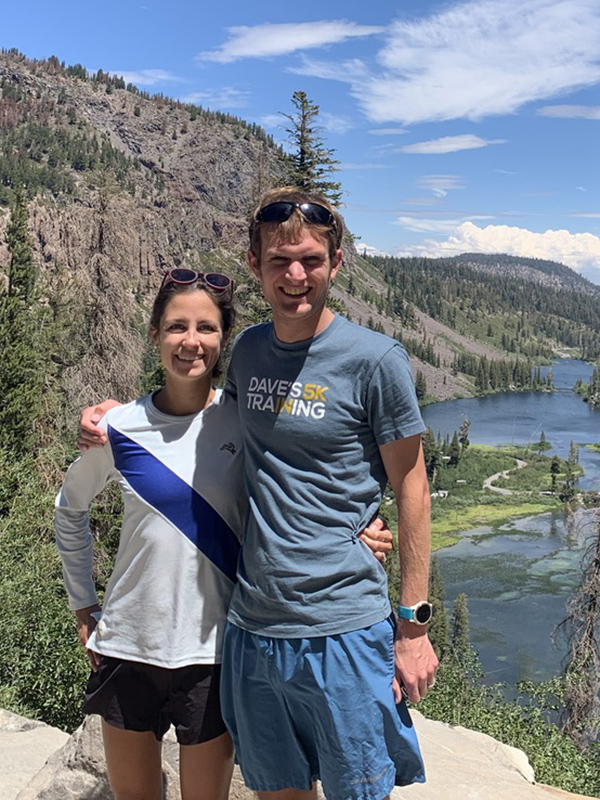 "The number one thing we do with any diagnosis is educate," Jeff says. "Specifically, we work through talking about what went wrong and how to modify habits to avoid future injuries."
To ensure a safe return to her sport, Meredith participated in Mercy Health's AlterG© anti-gravity rehabilitation program, which includes a specialized anti-gravity treadmill designed to reduce the impact of body weight on joints. The AlterG© treadmill allowed Meredith to start running without the risk of reinjuring herself.
Jeff notes that by seeking out a physical therapy program specific to runners, Meredith was able to take her steps toward recovery alongside someone who understands the nuances of running recovery and how to properly help a patient return to the sport.
"There are significant physiological and psychological aspects to training," he says. "A running specialist can help explain what is going on in both areas when encountering a significant injury because we've been there ourselves."
"And it certainly helps to have a patient like Meredith who is diligent about her strength exercises," he adds.
Meredith advises anyone facing a running injury to first and foremost, "listen to your body. And when something feels off, get it looked at."
She also notes that unlike what most runners tend to do, the best course of action is to stop running.
"If you keep running on an injury, it will only get worse," she says.
Finally, Meredith shares that once an injury is diagnosed, "have people like Jeff and the staff at Mercy Health, who know how important running is to you, help you return. Be patient. Let go of who you used to be. There is a post-injury you that will be even better."
Meredith is excited to get back to racing and is working out her 2022 schedule. It includes a 10-mile run in Washington, D.C. in April with her husband, Evan Gaynor, who is a past winter of the Mercy Health Glass City Marathon. Evan also qualified to run the Olympics trials twice.
"Although I've been released from physical therapy for several months, I continue to be diligent with my strengthening exercises as I know they will only help me toward another personal racing record," she says.
The Mercy Health Glass City Marathon (GMC) is one of the nation's marquee race. The 2022 marathon will race on Sunday, April 24. It kicks off at the University of Toledo's campus with separate start lines for the marathon, marathon relay and half marathon. Learn more about this race.
Also, our Mercy Health sports and orthopedic team of physicians and running medicine specialists are here to help! They are available to assist you during your training process and proudly provide medical aid to runners on site during race weekend.
Learn more about the sports medicine services we offer at Mercy Health.