When Eric Russell's health started to become concerning to himself and his doctors, he decided to take matters into his own hands. Eric made a decision that would change the course of his life, he decided to get weight loss surgery.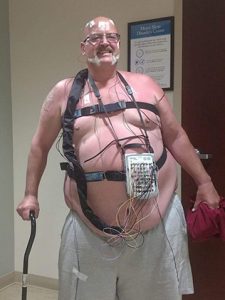 "Previously, I had to have two total knee replacements, and my doctors kept telling me that I had to lose weight," Eric says. "Not only so my knees didn't give out, but also for my overall health."
Prior to his surgery, Eric weighed around 380 pounds. Today, he weighs 197. At first, it seemed like an impossible feat to slim down. However, with the support of his family, friends and his team of doctors and nurses at Mercy Health, Eric was able to lose and keep off nearly 50 percent of his original body weight.
"I can actually go for a walk now," Eric says. "I feel so much better."
Matthew Fourman, M.D., Bariatric Surgeon at Mercy Health – Weight Management Solutions, performed a single anastomosis duodenal switch (SADS) procedure on Eric. SADS surgery transects part of the small intestine and removes much of the most stretchable part of the stomach.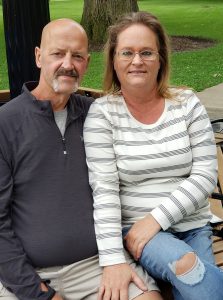 "With the SADS procedure, patients can eat a normal meal in smaller quantities," says Dr. Fourman. "Stomach function remains the same, but it alters their metabolic functions which helps patients lose weight and keep it off."
SADS is a modification of a long-standing bariatric procedure known as duodenal switch (DS) surgery. The modifications have drastically reduced some of the unwanted side effects of traditional DS surgery such as gallstones, hernias and ulcers.
Eric is especially thankful to his girlfriend of seven years, who has supported him throughout this entire process. Having a good support system is important, especially when going through a major transition like weight loss surgery. Being surrounded by positivity, encouragement, support, and being able to lean on others can make challenging goals feel more attainable.
"When we first started dating, she could barely get her arms around me," says Eric. "She loved me at my biggest, and she loves me all the same now. She is wonderful."
Eric is also thankful to his team at Mercy Health. He says that he's had such good results, and was even able to motivate his son, Dylan, to get weight loss surgery as well.
"I told him, 'you're a whole lot younger than me. If I knew then what I know now, I would have [gotten surgery] years ago,'" Eric says.
Learn more about the weight loss services offered at Mercy Health.