Korie Swanson, RN, BSN, team lead, has worked at Mercy Health – St. Elizabeth Boardman Hospital for more than 14 years. Outside of work, Korie is passionate about travel and raising her son.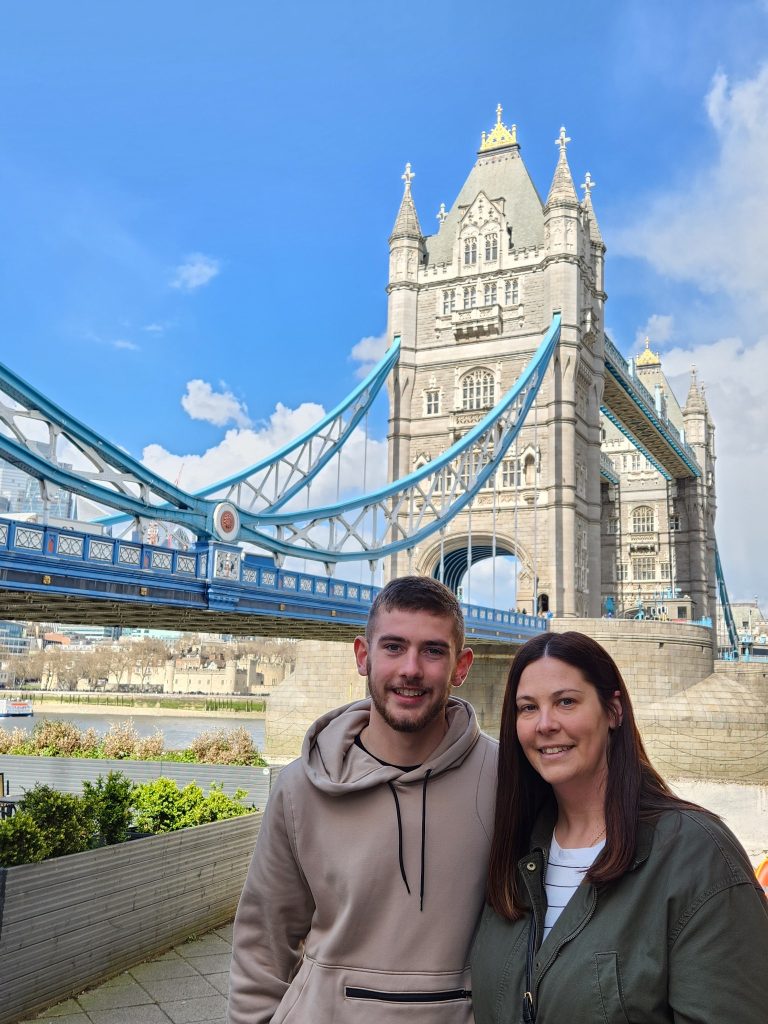 "My son is my motivation and drive to be a better person," Korie shares.
One of Korie's hobbies outside of work is traveling. She found her passion for traveling because of her sister, Kelly.
"Traveling really became a passion that we both enjoy," she says. "My son comes with us on most trips that we take. I feel very fortunate that I'm able to show him different states and counties, which allows us both to experience different cultures. The world is so full of beautiful landmarks and so much history."
Traveling allows Korie to recharge and focus on herself.
"Sometimes in life, we forget that we also need self-care; traveling is my self-care," she adds. "Plus, when I return to work after traveling, I love to share my travel experiences with my coworkers as they are my extended family. I love sharing pictures of the things I got to see and experience."
Another hobby of Korie's is babysitting for a lot of the girls at work.
"I'm glad I can help them out while they are working. It's fun to be around little kids again. It brings back memories of when my son was little."
Overall, Korie is proud to be a part of our nursing team.
"I feel like I am making a difference in someone's life," she says. "It goes beyond medicine for me. I give my patients a shoulder to lean on when they feel defeated or alone."
She continues, "I feel very connected with the Mercy Health Mission. I think we have big focus on serving compassionate care to all patients and their family members. This applies to not only those in the hospital but also to the people in our community. "
And speaking of community service, Korie adds that "the next project I'm going to be involved in is an epilepsy walk called Purple for Palmer. I'm very excited to help organize this event with my manager and friend, Meghan. This event on Aug. 27 is going to be the inaugural Purple for Palmer epilepsy walk."
If you live in the Youngstown area and have questions about this event, you can reach out to Korie about it at Kaswanson@mercy.com.
May is National Nurses Month. To all our nurses, we thank you for the excellent care you provide our patients every day! Read more of our nurses' stories to celebrate.
Also, if you're a nurse or a health care professional, we invite you to explore and pursue a career with us.