After a long career with our ministry, Robyn Westendorf is now looking forward to retirement and her next life chapter. However, that doesn't mean she hasn't taken time to reflect on the past 41 years and her time serving at three different Mercy Health hospitals.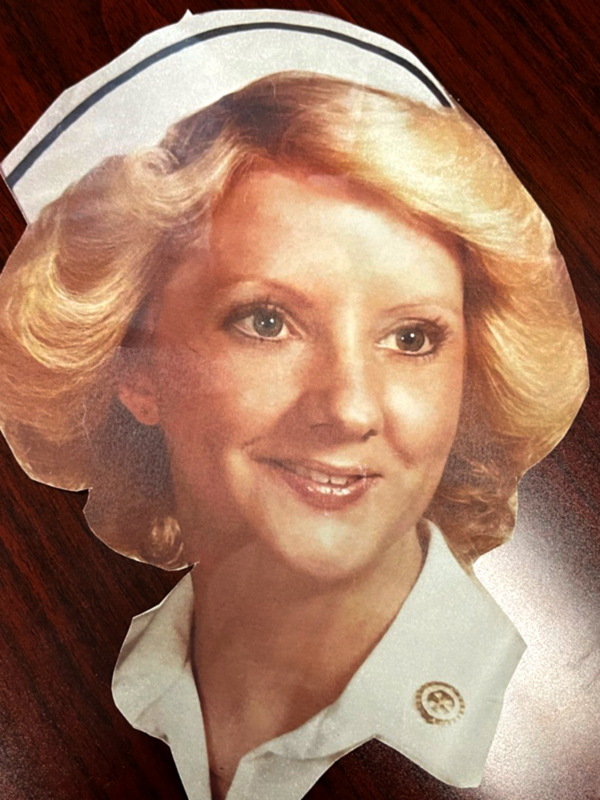 Robyn first started her career with us in 1981 in a six-bed intensive care unit (ICU) at a hospital Mercy Health had in Mariemont in Cincinnati, Ohio at the time. She worked there until 1984 when she had her first child. She returned from maternity leave three days before Mercy Health – Anderson Hospital opened and continued her career there.
As one of the first staff members in the ICU, she watched the unit grow from six beds to 12. Robyn also helped launched case management and discharge planning for patients of the open-heart program as the service began.
Then, in 2005, a change of pace beckoned. Robyn left nursing to work for a health insurance company. She wanted to see see what it was like to work on the payer side of health care. Robyn lasted in this job for 11 months.
"That is when I knew that hospital life was where I was supposed to be," she shares. "I'm a caretaker and helper. It's who I am. I tried the outside of health care life and it was not for me."
After her brief hospital hiatus, Robyn accepted a position at Mercy Health – Clermont Hospital, where she has worked for the past 16 years, most recently as supervisor of case management. Robyn's responsibilities include overseeing day-to-day functions and resources of the care management team, a department that focuses on the practices and processes a health system has in place to meet the needs of patients after being discharged.
Over the course of 41 years, some patient care processes have changed, but Robyn notes the outcome is the same – caregivers providing patients with the best possible care. And that's part of what she has loved most about her job.
"Seeing the impact I can have on patients and families is rewarding. I love seeing how far I can reach," Robyn says.
So, what else has kept Robyn with Mercy Health?
"My co-workers are like family," she shares." They are one of the reasons I have stayed in health care for so long and even came back to health care."
And for those individuals starting in health care during what's has been a particularly challenging time with the COVID-19 pandemic, Robyn has some good advice.
"Give yourself some grace," Robyn shares. "And remember every day is a new day. You shouldn't be too hard on yourself."
As for what the future holds, Robyn is looking forward to it. Traveling and getting in some exercise is in her plans, and family will also be a big part of her retirement.
"I have grandchildren and I am excited to be a part of their lives. My parents are older and will need help. I think I might have to come to work to get a break," she laughs.
We're so grateful for Robyn and our other nurses who have cared for patients at Mercy Health, where nurses mean the world!
Read more stories about our incredible nurses.
Also, learn about the health care services we offer at Mercy Health.