The Lorain County Urban League has many different programs that provide empowering and educational opportunities to the underserved in their community. One such program is the Rising Star Medical Internship Program, a program that our ministry is proud to partner with them on.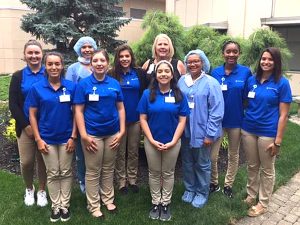 The Rising Star Medical Internship Program at Mercy Health – Lorain Hospital is a paid internship program that exposes high school juniors and seniors to the field of medicine. It was formed 18 years ago to help increase diversity in the health care field. The program also helps enhance skills in teamwork, leadership and professionalism.
Students spend the summer at Lorain Hospital shadowing and being coached by our team members. We have been a partner in this program since the beginning and have been honored to host 85 students thus far.
"Life is about building relationships and having an attitude of gratitude. Therefore, having key interviews with not only Mercy Health executives but also community leaders is so important," says Catherine Woskobnick, Mercy Health program director.
Parris Smith, President and CEO of the Lorain County Urban League and a previous Rising Star intern, reflects on how this program gives kids opportunity.
"This program allows them to see what business looks like and understand that you don't have to just help people by doing the clinical job. There are so many more careers that are out there."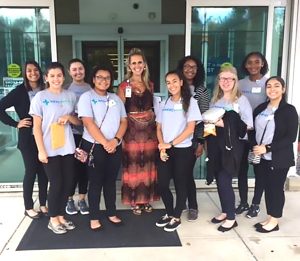 When students participate in Rising Star, they get to see all the moving pieces that keep a hospital running smoothly. Not only do they get to shadow nurses and physicians, they also are coached by support staff like housekeepers, transporters, food service staff and other administrative staff members. By learning about every job in the hospital setting, students get to see how each job adds value and that they don't need to be a medical professional in order to make a difference in their community.
"We're not exposed to the plethora of career options," Parris shares. "We just know things happen, but we aren't sure how they get done. Thus, making sure that our youth are exposed to everything on both sides is great."
What makes this program special is how hard the Lorain County Urban League works to make it easily available and impactful for the community.
"We recognize that the population of students we serve have many responsibilities… we know that sometimes they aren't going to take on an internship when they have other responsibilities at home, especially if they aren't getting paid," Parris shares.
The Mercy Health Foundation in Lorain proudly funds this program to make sure each participant is compensated financially for their time.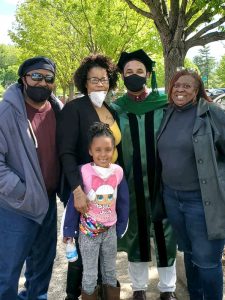 Our ministry also ensures each participant leaves the program with a lot of connections and resources to move forward in their career. Our team members help students write personal statements and letters of recommendation for their jobs. They also help them work through the application processes and make sure each student is well-prepared for their future.
"We really try to create that relationship to say we are here for you; we're more than willing to do anything for you, to write those reference letters, to connect you with jobs," shares Catherine.
One of the first Rising Star participants, Jordan Brown, recently graduated from Ohio University's Heritage College of Osteopathic Medical School and is ready to start his residency soon. He first entered the program in 2007-2008 along with Parris Smith.
"Having a close-knit community allowed me to kind of find my pathway in medicine," Jordan shares.
In fact, he credits making initial connections at Mercy Health for helping him get where he is today. After his residency, Jordan hopes to move back to Lorain county to give back to his community.
Giving back to the communities we serve is part of our mission at Mercy Health. Learn more about our giving back efforts.