James Rehl knew he needed medical attention when breathing became a difficult task for him.
"They thought it was pneumonia at first," James recalls. "I couldn't walk 20 feet without getting out of breath."
He visited Mercy Health – St. Vincent Medical Center. After some tests and scans, James was diagnosed with a pulmonary embolism which was being caused by a blood clot.
What is a pulmonary embolism?
A pulmonary embolism, or PE, is a dangerous and life-threatening condition. It occurs when the pulmonary artery is blocked and blood supply to the lungs is cut off. In James' case, his PE was caused by a blood clot, which explains the shortness of breath and chest pain he was feeling.
Blood clots are designed to be a healing mechanism. However, they can become a problem when they break off from their initial location. Sometimes when this happens, they can travel throughout the circulatory system, get lodged somewhere, and cause a blockage.
Symptoms of a pulmonary embolism include anxiety, fever, sweating, cough (dry or filled with blood) and lightheadedness. Additionally, if you have a swollen arm or leg along with the symptoms above, you may have a blood clot.
Grateful for healing
Blood clots are normally treated with blood thinners or clot-busting medications. However, James' condition was more serious, and it was decided surgery was the best course of action.
Mercy Health vascular surgeon, Mohammad Akbani, M.D., used a new aspiration device from Inari Medical Inc. to treat James' pulmonary embolism. This device works for all types of blood clots and is a minimally invasive procedure that can be completed in a single session. This aspiration device also removes the need for thrombolytic medications.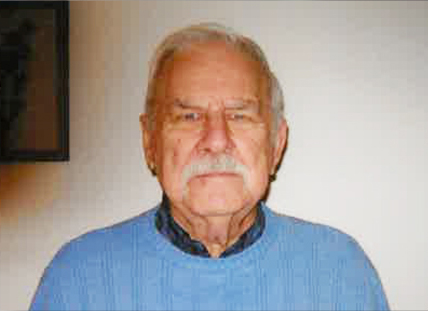 "One of the best things about this device is that it eliminates the need for a patient to stay in the ICU," says Dr. Akbani. "At Mercy Health, it is a priority for us to get our patients healthy and back to their routine as soon as possible. Without this device, James would have to stay and be closely monitored in the ICU for four or five days. Plus, another week or so in the main hospital."
Instead, James was discharged from the hospital only two days after his surgery. He was back to breathing with no supplemental oxygen or machines. He was also back to his normal routine.
"I had no pain after and feel so much better now," James says.
This holiday season, James is eternally grateful for the care he received.
"I owe it all to Dr. Akbani. Him and everyone else that helped me," says James. "I was so pleased with my treatment and I couldn't have asked for a better team. They were so great to me."
Learn more about the heart and vascular services offered at Mercy Health.