Molly Fior, MS, MMS, RD, PA-C, a provider at Mercy Health – Lorain Primary Care, often reminds her patients that taking care of their health "is a marathon, not a sprint!"
And for Molly, this is more than a saying. It's a way of life.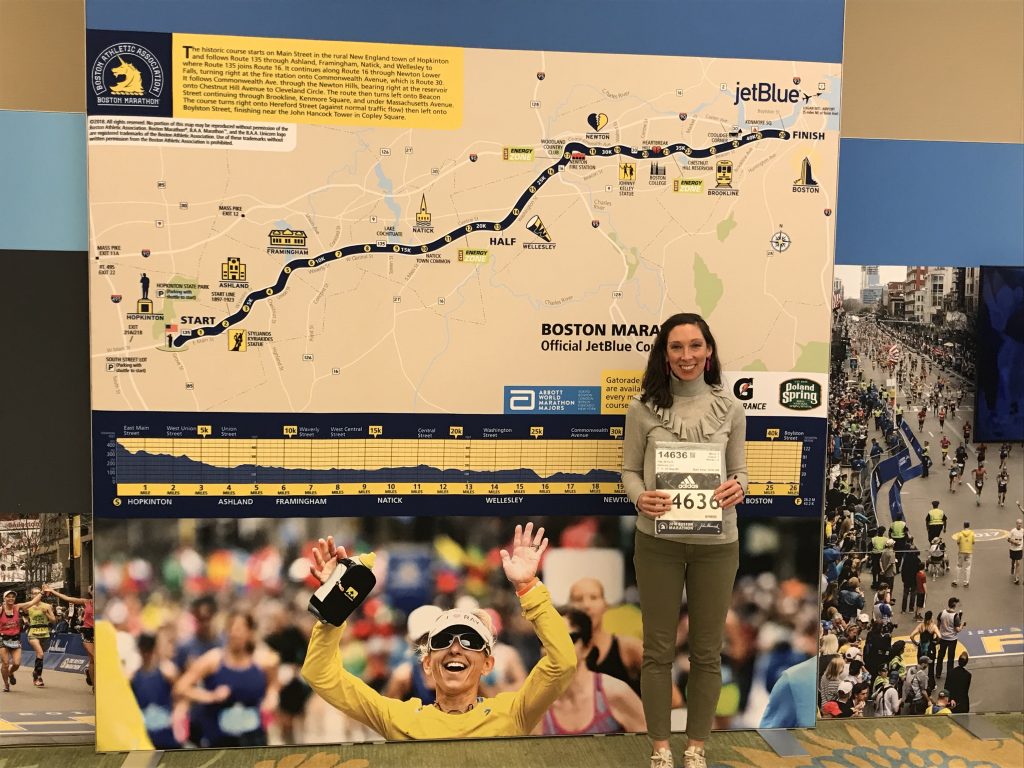 Molly joined her high school's cross country team as a sophomore, where her love of running grew this fun extracurricular activity into a lifelong passion.
Molly has raced in seven marathons – so far. She has plans to run a half marathon this spring and then start training for full marathon in the fall.
"One of the most memorable moments for me was the 2018 Boston Marathon," Molly shares. "That year, we experienced the coldest inclement weather in more than 30 years. After I qualified for the race, I joined the Dana Farber Team that raises money for cancer reasearch and in honor of those that have lost their battle to cancer."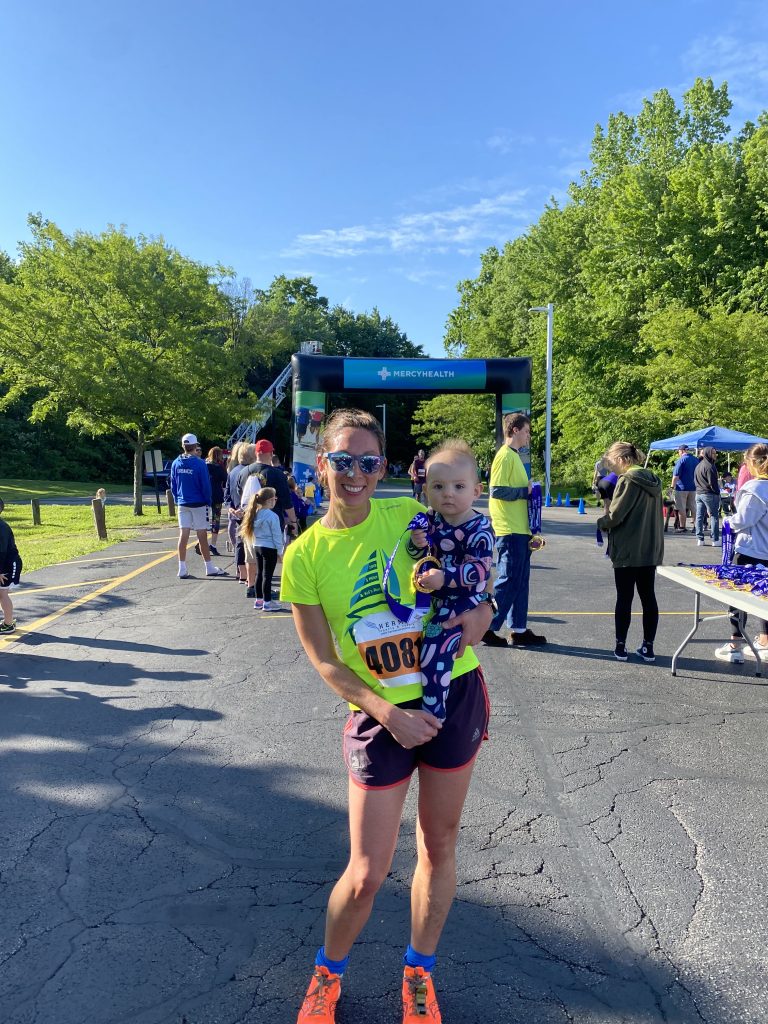 She continues, "as a team, we were given special access to sit in a church prior to start time — the other athletes had to wait in Athlete's Village — which was outdoor and a muddy, cold mess! I remember sitting with those teammates, doubting myself on my ability to run the race as I went through a miscarriage five days prior. I was not properly ready to run a marathon and the weather was so awful. I remember running that race thinking about everyone that supported me and the family members, friends and patients that all lost their fight to cancer. I truly think that their strength and fight was what propelled my feet forward, and I was able to turn on Boylston Street and cross the finish to thousands of people cheering! The sound at the finish is truly unforgetable."
For Molly, marathons are about more than just running. From the first strides to the final miles of a race, you have to dig deep and show your grit, so there are countless lessons to learn. Molly also uses lessons as she cares for her patients.
"Many of my patients suffer from multiple, chronic medical conditions, and they can easily become frustrated or feel overwhelmed with their health," she explains. "I try to help my patients focus on small, attainable goals as this will ultimately help motivate and propel them forward."
If you're ready to embark on a new health journey of your own this spring, Molly encourages you to focus on setting one goal for yourself before you tackle the entire mountain.
"Setting a goal of movement for 10 to 15 minutes, three to four times a week can easily be achieved and will help boost endorphins, improve mental health and lead to healthier habits."
Learn more about the primary care services we offer at Mercy Health.