Jennifer Lambert didn't think too much of it when she started feeling unwell. It was shortly before she was traveling with her husband to Europe in August 2019. Jennifer was excited because they would be visiting her son and his family to celebrate her grandson's first birthday.
"I saw a doctor and at that point it seemed I was probably dealing with a longer bout of the stomach bug my husband had just experienced," she recalls. "He told me to lay off milk, so off to Italy and Spain we went."
However, during their 10 days in Italy, Jennifer not only didn't recover but started to feel worse. There were also many signs that something was off.
"Before, I could easily walk four or five miles," she says. "I pushed through to climb the Tower of Pisa, but I had to keep stopping on the way. I also had light stool, dark urine and itchy skin on my arms, legs and abdomen. However, I wasn't overly concerned and thought that perhaps the dry climate, Italian food, travel and walking a lot were contributing to my symptoms."
By the time the couple arrived in Madrid where her son and his family lived, Jennifer was exhausted and feeling very unwell.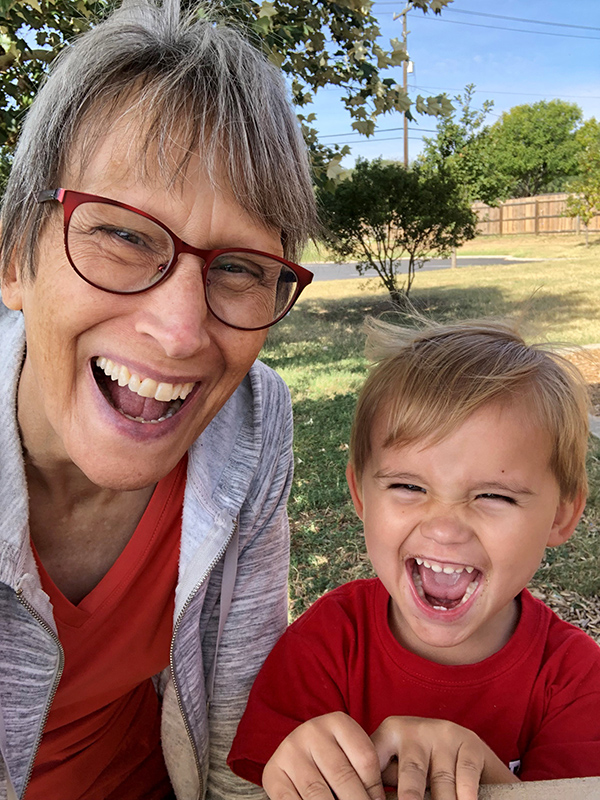 "On Sept. 15, a friend at our son's church said to me, 'Jennifer, you are yellow. Your eyes are yellow. You need to go to the hospital now.' At that point I was happy to go anywhere where I could lie down!"
Jennifer and her husband are fluent in Spanish and felt comfortable going to the nearest hospital, which happened to be a teaching hospital. The attending doctor in the emergency department ordered blood work. It showed Jennifer had an elevated level of bilirubin, a yellowish pigment the body makes during the normal breakdown of red blood cells. Issues with the liver or bile duct can lead to higher than normal levels of bilirubin.
The doctor admitted Jennifer to the hospital where a preliminary ultrasound showed something pressing on her bile duct. A more in-depth ultrasound followed by an MRI showed that it was a tumor.
"That led doctors to the decision to insert stents in my bile duct and I had endoscopic surgery, with two stents being inserted in my bile duct in an attempt to lower my bilirubin," Jennifer says. "The stents did their work and my bilirubin dropped from 12 to seven in the next 48 hours."
Potentially facing weeks or months of treatment in Spain, Jennifer made the decision to go home.
Travel insurance covered Jennifer's hospital bill as well as her trip home to Cincinnati.
"I was released from the hospital and was given all the information from my scans, tests and surgery on a DVD."
Once home, Megan Cox, MD, Jennifer's Mercy Health primary care provider, recommended she see Shyam Allamaneni, MD, a surgical oncologist. That appointment took place on Sept. 27.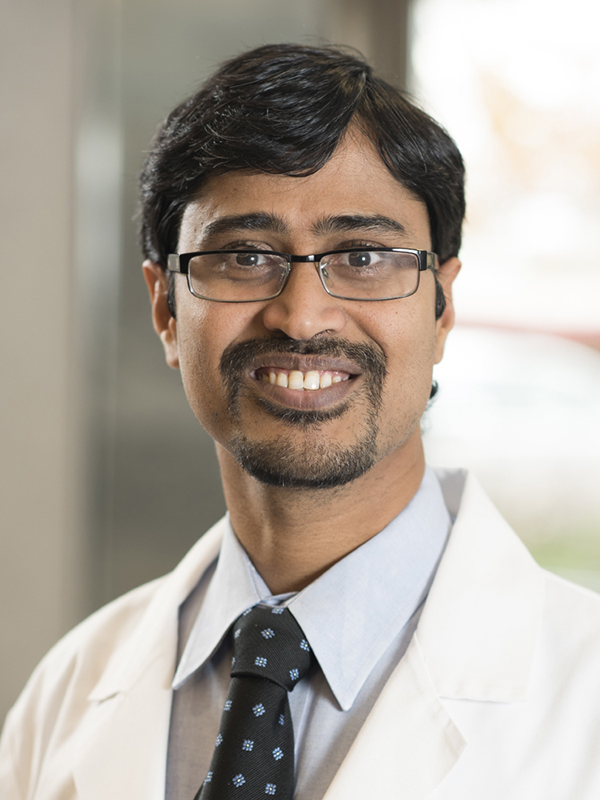 "I was still hopeful that the tumor was benign. There is absolutely no cancer of any kind in my extended family and I have no risk factors for pancreatic cancer," Jennifer says.
Dr. Allamaneni told Jennifer that even if a biopsy was benign, she would still eventually need an operation called Whipple surgery.
"With the DVD of information from the Madrid hospital, Dr. Allamaneni could clearly see my tumor and that its location made me a candidate for this surgery," Jennifer shares. "We found out that he had performed 150 Whipple surgeries, and that many doctors referred their own family members to him."
The Whipple procedure is complex and involves removing the head of the pancreas, the first part of the small intestine (duodenum), the gallbladder and the bile duct. Surgical oncologists like Dr. Allamaneni perform Whipple surgery to treat tumors of the pancreas, intestine and bile duct.
Jennifer elected to forego the biopsy and had her Whipple surgery on Oct. 3.
"My tumor was Stage 2. I had 21 lymph nodes removed and all of them were clear. There was no metastasis," Jennifer says.
On Dr. Allamaneni's recommendation, Jennifer started chemotherapy the next month under the care of Cynthia Chua, MD, OHC medical oncologist and hematologist. She underwent seven rounds before she had to stop due to liver issues.
Since February 2020, Jennifer has had eight clear CT scans and she removed her chemotherapy port with her doctors' blessings. Aside from a pancreatic enzyme she takes on Dr. Allemaneni's recommendation to help her digest protein and keep her weight up, Jennifer now needs no treatment.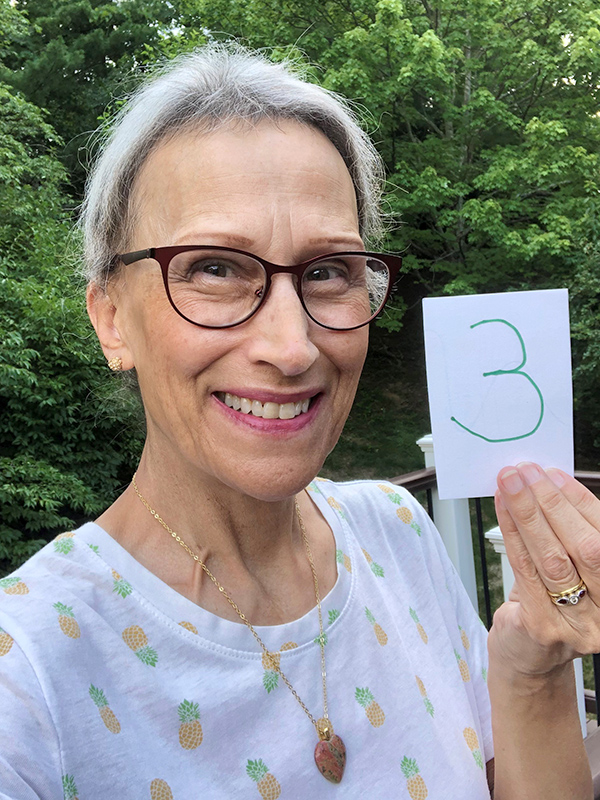 Pancreatic cancer typically has survival rates measured in a handful of years because its symptoms don't typically appear until the cancer is very advanced.
"I realize that I am extremely fortunate," Jennifer shares. "I'm incredibly grateful to have been diagnosed at an early stage and to have an excellent surgeon and oncologist in Cincinnati. We had so much confidence in them, we did not feel the need to seek a second opinion."
Supported by her strong faith in God as well as her family, care team and other patients with pancreatic cancer with whom she's connected through the Pancreatic Cancer Action Network, Jennifer is looking forward to the future.
"I know that the cancer could reappear, yet I thank God that I do not have pain, my weight is steady and my energy keeps increasing. I pray to be around to see my grandsons grow up!"
When asked what she most appreciates about Dr. Allamaneni, Jennifer shares the following.
"Number one, I feel 100 percent confident in his skill, assessment, his care as a surgeon and his understanding of my situation. Number two, he's direct, to the point and makes things clear."
In April 2020, Dr. Allamaneni encouraged Jennifer to not leave anything on her bucket list, and she appreciated that.
"He shared that patients say they wish they had known that they had potentially such a short time to live. They would have made different choices," Jennifer shares. "It makes you recalibrate how you think. It was super helpful that he said go live your life, do you what you want to do. Schedule your appointments around your life and not your life around your appointments."
Learn more about the cancer care and oncology services we offer at Mercy Health.