Jennifer Smith, one of our orthopedic coordinators, helps patients every day through their total joint replacement journey. She's there to answer questions and provide guidance to make sure they are prepared for their surgery as well as recovery.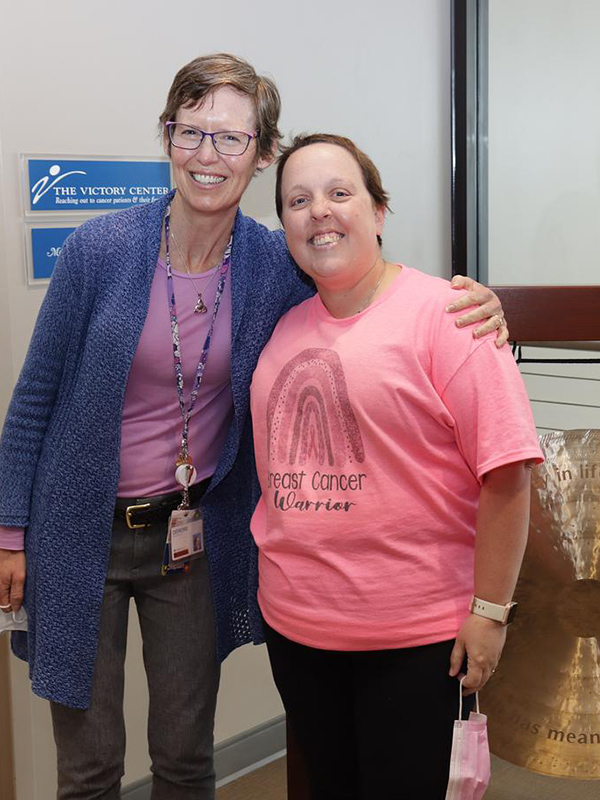 Jennifer has always been in the caregiving role throughout her years in nursing. However, she never expected her role to shift to a patient when she was diagnosed with breast cancer in 2021.
"I initially had a mammogram when I was 36, which was ordered by my OB/GYN to get baseline information, and everything was fine," she recalls. "Then, last year I received a letter saying I was due for my annual mammogram, and I blew it off because of COVID-19. And in late fall, I noticed a lump in my breast but thought it was hormonal and would eventually go away. When the lump didn't go away, I contacted my primary care provider to get a mammography. I was able to get a mammogram, ultrasound and biopsy completed within two weeks."
Jennifer was diagnosed with stage 3 HER2 positive breast cancer, and it was also positive in her lymph nodes.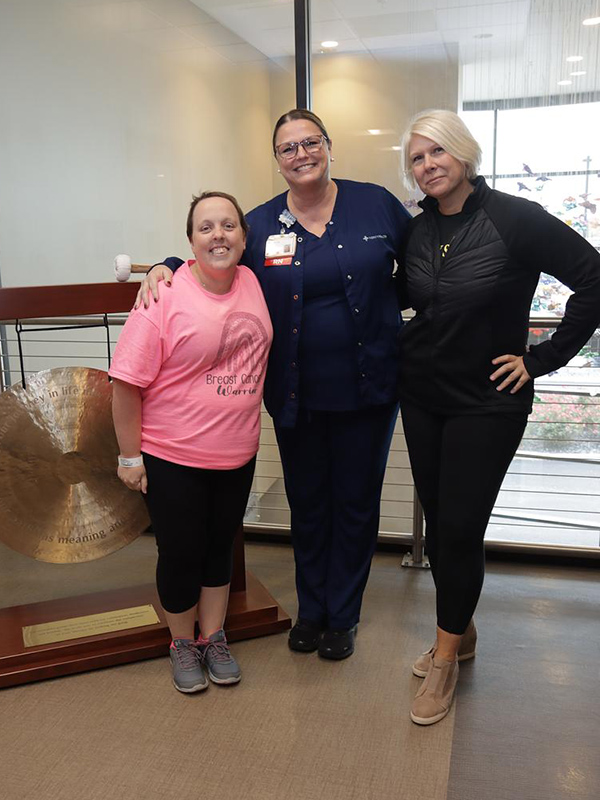 "It was scary to receive the news of my diagnosis, especially because my kids have already been through so much with the unexpected loss of their little brother," Jennifer shares. "So, when I shared the news of my breast cancer with my boys, the fear in their eyes was awful. Not knowing if I would be around for them was terrifying."
Kelly Martinez, a oncology nurse navigator at Mercy Health – Perrysburg Cancer Center, called Jennifer the evening she was diagnosed. Kelly was able to get her in to see Mohammad Alnsour, MD, a medical oncologist, the very next morning.
"After meeting with him, along with his encouragement that I have great odds at beating this cancer, I was ready to fight this thing," Jennifer says. "We made the decision to treat with chemotherapy and immunotherapy before having surgery. I started my chemotherapy on Oct. 20, 2021, and it was every three weeks through February. While I was going through my chemo treatments, I met two wonderful women who were going through chemotherapy as well. We were always checking in on one another and it was nice to have people who were going through the same thing and could understand how difficult it was."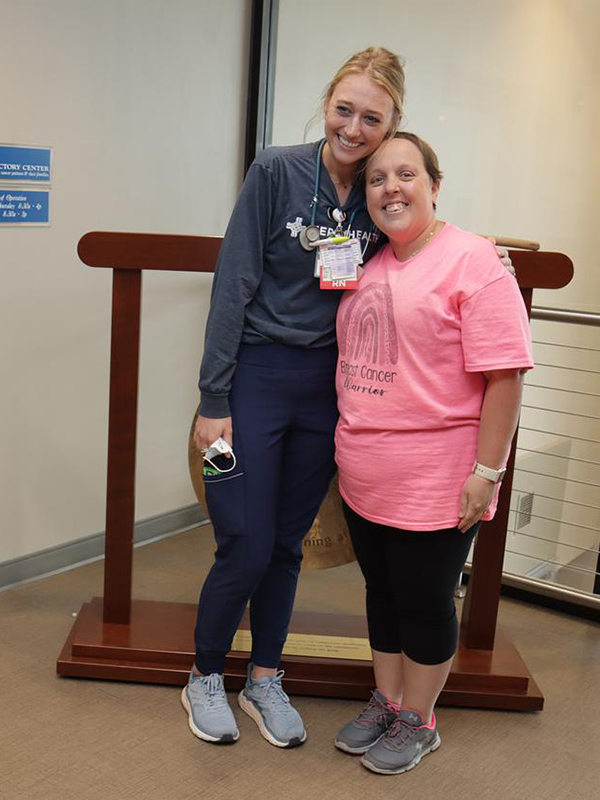 When Jennifer completed chemotherapy, she had her double mastectomy with Constance Cashen, DO, a breast surgeon, and Jaleh Eslami, MD, a plastic surgeon. She will have her reconstructive surgery with Dr. Eslami soon.
"When they performed my surgery, they removed two lymph nodes, one with cancer and one without and found a different type of precancerous cells in my other breast," Jennifer shares. "Oddly, the surgery was the easiest part of my journey."
Once she healed from surgery, Jennifer started radiation therapy five times a week for five weeks, all while going to the infusion center every three weeks to get two drugs that were specifically identified for her type of breast cancer.
"Having all of my care right at Perrysburg Cancer Center was seamless," Jennifer states. "Once I had my initial chemotherapy visit scheduled, I never had to worry about scheduling another appointment. They just took care of it for me. It was one less thing to worry about."
Again, Jennifer is not completely done since she will have her reconstruction surgery with Dr. Eslami soon. But she is so happy that she's completed treatments and rang the gong!
"Getting a cancer diagnosis is scary, but when you have a team like I did, it made the process so much easier," Jennifer shares. "I trusted Dr. Alnsour completely and he certainly left no leaf unturned. All the physicians and staff really cared about me and made this process a lot less scary, even for my family. You can tell they love what they do."
Learn more about breast cancer as well as the cancer care services we offer at Mercy Health.