Erica Leyman, a team member in our electronic medical records system department, knew all about the quality care provided by Mercy Health — St. Joseph Warren Hospital Weight Loss Center. In fact, she works with the office often, but that didn't stop her nerves from taking over when she entered the center as a patient.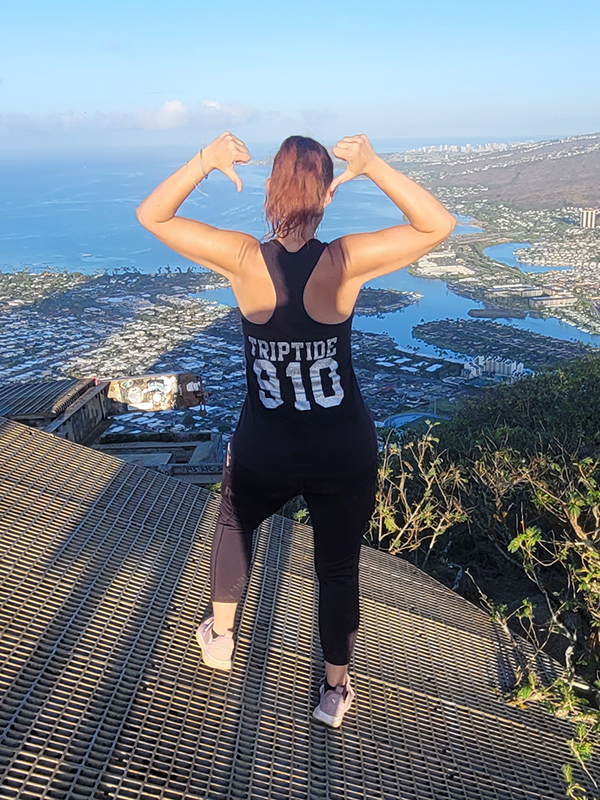 "When I would visit the office for work, they were always so kind and welcoming to me," Erica recalls. "Although I had rapport with some of the staff, I was still very nervous, but excited."
Erica had previously lived an active lifestyle. However, as life got in the way, Erica had gained weight and became less active – even though she wanted to be. At her highest weight of 273 pounds, walking up stairs would make her feel winded. That's when she decided she wanted to make a change.
"My insurance company required six months of nutritional counseling prior to surgery. During those six months, I met with my surgeon, Dr. Robert Woodruff, as well as the dietitians in the office," she says. "Everyone was always easy to talk to and all of my questions were answered."
Once Erica completed her six months of counseling, she was ready for weight loss surgery.
"Immediately following my procedure, the nurse from Dr. Woodruff's office came to visit me," Erica recalls. "She checked on me, explained a few things and told me what to expect in the coming days. She answered all the questions I had at the time and this gesture still sticks out in my mind. The entire team deserves recognition, from the front desk to the nurses, dieticians and providers."
Today, Erica feels fantastic! Her surgery was a success and she has been able to fully enjoy her life again.
"I felt nervous and ashamed that at one time I was in great shape but let myself go," she shares. "If it wasn't for the kindness and knowledge of my care team, I don't know that I would have come back for my second visit. However, I am so glad I continued. I am doing things I have never dreamt of doing before."
Erica was able to climb the KoKo Head Crater trail in Hawaii (pictured above and in copy), a steep climb up the side of a mountain – something Erica couldn't imagine doing prior to her surgery. Even shopping for clothes and knowing she can find her size is a new joy in Erica's life.
"I was very lucky to have had great success with this procedure – I am now at my goal weight. However, I just had my two-year post-operation follow-up. I was concerned that my diet was getting off track. Because of the support within the weight loss office, I was able to request a meeting to discuss my worries with my dietician – that is proof of the care that does not end once the surgery is over."
Learn about the weight loss services we offer at Mercy Health.