Dijana Sabic BSN, RN, has seen things most of us will never understand.
Dijana, a nursing supervisor at Mercy Health – Allen Hospital, escaped Bosnia with her two small children during the war in 1992. Her story is one of heartbreak and perseverance.
Dijana was 22-years old when the war began. She was married and had two children, a daughter aged two and a half and a son who had just turned one. They all lived in a town called Modrica.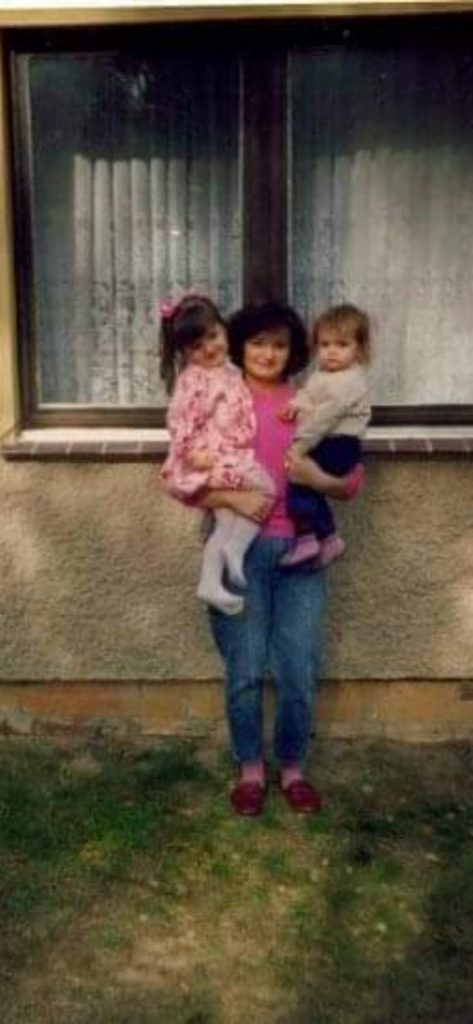 "For a month we could hear grenades and in the nearby cities," Dijana remembers. "The Serb and ex Yugoslavian armies were taking over one city at a time and destroying everything. Then, it was time for them to take over my city."
Dijana's husband was away, so she packed her children as well as some essentials and set out.
"I wanted to get to my parent's and grandparent's homes in a nearby village, but there was a sniper watch. I was able to make it to my husband's family in central Bosnia and stayed there for a week."
During that time, her parent's city was heavily bombed. By the end of May, Dijana was able to contact her father who encouraged her to come there because if she needed to escape with the children, it would be easier to get to safety in Croatia.
Dijana made it to her parents after crossing a dangerously damaged bridge. She spent the next weeks sleeping on the floor with her children and spending more and more time in the basement as the bombs continued.
"We would keep track of the bombing times and took note of when it slowed down enough to come out for water and food. Then, at the end of June, the airplanes bombed the city. Thanks to our great God, we survived."
She continues, "we were in our grandparent's basement and watched as my parent's home was destroyed and knew the home above us was gone too."
That afternoon Dijana's father made her leave for safety and take her children as well as her nine-year-old sister with her. The group made its way to a neighboring town where relatives lived.
"By the time we arrived, I was exhausted from carrying my little boy, whose shoes we had lost along the way. I just managed to get the children inside my relative's house when the intersection was hit with 30 grenades. There was blood and body parts everywhere."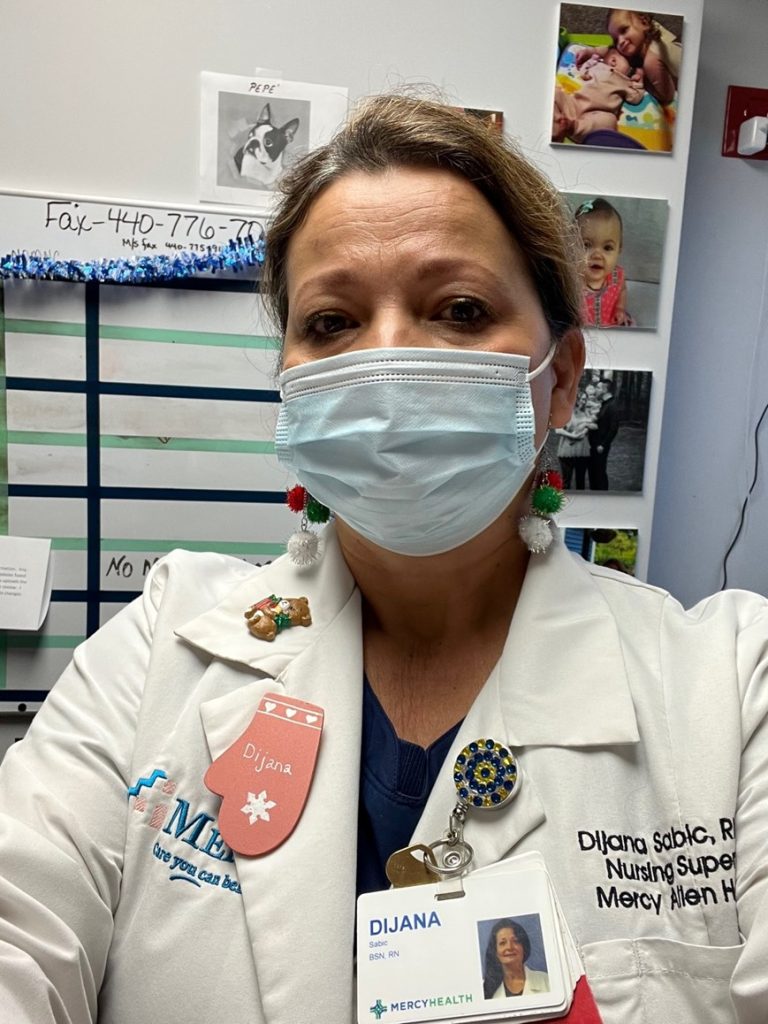 The family stayed there until the road was clear enough to try to get to Croatia. Dijana and the children made the journey to the border crossing once and were sent back by soldiers.
Then, the very brave and resourceful Dijana waited until the solders changed their shifts and tried again, this time making it to Croatia. Although they were across, they were not safe yet. There was still bombing. Dijana and the children waited for buses that would take them further away from the border.
"We arrived in a refuge hall and began looking for the rest of my family, but no one knew them."
The group stayed in the hall with a hundred other people for a month. They had a blanket, a mattress and Dijana had to wait in lines for small plates of allocated food, which she gave to the children. There were no baths or bathroom conveniences, they just had to get by.
"I never slept," Dijana recalls. "I made sure my children were taken care of. I would lean on the wall next to them and try to rest."
At the end of July, Dijana's mother and brother arrived there but her father and husband still in Bosnia.
Around that time the German Red Cross said they would take women and children by train to Germany. But her brother would likely be sent back to Bosnia as an of age male.
Once again, brave and resourceful, Dijana took him to the train and got her brother on board. She covered him in bags and blankets. He was careful not to move, and miraculously went unnoticed in the chaos.
"When we crossed the border into Austria, I knew we were safe," she says. "We were dropped off on the border of Germany and Poland."
Again, in a refugee building, Dijana would write letters every night asking the Red Cross for help in locating the rest of the family. Her father and husband finally made it to Germany by the end of 1992.
After two years of living in Germany, Dijana was able to get a right to work certificate for an industrial kitchen and began studying to be a paramedic. By 1998, the war in Bosnia was over and the German government prepared to send the refugees back to Bosnia.
"After all I had been through, I didn't feel safe taking my children there, so I applied for a visa to go to the United States," Dijana says. "Unfortunately, I was not allowed to wait for the visa decision, and I was sent back."
The family stayed in a small town in Bosnia and waited to hear from the U.S. embassy.
"Then, in 1999, I was called in for an interview by an American ambassador. My children and I were approved to go to the United States, and we had physical exams that same day. It was the best day of my life."
Dijana and the kids flew to Cleveland in February of 2000. They stayed with a Bosnia family, and she began to learn English and found work, surprisingly, as a welder in Parma. This eventually lead to work in a nursing home and her passing the state nursing exam.
We are proud that Dijana has been serving with our ministry for six years now.
"As a supervisor I ensure the staff has support they need, patients are well taken care off, medication and supplies are available and all resources are proper utilized. I also facilitate admissions to the floor and any critical transfers to higher level of care."
Dijana adds, "Allen Hospital is my second family. I make sure my staff knows that I am there for them. I make sure that every patient on our floor gets best possible care."
Today, Dijana enjoys baking with her grandchildren and is proud of her journey to the United States. Our team is also proud just in knowing such a strong fighter.
"Life is so precious," Dijana shares. "Every day is a gift."
Not only is National Nurses Month in May, but National Nurses Week is May 6 to May 12.
To all our nurses, we thank you for the excellent care you provide our patients every day! Read more of our nurses' stories to celebrate.
Also, if you're a nurse or a health care professional, we invite you to explore and pursue a career with us.