Our ministry was recently honored to donate to a Cincinnati organization helping young adults that are battling addiction, mental health and hopelessness.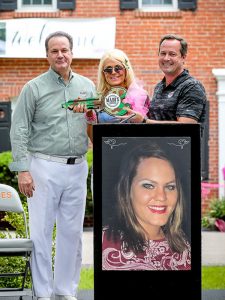 Madi's House was founded by Steve and Julie Raleigh following the death of their daughter, Madi. Its mission is to offer peaceful support and alternative activities. Madi's House, the Annex first opened in November 2020 in the Western Hills area. Since then it's been providing a safe place for young people to take part in therapeutic and educational sessions as well as fun events.
The response has been tremendous, and Madi's House needed a larger location to create an uplifting, judgement-free environment that more young adults could access. To help in these efforts, last year our ministry donated land on which a new Madi's House could be built.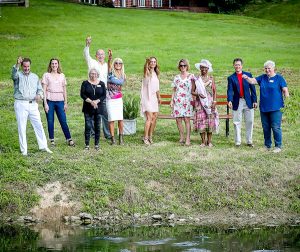 Then, in May of this year, John Starcher, president and CEO of Bon Secours Mercy Health, transferred ownership of a historic local mansion to Madi's House. The 7,000-square-foot residence is located on a 1.4-acre parcel of land on the former Powell Crosley estate in Mt. Airy. In fact, Powell Crosley originally built this mansion for his daughter, Martha Page Crosley Kess.
The Franciscan Sisters of the Poor, who have occupied the house since 1963, fully embrace the mission of Madi's House and happily moved to make room for this worthy, non-residential community center. Champlin Architecture and Danis Construction are both providing charitable support for the renovation and transformation of this mansion.
Flash forward to July of this year when a telethon benefiting Madi's House was hosted by WCPO. Its goal was to raise funds to help with the mansion improvements. The Cincinnati community came through and $225,000 was raised.
We at Mercy Health look forward to continuing to support the efforts of Madi's House as they help young adults fighting addiction and mental illness.
Learn more about our missions and how we give back to the communities we serve.