"Autumn Leaves. Football. Thanksgiving. Black Friday. Many of these come to mind when thinking about November. However, did you also know that November is Lung Cancer Awareness Month?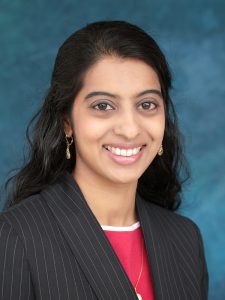 Lung cancer is the most common cause of cancer deaths in the U.S. and world, yet awareness for this disease remains small compared to other types of cancer. In fact, despite being responsible for about a third of cancer deaths, lung cancer only receives 10% of research funding.
Issues around lung cancer have only grown because of the pandemic. There has been significant disruption in cancer care due to COVID-19, including an alarming decline in lung cancer diagnoses.
For example, compared to the pre-pandemic baseline timeframe of January 2019 through February 2020, lung cancer diagnoses have declined 42% in Ohio as of May 2020. These numbers don't mean fewer people are getting lung cancer now. Instead it means that missed screenings have led to delayed diagnosis and treatment. In some cases, people are still undiagnosed.
Delays in diagnosis and treatment mean that lung cancer is more likely to be advanced by the time it is found. When that happens, outcomes are not as strong. Unfortunately, with what we are currently seeing, we can expect to see an increase in lung cancer deaths over the next several years.
The good news is we can do something about it! And early detection is key.
The low dose lung screening CT scan is an excellent tool. The scan is designed to dramatically reduce patients' radiation exposure, while still allowing early, small lung cancers to be detected. It's quick, painless and over in 30 seconds or less. No blood draw or IV needed. Plus, this lung screening is covered by most insurances for eligible patients. See? No excuses!
The scan is generally recommended for those aged 55 and above who have a significant smoking history, including those who quit in the past 15 years. If that sounds like you or your loved one, please don't let the pandemic delay this screening. Talk to your primary care provider about it.
Of course, an ounce of prevention is always worth a pound of cure!  
Smoking is by far the most common cause of lung cancer. Quitting smoking is even more important now during the COVID-19 pandemic. The healthier you are, the better your odds are against this virus, should you get it.
Radon, a colorless, odorless gas, is an environmental risk factor that has some local significance as a risk factor for lung cancer. If your home has not been radon tested, contact your local health department for more information about resources for free testing.
Lung cancer is often stigmatized. Those suffering from lung cancer are frequently blamed for their illness due to their smoking history. And while smoking is usually the cause, those who suffer from lung cancer are still people… people who deserve support and caring, not shame.
Nobody deserves this disease. The only villain in this story is lung cancer.
We must work together to improve lung cancer awareness, encourage loved ones to get screenings, contribute to funding when able. Also, remember it's okay to wear white – the color of Lung Cancer Awareness — after Labor Day.
Together we can make a difference. Thank you."
Soumya Neravetla, MD, Mercy Health Cardiothoracic Surgeon (pictured above)
Learn about the lung cancer treatment services we offer at Mercy Heath.