Access to quality health care is a fundamental right that should be easily attainable for all members of the community. Unfortunately, transportation challenges often hinder individuals from receiving timely and necessary care.
Recognizing this issue, our ministry is taking proactive steps to address the health care accessibility gap in Warren County and neighboring communities. The upcoming opening of a new hospital in Kings Mills in early 2024 will cater to the needs of areas northeast of Cincinnati.
Recently, Jason Asic, president of Mercy Health – Kings Mills Hospital, shared valuable insights about the community, the growing need and how this new facility, along with our ministry's network of care, will enhance access and convenience to quality care for the community.
First, addressing barriers.
Access challenges profoundly impact individuals' ability to acquire health care, leading to missed appointments, delayed care and medication adherence issues. At Mercy Health, we recognize the significance of this issue and are committed to providing convenient and localized health care services to our community.
Jason explains the rationale behind choosing Kings Mills as the location for the new hospital, stating, "We identified Kings Mills as an ideal location for our new facility because it allows us to better serve the community in Warren County. By bringing health care services closer to where people live, we can eliminate access barriers and ensure that individuals have convenient access to the care they need."

Second, personalized health care services.

Our ministry understands that providing quality care requires a deep understanding of the specific needs of our community. Therefore, we conducted extensive research to identify the health care services that are in high demand in Warren County.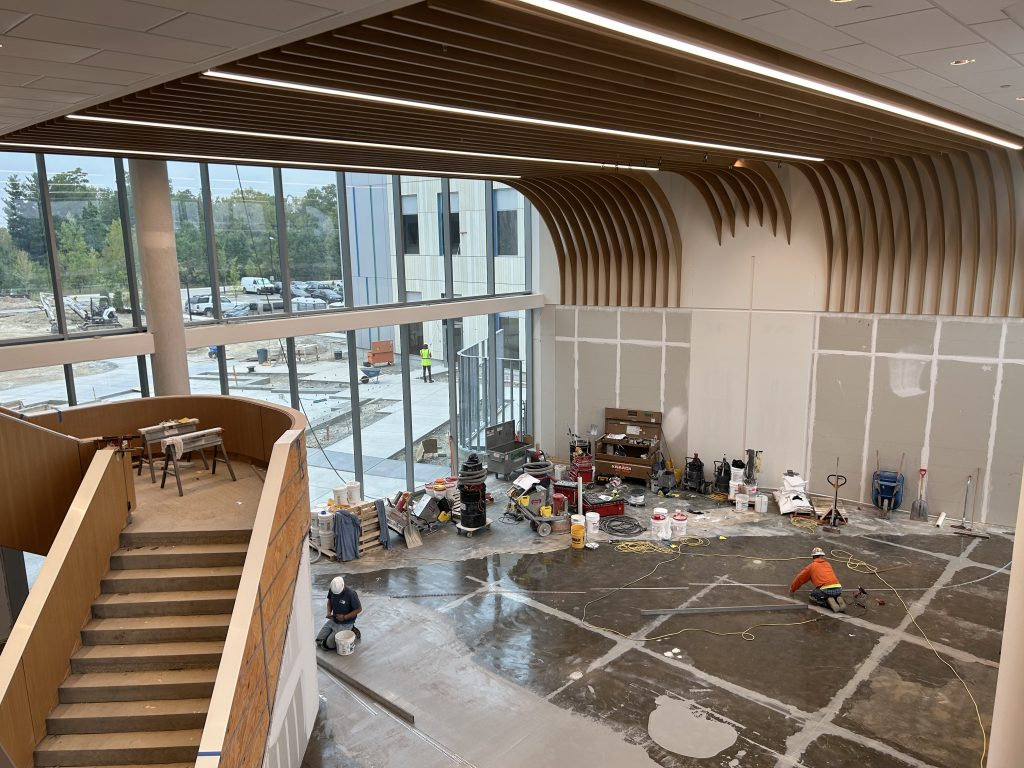 Jason elaborates on the therapeutic areas that will be available at the new hospital, stating, "We have identified key areas of focus, including cardiology, orthopedics, imaging services, emergency services and surgical services. These areas have been identified based on the community's health care needs, ensuring that individuals can access specialized care close to home. Additionally, the Mercy Health network of care will include primary care offices, urgent care centers and specialty physicians on the campus and in the medical office building, providing comprehensive care options."

By tailoring the new hospital's offerings to meet the community's specific needs, we are aiming to provide comprehensive and specialized care. This approach ensures that individuals no longer have to travel long distances to receive the care they require. Instead, they can conveniently access high-quality health care services in Kings Mills, saving time and reducing the burden of transportation challenges.
Third, creating economic growth and jobs.
Hospitals play a vital role in the well-being and health of individuals, but their impact goes beyond just providing medical care. They also serve as economic powerhouses within their communities, contributing to the local economy and addressing the needs of underserved populations.
One of the key economic benefits of hospitals is the creation of jobs. According to the American Hospital Association, each hospital job supports two additional jobs within the community. This means that the opening of our Kings Mills Hospital will provide direct employment opportunities and indirectly support the growth of other businesses as well as industries in the area. The ripple effect of these jobs can profoundly impact the local economy, boosting consumer spending and overall economic activity.
In addition to job creation, hospitals also contribute to the local economy through their spending. For every dollar a hospital spends, it helps generate around $2.30 of extra business activity. This means that the opening of Kings Mills Hospital will bring in revenue for the hospital itself and stimulate economic growth in the surrounding area. Local businesses, from suppliers to restaurants, will benefit from the increased demand for goods and services, further strengthening the local economy.

Fourth, anticipating future needs.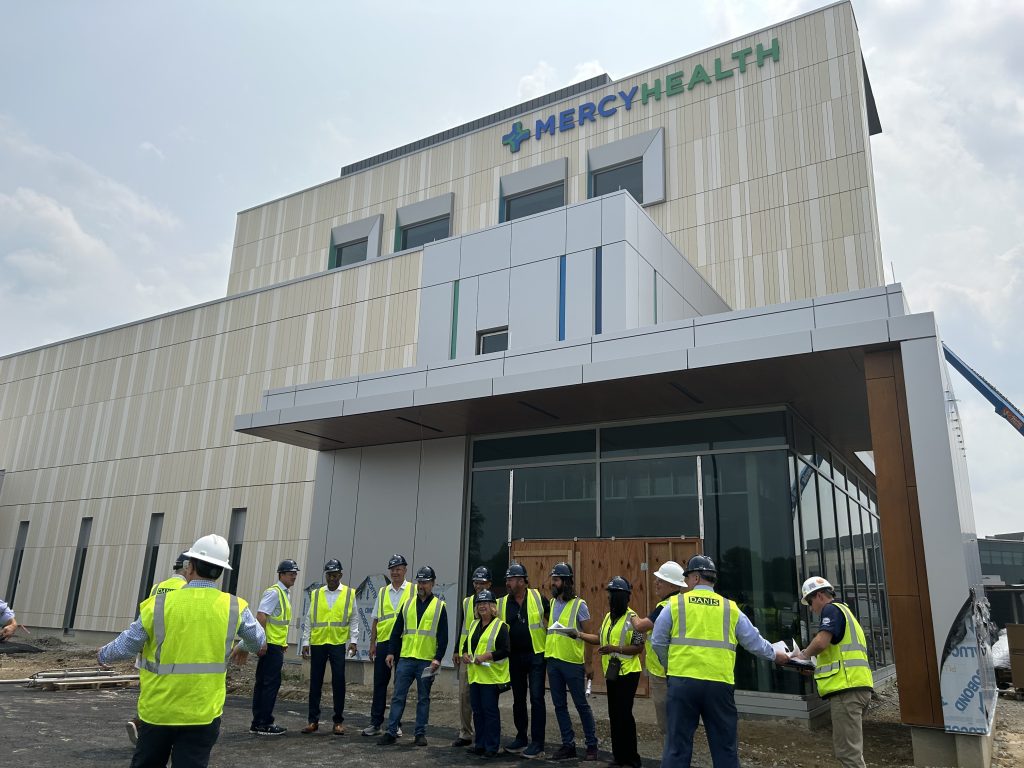 At Mercy Health, we recognize the needs of our community are dynamic and ever-evolving. Therefore, the new Kings Mills Hospital has been designed with future growth and changing health care demands in mind. As our population grows, the facility will be able to adapt and expand to meet the increasing needs of our community. This forward-thinking approach ensures that access to quality care remains a priority for years to come.

And last but not least, community connections.

Our ministry also understands the importance of engaging with the local community to ensure that the new hospital truly meets its needs.
Jason emphasizes the collaborative nature of this project, stating, "we have actively sought input from community members, elected officials and key stakeholders throughout the planning process. Their valuable insights have helped shape the design and offerings of the new hospital."
We eagerly anticipate the opening of the new hospital in early 2024 and look forward to celebrating this milestone in our journey towards a healthier and more accessible health care system for all.
Learn more about Mercy Health – Kings Mills Hospital.