Christina Brazen was diagnosed with lobular carcinoma in situ in 2014. This diagnosis, sometimes referred to as stage 0 breast cancer, didn't mean Christina had the disease yet. However, it was an indicator that down the road she could develop breast cancer.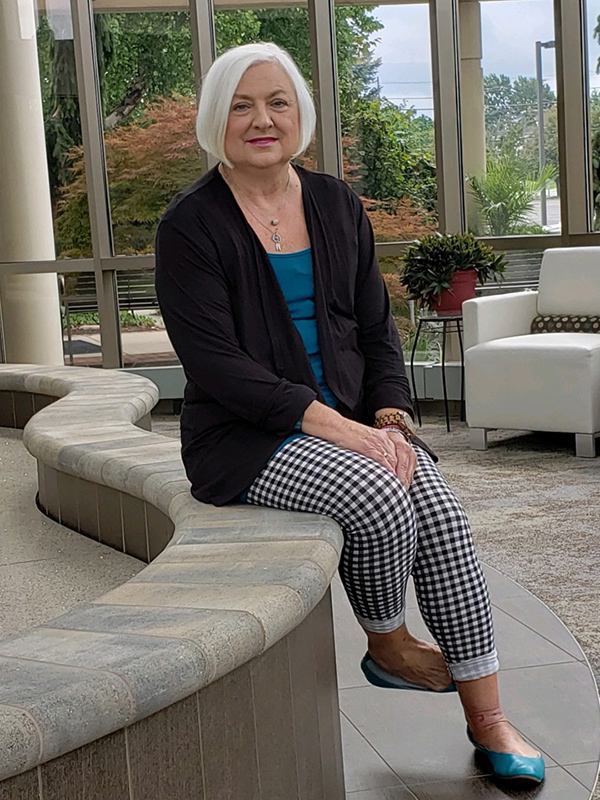 "Dr. Olt performed my surgical biopsy," Christina recalls. "For my care plan, we decided to monitor the situation. I was given the option of taking Tamoxifen, a selective estrogen receptor modulator (SERM) used to treat all stages of hormone receptor-positive breast cancer. The medication would give me a 50-50 chance of not getting breast cancer."
However, because Christina is a very active person, she decided the side effects didn't outweigh the benefits. Instead, she chose to continue to monitor the situation with checkups every few months along with regular breast MRIs and 3D mammograms on a regular basis.
Unfortunately, in 2018 Christina was officially diagnosed with breast cancer, specifically grade 2 invasive ductal carcinoma. She opted to have a mastectomy procedure done at Mercy Health – St. Rita's Medical Center.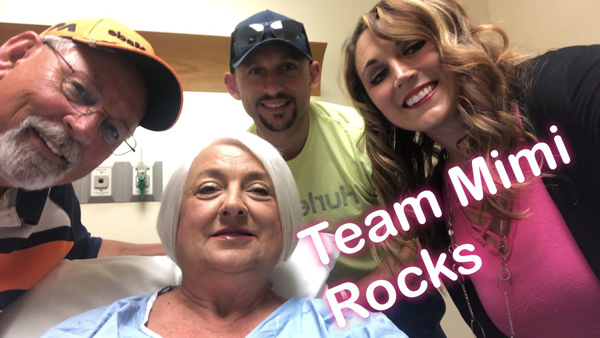 "The whole experience, from finding out I had cancer to meeting the care team, was so informative," Christina shares. "My family and I attended the breast clinic where we sat around a round table with the physicians and discussed my upcoming mastectomy as well as the other treatment the team recommended. The oncology nurse navigators were there for support and to hold my hand if I needed it."
Overall, Christina's advice to others with breast cancer is to stay positive.
"For me it was a journey of faith," she explains. "I knew God was walking beside me the whole time. I also surrounded myself with family and friends who offered support. The St. Rita's team was also there to help, so I wasn't stuck in the middle of an ocean alone."
Christina wants to thank her wonderful family who was "Team Mimi" as they cheered her on.
"They were there with their love, support, encouragement and prayers," she says. "Friends were there too with meals, calls, cards and visits. I would also like to thank everyone at St. Rita's Medical Center, specifically Erin Bagan, certified breast cancer navigator, Lois Gerding, certified breast cancer navigator, Amy Wahlgren, physical therapist with oncology rehab, Dr. Olt, my surgeon, and Dr. Mrozek, my oncologist. They are all my Earth angels."
Learn more about breast cancer as well as the cancer care services we offer at Mercy Health.