There is no shortage of activity in the world of Linda Allen, BSN, who works at Mercy Health Home Care – Lima.
The 22-year veteran of our ministry simply radiates with hobbies, passions and pastimes. It's enough to inspire her friends and wow her colleagues.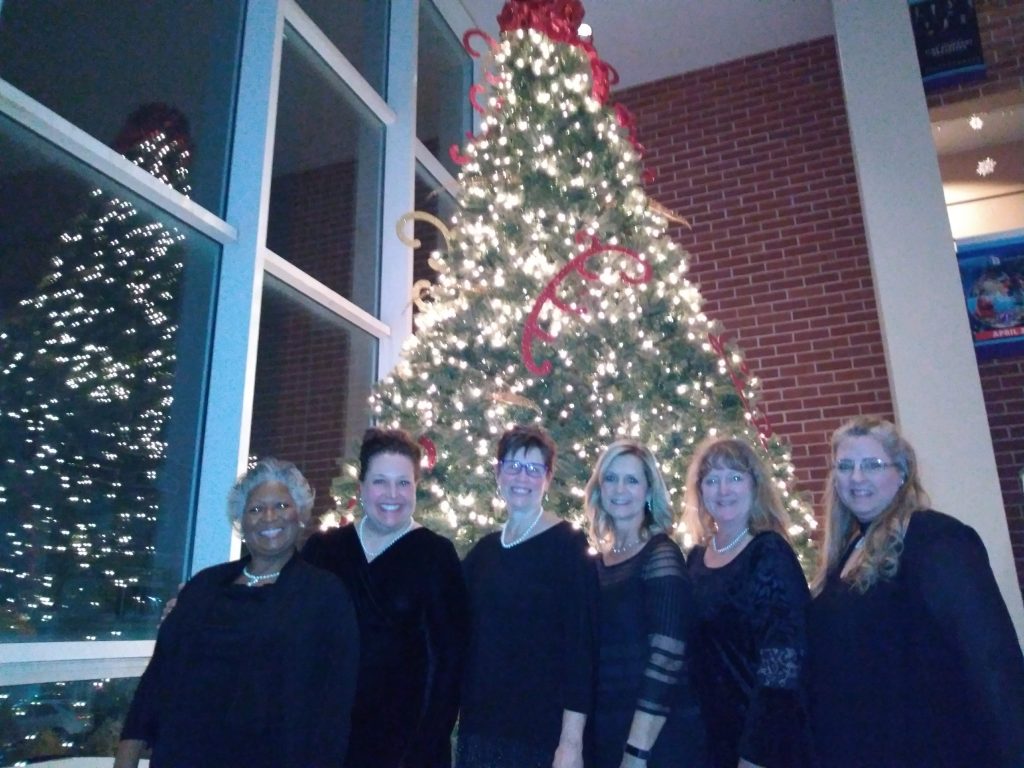 Linda gardens, she cans produce, she runs a candy making operation, is a gifted musician that sings in local groups and performs as a percussionist. Not to mention she also paints many of the musical and play sets for an area high school.
There is no limit to Linda's variety and prowess as she recently caught a five-pound bass during a fishing outing with her husband.
But before looking further into her free-time activities, let's look at the full-time career that Linda credits with giving her flexibility to manage her schedule.
"Nursing has allowed me to have differing schedules to adjust to my phases and life," Linda explains, and adds that she raised her now adult son, David, while nursing.
"I can always adjust my life to live my life."
Linda began her career in a smaller emergency room setting after completing her education as a licensed practical nurse, followed by an associate's degree and a bachelors.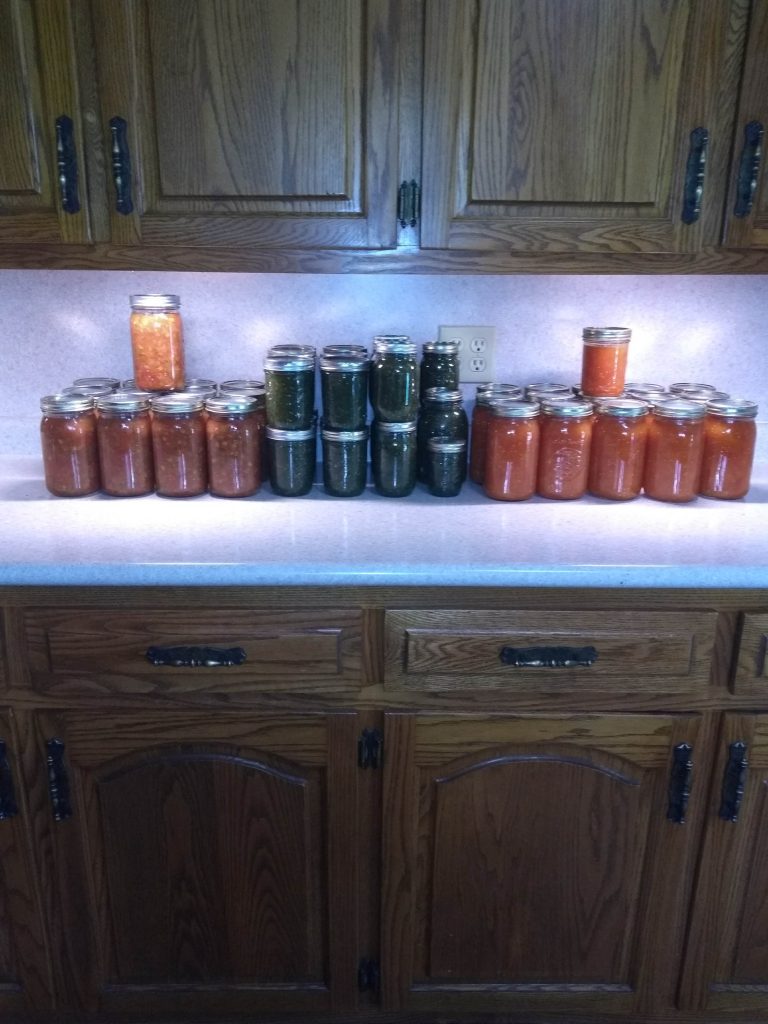 "I wanted to see what happened to the patients we transferred out," she shares. "So, I wanted a larger ER."
A skilled recruiter set up Linda to meet with the manager of our emergency department at Mercy Health – St. Rita's Medical Center and the two immediately had a connection. Then, after 10 years in the St. Rita's emergency department, Linda made the change to home health care where she has been for the last 12 years and currently as a clinical shift supervisor.
"I couldn't have asked for a better family in either place," Linda expresses.
Looking back at her beginnings, Linda reminisces, "it is funny, I wanted to be a music education performance major."
She continues, "my husband Michael's grandparents were sick, and he suggested I become a nurse. If it wasn't for him, I would have never become one. He is a strong piece of my life, and he has nudged me to explore my hobbies, too."
One hobby the couple enjoys together is gardening, which they do extensively.
"I love gardening and canning, and bringing it in for my team members," Linda says.
But gardening isn't the entire story.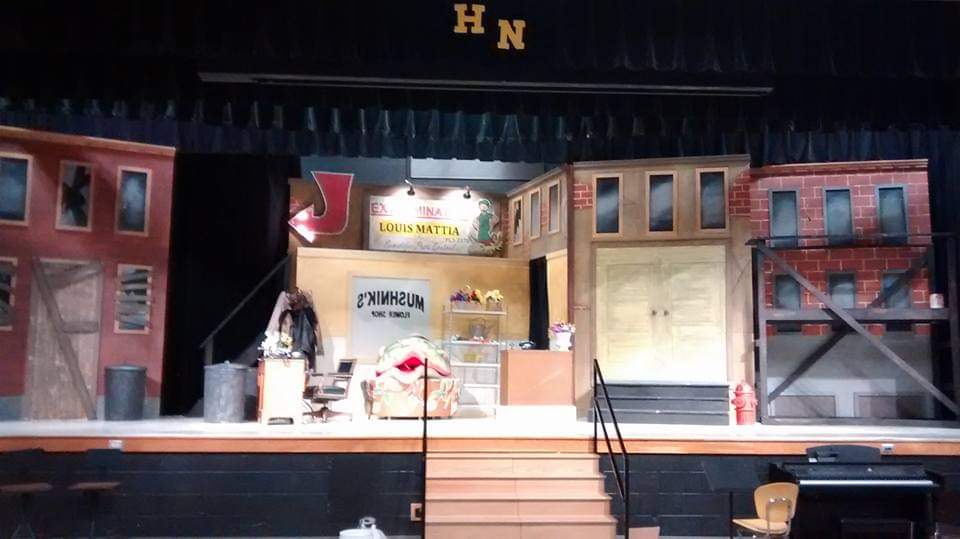 "My husband is my number and always will be, although he jokes that music is my number one."
Now on her fifth year in the Lima Symphony Chorus and as a member of Noteworthy, a small choir in Ada, Ohio, it is easy to see why music is number one for Linda. She performs a wide range is styles and genres, and her favorite pieces range from Mozart's Requiem to a Beatles medley with symphony pieces in Latin, German, Russian, French and even Sanskrit.
As an accomplished percussionist, Linda is often asked to perform with groups as a drummer. Art was Linda's minor in college, and she consistently paint sets for the drama department at Hardin Northern High School including scenes from Little Shoppe of Horrors, Wizard of OZ and Lion King Junior. She even painted for our ministry once, creating a mural of a beach scene for our Nurses Day celebrations.
With all these pastimes, there is always room for one more. Linda picked up a new hobby a few years back, making 30 to 40 kinds of candy for several craft shows a year. She has a group of followers that specifically seek out her craft shows and special treats.
"A week before the shows I usually take a week of vacation to prepare candy," she shares. "My favorite is a caramelized puff corn, and one of the neater ones is a molten lava rock with scorpion, habanero and ghost peppers."
Also included in the candy events are her homemade chocolates, fudges, barks and hard candy. Her husband is there too, helping to package and sell the candy.
We think Linda is a great example of how our nurses can do anything they set their minds to. Let's just wait to see what she successfully tackles next.
Not only is National Nurses Month in May, but National Nurses Week is May 6 to May 12.
To all our nurses, we thank you for the excellent care you provide our patients every day! Read more of our nurses' stories to celebrate.
Also, if you're a nurse or a health care professional, we invite you to explore and pursue a career with us.