When Julie Webster, DO, (pictured above, right) was seeking out residency programs, she looked no further than her backyard at Mercy Health – St. Rita's Medical Center.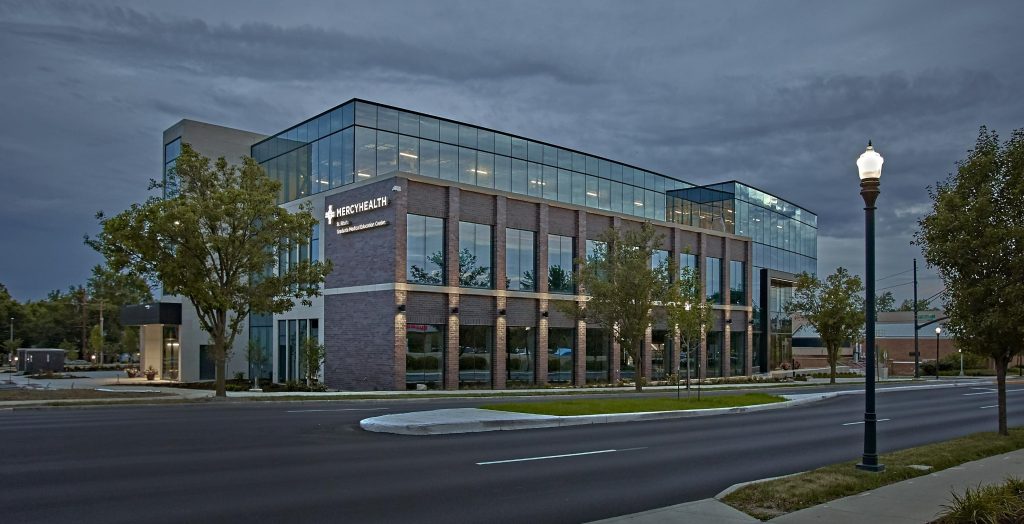 "It still feels surreal to be called 'doctor' by my high school teachers and church family when I run into them at the grocery store or the movie theater, but I wouldn't have it any other way," Dr. Webster, who grew up about 100 miles from Lima, Ohio in the village of Waynesfield, Ohio, shares.
Our residency program at St. Rita's Medical Center dates to 2007 when the hospital began offering podiatric medicine and surgery. In 2019, the residency program grew when St. Rita's welcomed its first class of family medicine residents, soon followed by internal medicine and emergency medicine in 2020.
And this past June, the Graduate Medical Education Center welcomed 26 new physician residents onboard, including Dr. Webster.
When asked why she chose St. Rita's, Dr. Webster shares, "the team there is hard-working and honest, and they will coach and challenge you, all within the context of a safe learning environment. I like to think that I have potential because I try to challenge myself and push myself to become better every day; what better place to do that than in a community which is also striving for growth?"
Additionally, Dr. Webster discussed how St. Rita's and the community provide great financial assistance opportunities in an effort to retain residents and attract more providers who are considering Lima as their permanent home. She's even more grateful that St. Rita's is investing in the Lima community by building the Graduate Medical Education Center.
This year's residency class included six residents each in emergency medicine and family medicine, while the internal medicine program added 12 and podiatric medicine and surgery welcomed two.
These talented physicians come from 15 different medical schools around the country and world, each aspiring to serve in a wide variety of communities. Some of these residents will choose to continue their education upon their completion of residency, where they will train in many specialties.
Included in the class was another homegrown doctor, William Hinegardner, DO, (pictured above, left) from Wapakoneta, Ohio.
"The goal of the St. Rita's Graduate Medical Education leadership is that we provide them with an experience throughout their three years that makes them want to come back to the Lima area to continue serving our community," Stacy Schulte, MHA designated institutional official and director of medical education at St. Rita's, shares.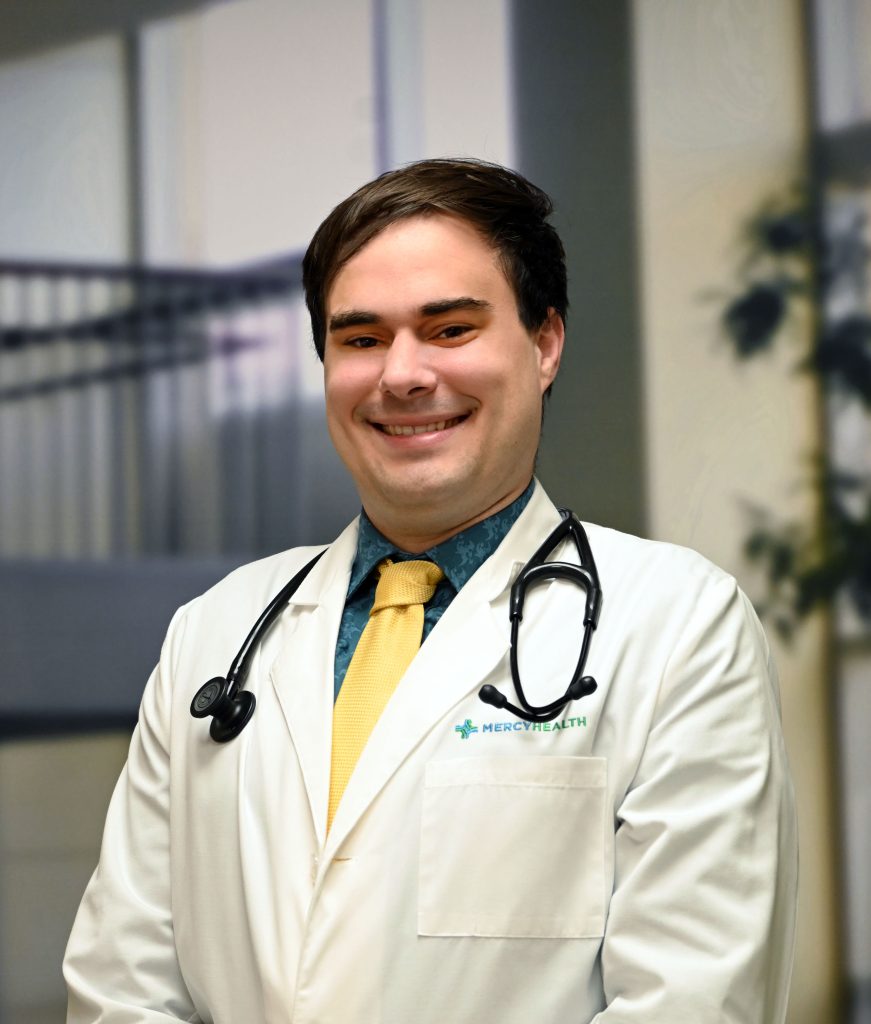 In the transition of welcoming the new residents, St. Rita's Medical Center also celebrated the graduation of 25 residents. This past June, they graduated the first classes of emergency medicine and internal medicine residents along with our second class of family medicine residents. Five of these residents went onto pursue fellowships at highly respected academic institutions in hematology/oncology, hospice and palliative care, ultrasound and resuscitation and critical care.
And our ministry was excited to employ seven of the residents who stayed at St. Rita's after they graduated, including Matthew Flaherty, MD, (pictured in copy). Dr. Flaherty trained in the family medicine program prior to completing a hospice and palliative care fellowship at Case Western University. He will now be core faculty for our Internal Medicine Residency Program leading as the palliative care medical director.
While our team will certainly miss those who have moved on from St. Rita's, they are proud of what these young doctors have and will accomplish as well as the legacy that they have left behind.
"These doctors have not only established an incredible framework for our programs, but they extended a warm welcome to our incoming classes of residents," Stacy adds.
Learn more about the Graduate Medical Education Program at St. Rita's Medical Center.