They say an apple a day keeps the doctor away, but what if your location or financial resources keep you from being able to have that apple?
The Glenwood Fresh Market in Youngstown, Ohio was created to solve that exact challenge and ensure the Mahoning Valley has access to free, fresh produce.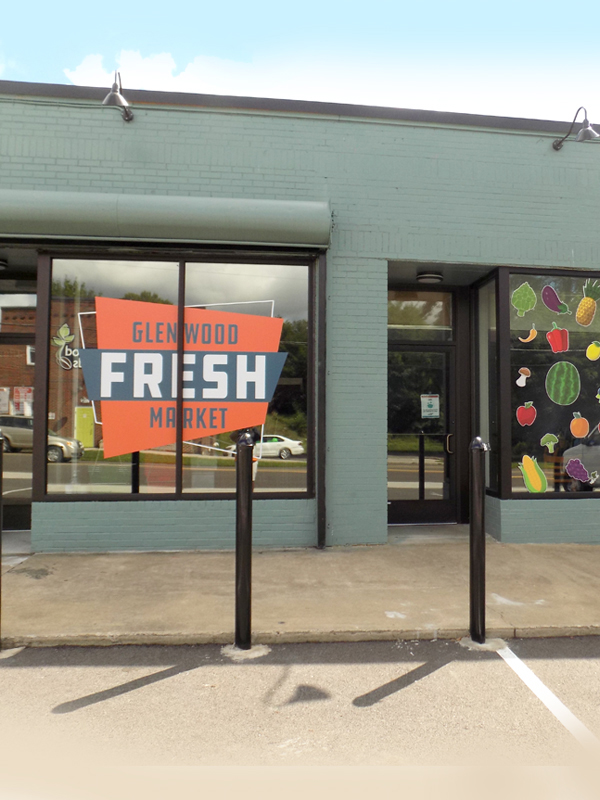 "The Glenwood Fresh Market is a produce prescription (PRx) program that is open to the public to increase access to fresh produce," Ian Beniston, executive director of the Youngstown Neighborhood Development Corporation, which runs the Glenwood Fresh Market, shares. "Households earning less than 200 percent of the federal poverty guidelines and with a predisposition for diet-related health conditions are eligible to enroll."
He adds, "participation in this program is free and the produce is free. Unlike many other PRx models, the market operates at a single location that functions like a traditional neighborhood market or bodega, where individuals shop for the produce items they want using market credits."
Households are given $25 in credits each month to spend on fruits and vegetables. One credit is equivalent to one dollar, and the produce is priced at cost, which is significantly less expensive than prices found in retail stores. There are also free bonus items offered each day, from additional food options to household products, that have been donated.
Our ministry as well as Mercy Health Foundation Mahoning Valley have been proud and avid supporters of this market since its inception.
The Mercy Health Foundation Mahoning Valley gave the market $223,000 in funding over the course of two years to grow the market. This grant was funded through generous donations made to the foundation to support essential community programs. In addition, our community health team partners with the market to offer cooking demonstrations, nutrition education, health screenings and other programming for shoppers.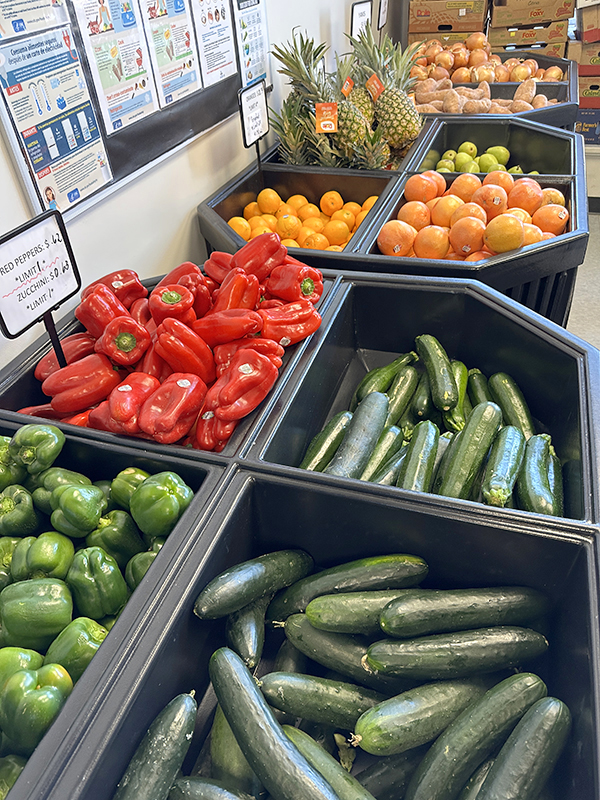 "This program is tremendously impactful," Paul Homick, president of the Mercy Health Foundation Mahoning Valley, shares. "We are very fortunate to not only help provide financial support through our foundation but also through the work of our community health professionals. This program is an example of our ministry's Mission in action. It's where our Mission touches people in a very meaningful and real way, by extending the compassionate ministry of Jesus to those in need. We are grateful to our donors for their financial gifts that allow us to support programs like this."
"I love to help participants discover the joy of new foods," Jessica Romeo, MHHS, RDN, LD, one of our community health educators, adds. "I've had people try several vegetables and grains for the first time and say they will be adding them to their meals and making the recipes in future, surprised by how good they are. The market has been a wonderful opportunity to reach the community. I am so proud to be a part of Mercy Health because community health education, outreach and the generosity of the foundation make forward-thinking programming like this possible and have a true impact on the health and well-being of the community."
The Glenwood Fresh Market has only been open since March 29, 2022. However, since that date, the Market has achieved the following.
2,281 unique market participants received free, fresh and healthy produce.
1,205 unique households served.
Participants completed more than 17,158 unique visits to obtain fresh and healthy food and more than $304,169 in fresh fruits and vegetables were distributed.
A total of 1,977 participants have been involved in Mercy Health's cooking demonstrations, health screenings and community outreach programs, which started in June of 2022.
1,256 households (1,947 total participants) are currently enrolled at the market. Up to 2,000 participants are eligible to be enrolled.
The supermajority of participants (more than 80 percent) are Youngstown residents coming from all over the city and every neighborhood. Approximately 20 percent are from surrounding communities, with the majority located in Austintown, Boardman, Campbell and Struthers.
22 percent of participants are children (newborn to age 17), 50 percent are adults (18 to 64) and 28 percent are seniors (65 or older).
"Nearly 20 community partners, health care providers and social service agencies have provided referrals to the market," Ian adds. "The Youngstown Neighborhood Development Corporation also worked with Mercy Health to reach out to all participants in its former PRx Program and together, we have reached and enrolled the majority of these participants. Overall, the market has been very well received by the community. We enrolled our three-year goal of 2,000 participants in less than six months, and we continue to build out the programming with Mercy Health Community Health."
It is vital that everyone have access to healthy food, as a balanced nutrition is key to our overall health.
Research shows that healthy diets lower the risk of developing diseases later in life, including diabetes, heart disease, cancer and stroke. Plus, addressing health disparities begins with access to the necessities of healthful living, especially healthy food. The Glenwood Fresh Market ensures people have access to this healthy food to boost their optimal health.
Anyone interested in being added to the market's participation wait list can call 330-333-3561.
Also, learn more about our Mission as well as the nutrition services we offer at Mercy Health.