At the end of this month, Kathy LeValley, RN, who works at Mercy Health – Dayton Springfield Emergency Center, will be celebrating 23 years with our ministry!
Kathy's first real job as a nurse was at Mercy Health – Urbana Hospital on the intensive care unit (ICU)/med surg unit.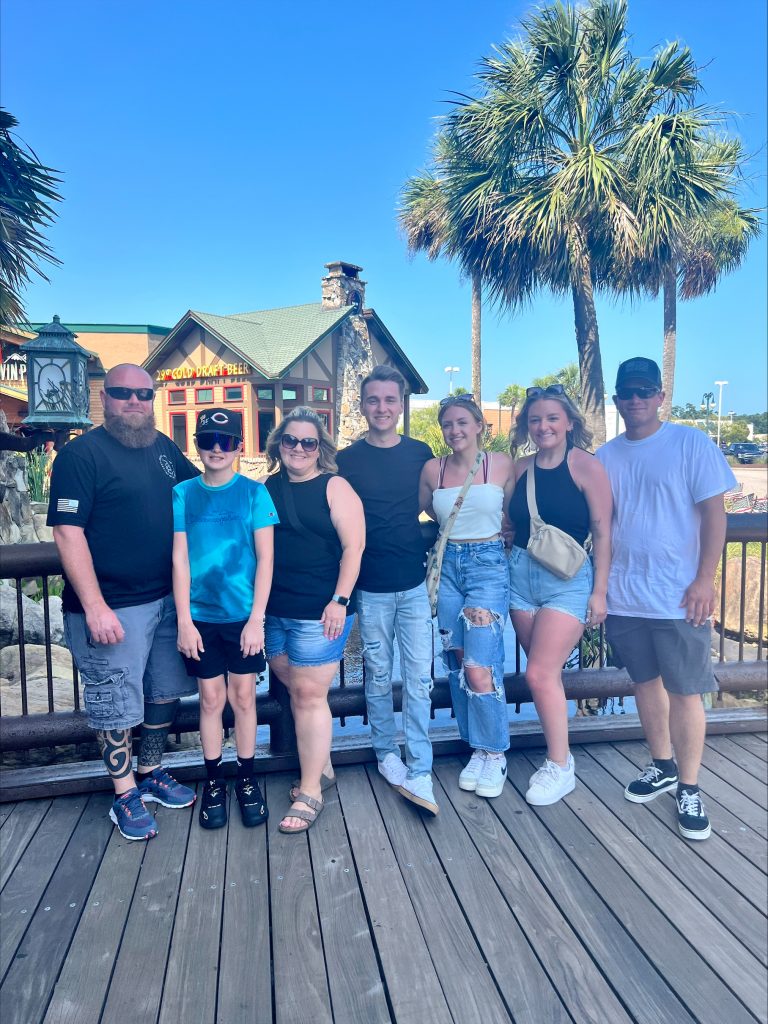 "It was a small unit, though," Kathy recalls. "Just about two beds."
Then, one weekend, Urbana University had its homecoming, and the Urbana Hospital emergency room was slammed with patients.
"I got the call to come down and help, so I did," Kathy shares. "It was my first experience in emergency care ever, and I loved it. At that moment, I knew it was what I wanted to do moving forward."
Kathy tried to transfer to the emergency department, but there weren't any positions available at the time. Eventually, she decided to move back to Springfield, Ohio, as she is originally from there. She applied for an emergency room position at Mercy Health – Springfield Regional Medical Center and got it! 
Now that she works in a freestanding emergency center, Kathy says they see fewer trauma cases compared to the hospital emergency room, but they still get a few.  
"I've been at this for years now, so I've seen it all and done it all," she adds.
Kathy has wanted to be a nurse ever since she was 5 years old.
"My younger sister was born with a genetic disorder and only lived two months," she shares. "I remember visiting her in the NICU, seeing the nurses working and telling my mom, 'I want to help people, too.'"
This passion kept Kathy on this career path through high school as well as her additional schooling after.
"I originally thought I would be a pediatric nurse, but then I realized in emergency care I get to do a little bit of everything and help people of all ages," she explains. "So, it's perfect."
Kathy adds that as a nurse, you either love the emergency room or you don't.
"No one wakes up and says, 'I'm going to go to the ER today,'" she explains. "We see most of our patients on their worst day and, more often than not, experiencing a horrible situation that was out of their control."
Plus, in emergency care, you don't always get to see the positive outcomes of a patient's recovery journey.
"We sadly just see a lot of the bad," Kathy says. "But that is the grind of the ER. You just have to move on to the next patient because there is always someone up next who needs you."
Despite these challenges, Kathy finds joy in being there for all her patients, comforting them and providing the best care that she can during the time she has with them.
"I try to treat everyone like they are my family," she shares. "My dad recently passed away from cancer. Being on the other side of things opened my eyes to what my patients and their families go through. I now try to use that experience every day in my work."
When she's not busy helping others, Kathy enjoys taking time to be with her family.
"One of the things I look forward to most each year is our family vacation to the beach in South Carolina," Kathy shares (pictured above).
Kathy has three children, two of whom are all grown up and out of the house. In fact, her daughter also works at Mercy Health as an emergency room tech.
"I also have a 12-year-old son that keeps me busy," she adds. "He plays baseball, so I'm usually at a baseball game on my days off. His team is undefeated this year!"
Self-care is also important to Kathy.
She recently got back into reading books regularly and also loves listening to a good Morgan Wallen song. With her husband, she enjoys watching comedy movies (anything with Adam Sandler!) as well as simply sitting together outside.
"We just bought a new house about two years ago with a beautiful porch," Kathy says. "In the mornings, my husband and I will sit out there together and enjoy our coffee. It's so relaxing."
Learn more about the emergency and urgent care services we provide at Mercy Health.