The country of Colombia and emergency medicine are in the hearts of two physicians connected to our Mercy Health – St. Rita's Graduate Medical Education (GME) residency program.
David Toro, MD, (pictured above, right) leads the emergency medicine residency program, where he directs the education, curriculum and board eligibility for residents specializing in emergency medicine. He is a native of Colombia, and he and his wife immigrated to the United States following medical school.
Among the 18 emergency medicine residents in the residency program, Juan Rodriguez, MD, (pictured above, left) shares both Dr. Toro's passion for emergency medicine and Colombian roots.
Dr. Rodriguez is a senior emergency medicine resident, didactics chief resident and is one of the residents Dr. Toro advises. Dr. Rodriguez and his wife are physicians who also immigrated to the United States looking to expand their medical careers with access to more technology and resources.
A "hidden gem"
In 2019, Dr. Toro and his wife, also a physician, had immigrated to the United States a few years earlier and were living in Indiana.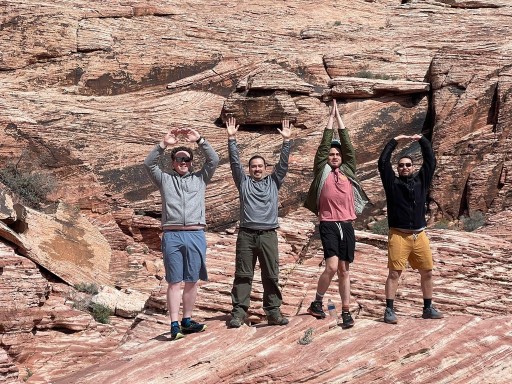 "We were looking for a change and I found St. Rita's Medical Center," he says. "It was an easy decision. St. Rita's embraces what we call here, 'the Lima-nice.' Our welcoming attitude, and our very diverse medical team are unexpected in rural Ohio."
Emergency medicine is one of five total residency training programs offered at St. Rita's GME, in addition to family medicine, internal medicine, podiatric medicine and surgery as well as pharmacy.
"Emergency medicine as a specialty is a draw for applicants from all around the country," Dr. Toro explains. "They are attracted to the variety, stabilizing procedures, fast-paced environment and the aspect of being the first physicians to see any patient needing immediate care."
He adds, "I'm passionate about my role in residency leadership and helping to direct the course of the resident as well as student training. There is always a different way to help somebody in the emergency department, and since you don't know what new challenge is waiting for you in the next room, you must use your empathy, imagination, knowledge, skills and resources to figure it out the best way to guide your patient's care during those hard times in the emergency room. The emergency physicians we train will in turn make an even bigger difference in multiple communities using what they learned with us here at St. Rita's."
And who knew that several years later this coincidence would happen?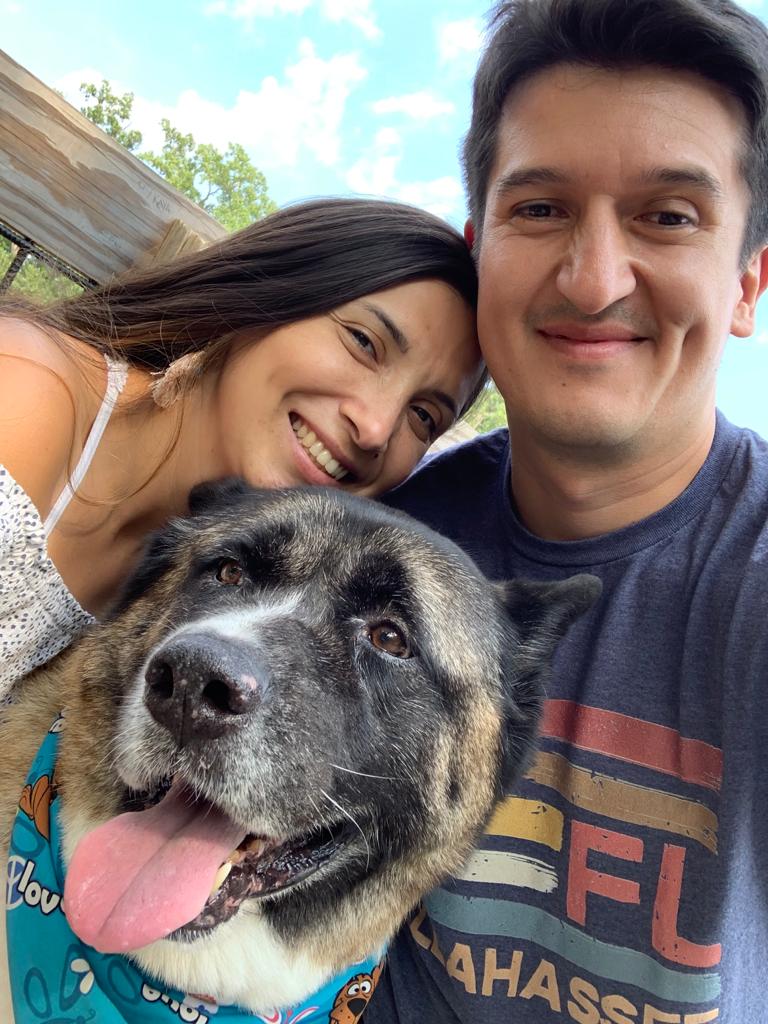 "While I was looking for an emergency medicine residency program that fulfilled my expectations, I listened to an episode from a podcast called 'The Foreign/International Medical Graduate Podcast,'" Dr. Rodriguez explains. "It was an interview with Dr. Toro, and he shared his experiences as an immigrant to the United States as well as his path to join an institution and create a program that reflected not only his background but also his values."
He continues, "I felt pretty identified with his history, so I researched the program and found a true 'hidden gem.'"
Dr. Toro has been there throughout Dr. Rodriguez's residency training to help with adapting to a new cultural environment and all the intricacies of the health care and medical residency systems.
"My wife and my principles serve as my primary sources of support, but honestly, every faculty member, coordinator, co-residents and member of the emergency department staff in my program has done all possible to make St. Rita's feel like a second home," Dr. Rodriguez shares.
Music, food and connections
With very few Colombians in the area, this pair is proud to share their culture and many memories from their country. Plus, they wouldn't waste an opportunity to share Colombian food and music.
The Toros have a 9-year-old son and a 20-month-old daughter, and they are raising their children with a strong connection to their heritage as well as the Spanish language, with yearly trips back to Colombia.
"We want our children to be connected to their heritage," Dr. Toro explains. "We have made sure that my son speaks both English and Spanish well. That is important to us."
On the Toro family's yearly return trips to Colombia, they reconnect with their heritage.
"Food is important in the Colombian culture, so we like staying connected through the good things we eat," Dr. Toro says. "It is so good for our kids to see where the stories we tell come from, and meeting the family we talk about so frequently at home."
A time to celebrate
Dr. Rodriguez says being Colombian brings added perspective to living in the United States.
"My heritage makes me different, act in alternative ways find other solutions," Dr. Rodriguez says. "I find happiness where other people see routine or normal life."
Dr. Toro adds, "during Hispanic Heritage Month, I celebrate or recognize the month by respecting others' heritages and traditions, celebrating that diversity by itself is the heritage of this great nation. One of the best ways to contribute to my community and society is by thinking differently, being proud of and true to my original culture and traditions and bringing different perspectives to the people around me."
He adds, "I miss Colombia and the social support from our family. Any immigrant goes through that, but when people ask me if I often go back home, I say, 'I go home every night' – home is here, home is where you make it and home is St. Rita's."
Learn more about the emergency care services we provide at Mercy Health.