Some people think of Youngstown, Ohio as a city in decline, a city past its prime and struggling to recover. The sentiment of this place, however, is different for James Kravec, MD, chief clinical officer in our Youngstown market. For him, this city has always been one thing – home.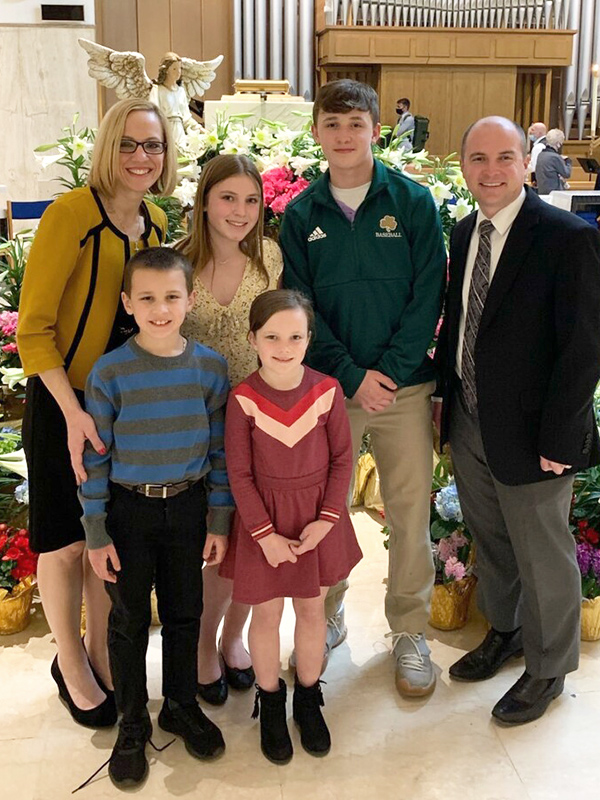 "Youngstown is a special place … In fact, I was born at St. Elizabeth Youngstown Hospital," Dr. Kravec says.
Dr. Kravec was born and raised in Youngstown, attending St. Christine School for elementary and middle school, Cardinal Mooney High School and then achieving his undergraduate degree from Youngstown State University. He has no doubt he has been shaped by this city.
"People in Youngstown have a special bond with each other; it is born from the mentality growing up in such a place gives you," Dr. Kravec shares. "I have always gotten to meet wonderful people here. You can form very close bonds. I actually shadowed a Youngstown physician when I was in high school, and it opened my eyes as to how a physician should work and conduct themselves."
He adds, "being able to give back to my hometown is something I cherish. I love having the ability to give back both as a physician and as a community supporter. It has been a fascinating journey to watch the comeback of Youngstown and the entire Mahoning Valley."
Did you know that our Youngstown market has added about 100 new physicians and providers over the last few years?
"This goes hand in hand with the rebirth of this community at large with new business, new industry and a revitalized city," Dr. Kravec says.
Dr. Kravec was hired at Mercy Health in 2005 after residency to start the transitional year residency and serve as faculty for the internal medicine residency at Mercy Health – St. Elizabeth Youngtown Hospital. He is now the system medical director for graduate medical education for our ministry, overseeing 550 residents and fellows in three states and seven markets. One of Dr. Kravec's many joys is teaching young physicians and medical students.
"It is very exciting to work with a medical student who eventually becomes our resident physician, and then one day I work with him or her as a colleague on the medical staff," he says.
Dr. Kravec also supports his hometown by serving as the medical director at the Mahoning County Public Health Department.
"Working in the public health department is something I take great pride in," he shares. "The ability to manage patient care and mold better health outcomes for the community I serve is truly rewarding."
In addition to his role as our chief clinical officer in Youngstown, Dr. Kravec was recently named chief clinical officer in our Lorain market. In this position, he will extend his clinical leadership to the teams at Mercy Health – Lorain Hospital and Mercy Health – Allen Hospital.
Even with his very busy schedule, Dr. Kravec makes time to be a devoted husband, father of four children and a Catholic. He has been blessed to work at Mercy Health with his wife, Cindy Kravec, MD, an internal medicine physician.
At Mercy Health, we are so thankful to have this hometown leader as part of our team! Thank you to all of our team members who, like Dr. Kravec, go above and beyond in the work they do each and every day.
Visit the Mercy Health website to learn more about our ministry.