A program in our Cincinnati market is bringing breastfeeding support to the community! It is one of many of our community programs that is aimed at achieving racial birth equity.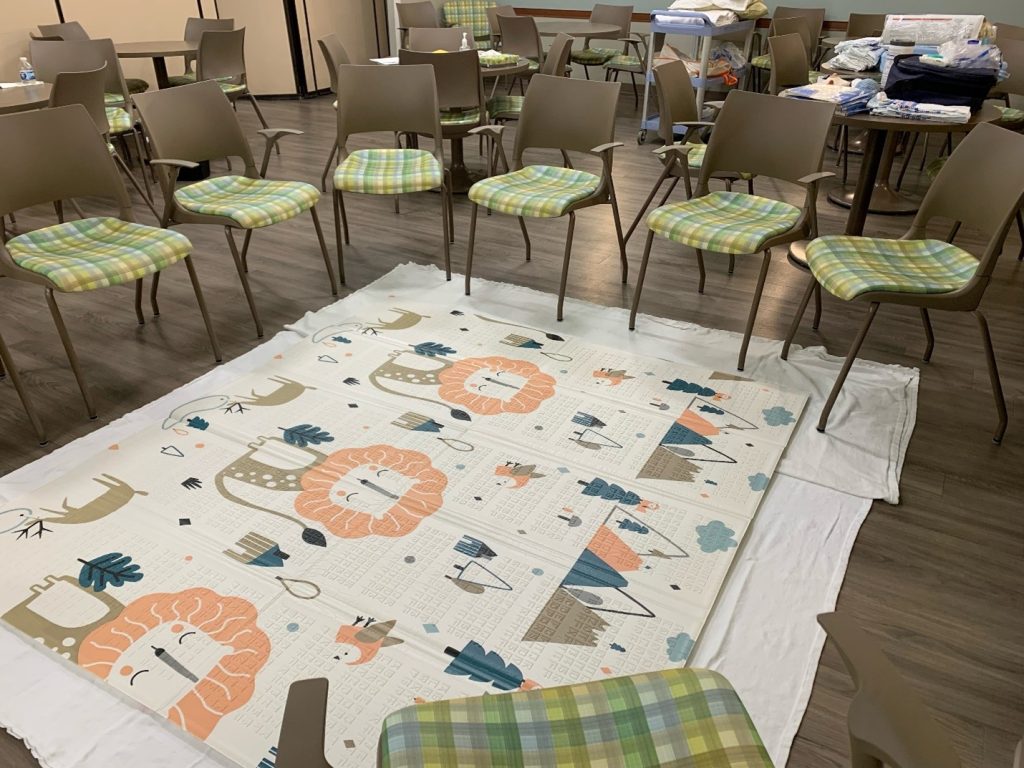 The recently launched Baby Cafés are breastfeeding support groups for both pregnant and breastfeeding mothers. These groups offer education, encouragement and resources. They also provide a relaxed atmosphere to share experiences and engage in open-forum discussions led by trained lactation consultants.
"Baby Cafés open up peer social connections, which can help address barriers to breastfeeding for the communities we serve, with a special emphasis on the unique needs of Black mothers and neighborhoods with historically high infant mortality rates," Kanako Kashima, director of community health programs in our Cincinnati market, shares.
Kanako adds that the benefits of breastfeeding are well evidenced. Not only is it the optimal source of nutrition for most infants, but it is also associated with reduced risk for various infections and adverse health outcomes.
According to the Centers for Disease Control and Prevention (CDC), 83.2 percent of U.S. mothers initiate breastfeeding, but only 24.9 percent exclusively breastfeed for the six months, recommended by CDC, with 35.9 percent continuing to one year.
And while breastfeeding rates in the United States have increased during the past decade, racial and ethnic disparities still persist.
Because Black mothers are already at an increased risk for many of these other health issues, lower rates of breastfeeding initiation are particularly concerning. Disparities in breastfeeding can contribute to higher disease prevalence and increased health care costs for Black families.
A recent study published in The Journal of Pediatrics estimated 1.3 times the number of excess cases of maternal high blood pressure among Black mothers compared with white mothers. Additionally, 3.3 times the number of excess cases of necrotizing enterocolitis (NEC) among Black infants compared with white infants can be attributed to lower rates of breastfeeding exclusivity and duration.
Our Baby Cafés are currently supported by the lactation team at Mercy Health – Fairfield Hospital as well as our community health team. They are staffed by the caring professionals across both teams. Additionally, the Ohio Department of Health generously funded the launch of Baby Cafés as part of their Community and Faith-Based Infant and Maternal Health Support Services grant program.
"Baby Cafés line up with the mission of Mercy Health because the goal of Baby Cafés is to reach those communities that are underserved when it comes to breastfeeding support and education," Athena Farmer, a registered nurse and lactation consultant at Fairfield Hospital, shares. "By increasing exclusive breastmilk feedings, we will also improve the health and well-being of our communities."
Learn about our Mission as well as the maternity care services we provide at Mercy Health.