After discovering a dangerous aneurysm in her brain, Janice Woolley knew exactly where she wanted to go for care.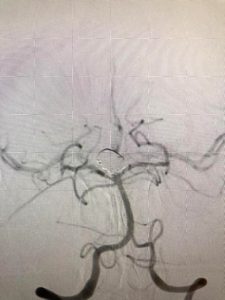 "Finding out I had an aneurysm was an extremely frightening situation. However, I knew I would be taken care of at St. Rita's Medical Center," she says.
Janice's health scare gave our team members at Mercy Health – St. Rita's Medical Center the opportunity to perform the facility's first aneurysm coiling procedure. After her diagnosis, Janice, along with Akram Shhadeh, MD, stroke medical director, and his team went straight to work.
"We treat every patient as a family member of ours," Dr. Shhadeh shares.
Thus, Janice's health quickly became the top priority for everyone that entered her hospital room. Additionally, Janice fully believed in her care team.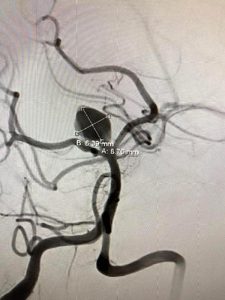 St. Rita's Medical Center offers critical neuroscience care to non-invasively shrink and control aneurysms. By using a technique called aneurysm coiling, doctors are able to insert a catheter through the groin that targets the area in the brain with the aneurysm.
These coils promote blood clotting and lessen the possibility that it will rupture. This procedure also allows doctors to leave the skull intact and therefore give patients a quicker healing process. And by being able to heal quicker, patients are then able to return to their normal, daily lives sooner.
After the procedure, Janice and her husband, John, were both extremely happy with the results.
"St. Rita's is the cream of the crop. You can always count on them," John states.
Once Janice's aneurysm was under control, she was quickly able to return to the activities she enjoys.
"After going through this experience, I would choose St. Rita's Medical Center again. I never had a doubt they were doing what was best for me and I knew the skill to perform such a delicate procedure is a gift from God. I am very grateful."
Learn more about brain aneurysms as well as the neurology services we offer at Mercy Health.