Two years ago, Becky Sittason, system director of board relations for the Bon Secours Mercy Health Foundation, lost her husband to sepsis during a family vacation.
Becky Sittason and her husband, Kent Miller, had been together for nine years. They met on a ski trip and their life together was full. Kent helped Becky care for her mother, Linda, who had Alzheimer's disease. They bicycled, swam and ran regularly. At age 59, Kent was fit and strong.
Becky's 21-year-old daughter, Anna, wanted to take a spring break vacation with the family. The four of them flew out to California for a week.
Before they set off for their vacation, Kent didn't feel great — with a scratchy throat and tiredness, he seemed to be fighting some kind of bug. Much later, Becky would find out that he had a case of strep throat.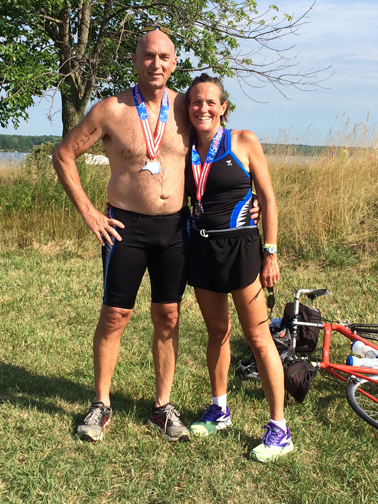 No big deal
"He didn't know what he was fighting, but it was no big deal. Big, strong guys get sick and get better," recalls Becky. "He never got better."
They arrived in California to beautiful, sunny days. They spent the first couple of days sightseeing. However, by the end of the second day, Kent still wasn't feeling well. He and Linda went back to the hotel to rest.
Kent and Becky weren't worried; they were still having fun. The next day, Saturday, Kent had a fever but wanted to continue enjoying their vacation.
"We did a boat ride of the harbor, a bus tour, all these fun things," says Becky.
That night, Kent began to feel a little worse. He didn't want dinner, and the next day he didn't feel up to seeing the redwoods. He opted to take it easy and stay in the hotel room to rest instead.
This seemed to help. By the time Becky, her daughter and her mother returned to the hotel for dinner, he was starting to rally.
"He said he was feeling better and we'd have a great day the next day," says Becky.
A tragic night
However, that night Kent took a turn for the worse. His fever went up and he began shaking. Sometime between 11:30 p.m. and midnight, Becky woke up to find him on the floor, choking. He was starting to not make sense. They got dressed to leave for the hospital, but then he got back into bed.
"I pulled on his arm and said, 'please, we've got to get to the hospital," Becky remembers.
At over six feet tall and 185 pounds of pure muscle, he was too big and heavy for her to move. She called an ambulance. He lost consciousness and would never awaken.
When the ambulance finally arrived, the paramedic said Kent was septic. The doctors later confirmed this diagnosis.
"All I knew about sepsis was that he had a bad infection, and it's throughout his body," she recalls.
The paramedics started intravenous antibiotics. As they were putting Kent in the ambulance, his heart stopped. He responded to chest compressions, but his heart stopped and started three more times on the way to the hospital.
Becky still believed Kent would pull through. After all, he was healthy, active and strong. And she was no stranger to medical emergencies — her father had survived a heart attack, multiple-bypass surgery and a heart transplant. Surely her husband, in the prime of his life, would survive this.
When Kent had a CAT scan the next morning, Becky learned just how dire the situation was. She wanted to know everything, so the radiologist showed her that all the parts of Kent's brain were dead, and what that meant. He told her, with tears in his eyes, that there was no hope.
Kent passed away on March 14, 2017, after family members had the chance to say good-bye. His headstone reads "Lived adventurously, Loved greatly."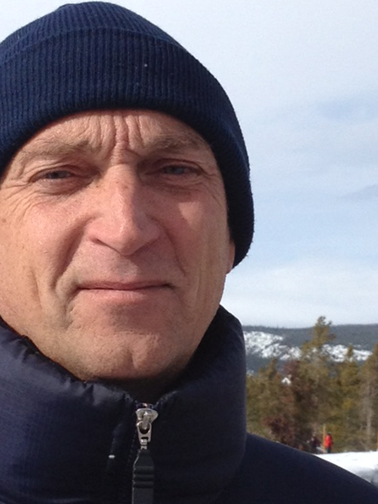 Sharing her story
It was after reading a Sepsis Awareness Month article in our employee newsletter that Becky decided to share her story.
"When I saw the article, it brought me comfort," Becky explains. "I'm so proud to be part of Bon Secours Mercy Health and I'm proud that they're taking this so seriously. I saw everything. I saw the temperature, I saw the infection, I saw the mental decline."
Becky believes it's important for everyone to be aware of sepsis, not just medical professionals. She emphasizes that people should seek help when they're sick.
"When you're as strong and healthy as Kent, you don't know how sick you are," she says.
What is sepsis?
Sepsis is an illness caused when someone has an infection and the immune system overreacts, releasing chemicals that can lead to tissue damage, organ failure and even death.
Because this reaction can happen quickly, it's important for everyone to know the signs of sepsis. The Sepsis Alliance suggests using the acronym TIME to remember the symptoms.
Temperature – higher or lower than normal
Infection – usually bacterial but may also be viral or fungal
Mental decline – confusion, abnormal sleepiness
Extremely ill – general feeling of severe illness or extreme pain/discomfort
If you or your loved one experiences these symptoms, especially in combination, seek medical attention right away.
Schedule an appointment with a primary care physician near you.