It was 2016 when Benjamin Allison, MD, a long-time northeast Ohio physician, learned that he would eventually need a kidney transplant. The former Ohio State University athlete and Youngstown native spent a life dedicated to caring for others. Now, it was his turn to be cared for.
Fast forward to 2018, Dr. Allison and his wife, Fawn, learned he would be the recipient of a donor kidney. Like any transplant recipient, Dr. Allison's immune system remains delicate to this day.
When the COVID-19 pandemic hit earlier this year, Dr. Allison and his wife were incredibly concerned and cautious about every interaction they had.
"I'm his caretaker and knew if I would get sick, there wouldn't be anyone else to care for him. Also, there was the worry of passing along the virus to him," says Fawn.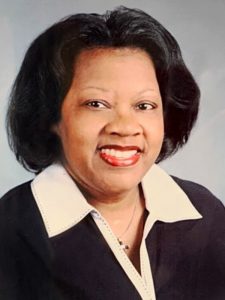 Due to his kidney transplant, Dr. Allison is required to have weekly blood draws to keep his care team informed of his condition.
"My wife was concerned that with my weakened immunity, walking into the hospital during a pandemic would be dangerous," says Dr. Allison.
This is when the laboratory team at Mercy Health – St. Elizabeth Youngstown Hospital stepped up and responded to the needs of the Allison family. Lab supervisor Amy Fairbanks, phlebotomist Tanya Morgan (pictured left) and Alice Curd put their heads together and found a way to keep Dr. Allison's weekly lab draws on track.
"When I received the message to see if we could provide phlebotomy coverage for Dr. Allison, I was happy to do that with everything going on," says Amy. "It gave us a chance to live our mission."
On her day off, Tanya, a 45-year associate at Merch Health, would run into work, properly protected and sanitized the medical equipment and then head to the Allison family's house to draw Dr. Allison's blood. Providing this care at home helped alleviate any potential risk or exposure for Dr. Allison.
"Alice and Tanya never hesitate to go out of their way to provide our patients with excellent customer service. The compassion they show makes me feel proud to work in health care," Amy shares.
"My colleagues, my patients and Mercy Health are my family," Tanya adds. "I am honored to be able to serve patients however I can. I would do it for anyone."
Learn more about the lab services we offer at Mercy Health.