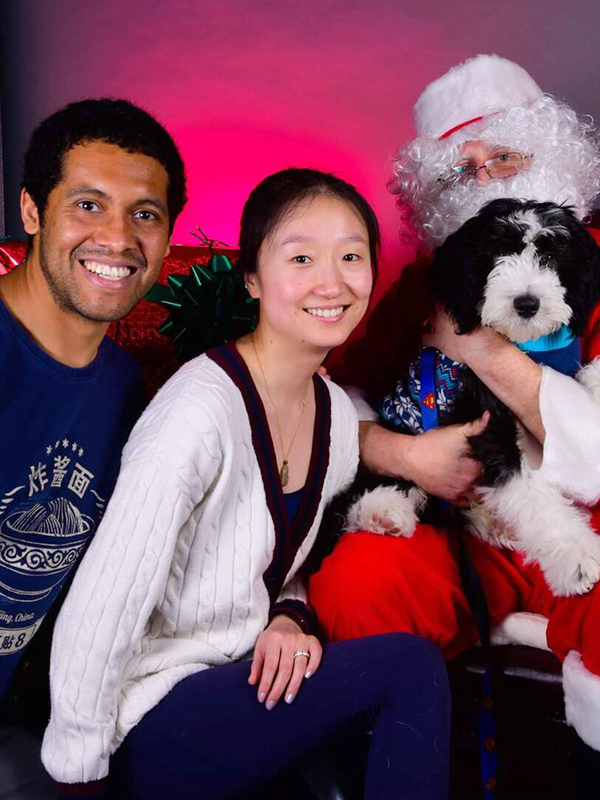 Gustavo Gomez, MD, joined our ministry in 2016 as a primary care physician at Mercy Health – Lagrange Primary Care. It was his first job after completing his residency! Since that time, Dr. Gomez has also started seeing patients at Mercy Health – Wellington Primary Care.
"It was always the plan to be a doctor," Dr. Gomez shares. "My mom was a phlebotomist and my dad was an EMT with the fire department, so I was always around hospitals and the medical field."
Dr. Gomez's greatest accomplishment is the care he provides to his patients. He likes helping relieve worried patients while maintaining the credibility of science.
"I love getting asked to explain how something works," he says. "I enjoy providing education and learning sessions, whether it is during a patient visit or with nurse practitioner students."
Connections with peers has become a very meaningful part of Dr. Gomez's job. He feels mentors have helped him become a better doctor.
"My peers are reliable, even when fatigued, and patient under stress," Dr. Gomez says. "I can ask Dr. Palmer any question and get an honest and helpful answer. Celebrating the contributions made by doctors is very important. It reminds me that even though the doctor community is diverse and scattered, they are still part of the same important medical ecosystem."
Overall, caring for people in his community is Dr. Gomez's favorite part of being a physician.
"Meeting friends of friends or family who are now patients is very fulfilling – it all starts with meeting a single patient. It's a full circle!"
If Dr. Gomez wasn't a doctor, he says he would like to run a food truck. Specifically, he would name the food truck KungFu Tofu, selling tofu on a stick.
Help us celebrate our providers, like Dr. Gomez, this National Doctors' Day by sharing a heartfelt message of appreciation for your provider! Please visit mercy.com/doctorsday before March 30 to submit your message of thanks.