Mercy Health – Children's Hospital has affiliated with one of the country's leading children's hospitals – Nationwide Children's Hospital – with the goal of enhancing pediatric health care services for area families.
The two children's hospitals have entered a partnership to offer patients at Mercy Health – Children's Hospital greater access to cost-effective pediatric services, outstanding continuum of care within the region, and seamless access to Nationwide Children's experts as needed. These teams will work collaboratively to share best practices for clinical and non-clinical operations to further Mercy Health –Children's Hospital's 20-year legacy of high-quality, compassionate, and expert delivery of care.
"Mercy Health – Children's Hospital and Nationwide Children's Hospital are driven to provide the highest quality and most diverse pediatric health care services in our region and therefore minimize the need for families to leave our community to receive care," said Bob Baxter, president, Mercy Health – Toledo.
"Individually, our children's hospitals have long provided expert care to our youngest patients," he added. "This collaboration will offer more healing opportunities for these patients so that our children and their families can concentrate on becoming well."
What does this bring to the families of northwest Ohio?
The stress families face when children are ill can often be magnified by the worry and added complexity of trying to find specialists who have extensive experience diagnosing and treating a particular condition. Now, through the partnership Mercy Health – Children's Hospital is establishing with Nationwide Children's Hospital, area families will have access to this nationally recognized pediatric hospital and research center.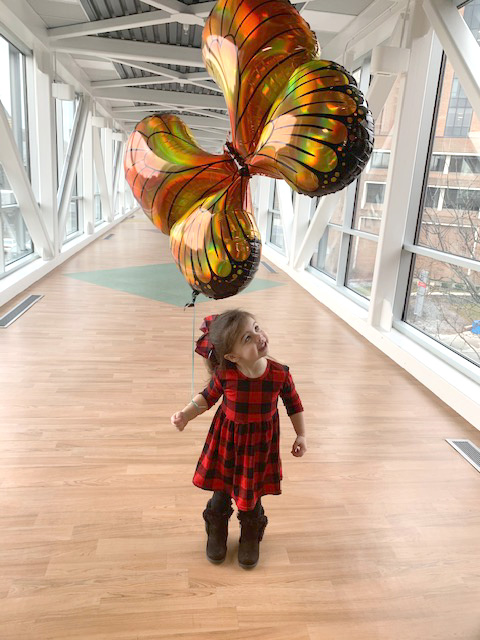 Consistently named to U.S. News & World Report's Honor Roll list of America's top 10 children's hospitals, Nationwide Children's has more than 1.5 million patient visits each year representing patients from all 50 states and 45 countries.
The teams at the children's hospitals know their job as medical providers is not only to care for patients when they are sick, but also to help them stay healthy. Therefore, Mercy Health – Children's Hospital and Nationwide Children's Hospital are committed to collaborating on ways to achieve better health outcomes for our area children as well as research integration.
So, what does that mean? For example, Mercy Health – Children's Hospital patients will have access to cancer clinical trials at Nationwide Children's, which would provide patients with access to cutting edge cancer treatments.
Access to additional world-class providers and continuing education for local pediatricians will also be a focus of the affiliation. The teams will enhance efforts in recruitment, retention, and training of pediatric physicians and staff. The goal is to develop a comprehensive network of locally and regionally based pediatric providers.
"As Chief Medical Officer of Mercy Health – Children's Hospital and a pediatrician, I feel privileged to care for the children and families in this community," said R.W. Mills, M.D. "As a physician and a community member, I am very excited about the health care and community benefits an affiliation with Nationwide Children's Hospital will provide and we look forward to seeing the relationship develop further."
And this is just the start. As the partnership grows, so will the initiatives, and both children's hospitals look forward to sharing additional collaborative efforts in the future.
"Nationwide Children's is committed to innovative partnerships that allow families to receive high-quality pediatric care in their community whenever possible, while ensuring continuity of care for cases in which a family needs to travel for certain services" said Rick Miller, president and chief operating officer at Nationwide Children's. "We look forward to working closely with Mercy Health leadership, physicians and clinical staff to serve children and families throughout northwest Ohio."
 Learn more about the health care services provided at Mercy Health.