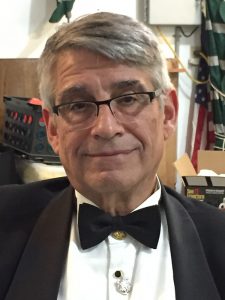 On August 25 of this year, Tom Williams (pictured left) underwent a rather extensive back surgery at Mercy Health – Lorain Hospital. After his surgery, he was able to go home two days later. However, he has nothing but praise for the care he received during his stay.
Read his firsthand thoughts on his experience here: 
First and foremost, Bo H. Yoo, MD, did a phenomenal job with the procedure. Additionally, the rest of my care team was excellent. From the pre-op team, my surgical team, my post-op team, my physical and occupational therapy team, my dietary team, my housekeeping team and my maintenance team… everyone was friendly and fully lived out Mercy Health's mission through their work.
Tina Allgood was very attentive and a great leader for her 2N nursing team. I tried to collect as many names as I could but unfortunately did not get everyone. However, my inability to name each staff member in no manner reflects on the incredible positive care they provided for me. All of the team members at Lorain Hospital that cared for me have my deepest appreciation.
Learn more about the health care services we offer at Mercy Health and find a provider near you.