It all began with a blind date at Mercy Health – St. Elizabeth Youngstown Hospital.
Rashid Abdu, MD, a surgeon at the hospital who started as an intern in 1960, was set up on a blind date with a nurse named Joanie, who also graduated from the hospital's school of nursing. The two eventually fell in love and married.
"Joanie was one of the most caring people I've ever met," Dr. Abdu shares. "She cared about her patients, friends, me and our kids. As an example of how much she cared for those around her, at one point in her career, she became a nurse leader of a unit at the hospital. However, the administrative work took her away from serving patients. So, Joanie decided she wanted to be hands-on, working with patients directly, and she left her leadership role so she could serve others. She was an incredible woman."
Sadly, later in their marriage, Joanie was diagnosed with a very aggressive form of breast cancer.
"You could almost see it spreading," Dr. Abdu recalls. "When she had her biopsy, the pathologist said he could almost see the cells divide under the microscope."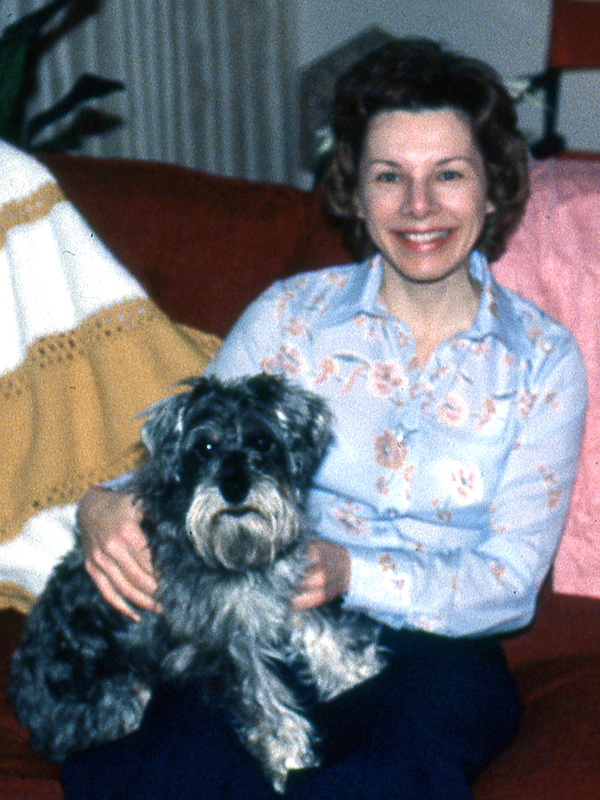 At the time, there wasn't care for Joanie's type of aggressive cancer in Youngstown, Ohio. So, Dr. Abdu was making trips with her back and forth to Cleveland for treatment – nearly an hour and a half away from their home. Joanie was set to receive a bone marrow transplant. However, after developing a malignant rash that appeared almost overnight and covered her chest and back, her oncologists sent her home to be comfortable.
As Joanie fought her battle with breast cancer, Dr. Abdu heard about a comprehensive cancer center in Long Beach, Calif. He flew out to see the center and was so impressed with what he saw. The center was handling every aspect of care for its patients – all close to home.
"I immediately came home and told Joanie about what I saw," he shares. "I promised her that we would create a center just like it in Youngstown."
"On her death bed, she squeezed my hand and said, 'go for it, honey.'"
Joanie passed away on June 2, 1994. Ever since, Dr. Abdu has been committed to keeping his promise to his wife. The journey has been a long one.
"The idea of a comprehensive cancer center was new and it took a lot of time for it to come together, some 16 to 18 years in fact," Dr. Abdu explains. "I was having conversations and meetings all the time to explain to fellow doctors and providers why our area needed a center like this. Just like Joanie, patients were having to travel to Cleveland or Pittsburgh to receive the care they needed. That is if they could afford to travel. Many patients in the area did not have that ability, so they sought care late and died early. In the Mahoning Valley, the breast cancer mortality rate, in particular, was among the highest in the country. Thus, our community needed a center badly."
Through hard work and perseverance, Dr. Abdu's promise became a reality, and the Joanie Abdu Comprehensive Breast Cancer Center (JACBCC) opened on the St. Elizabeth Youngstown Hospital campus in 2011.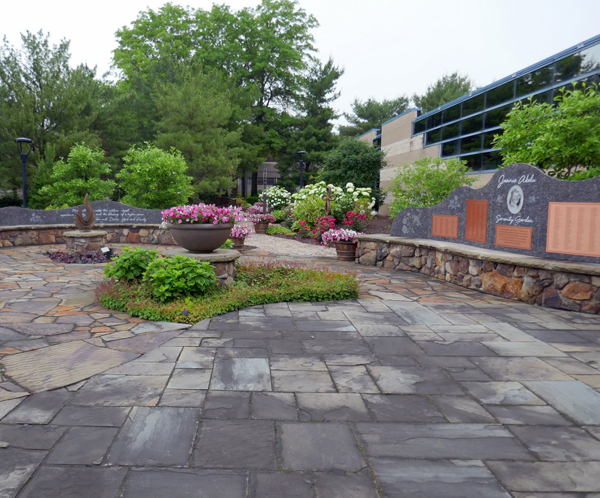 "The day the center opened will be forever etched into my memory," Dr. Abdu recalls. "It opened on Nov. 2, which also happens to be my birthday. I was given the honor of escorting the first patient through the doors. I felt like I was a father who was walking his daughter down the aisle on her wedding day. I couldn't help but cry."
Since opening in 2011, the JACBCC has transformed breast care in the Mahoning Valley. Long gone are the days when patients must travel far from home for the care they need. It has become an international model for breast cancer care, providing transformative care close to home throughout a patient's breast cancer journey – from diagnosis to recovery.
The JACBCC delivers the most accurate prevention, early detection, diagnosis and support services available in an environment of compassionate and coordinated breast cancer care.
"Every woman who is diagnosed is presented to our interdisciplinary team composed of radiologists, medical oncologists, radiation oncologists, pathologists, surgeons and geneticists," Dr. Abdu explains. "The team discusses every single case to evaluate the best treatment for the patient."
Everything a patient needs is all in one place and on one floor. From ultrasounds, MRIs, 3D mammograms and breast molecular imaging to bone density scans and general X-rays. All women receive the best, most compassionate care possible, regardless of their race, creed or economic status. 
In addition to the JACBCC, Dr. Abdu created Joanie's Promise Fund, which ensures all women can receive treatment at the JACBCC by covering the cost of care for those who qualify financially or don't have insurance.
Not only do patients receive comprehensive breast care, but the JACBCC is there for patients even after their treatment is complete.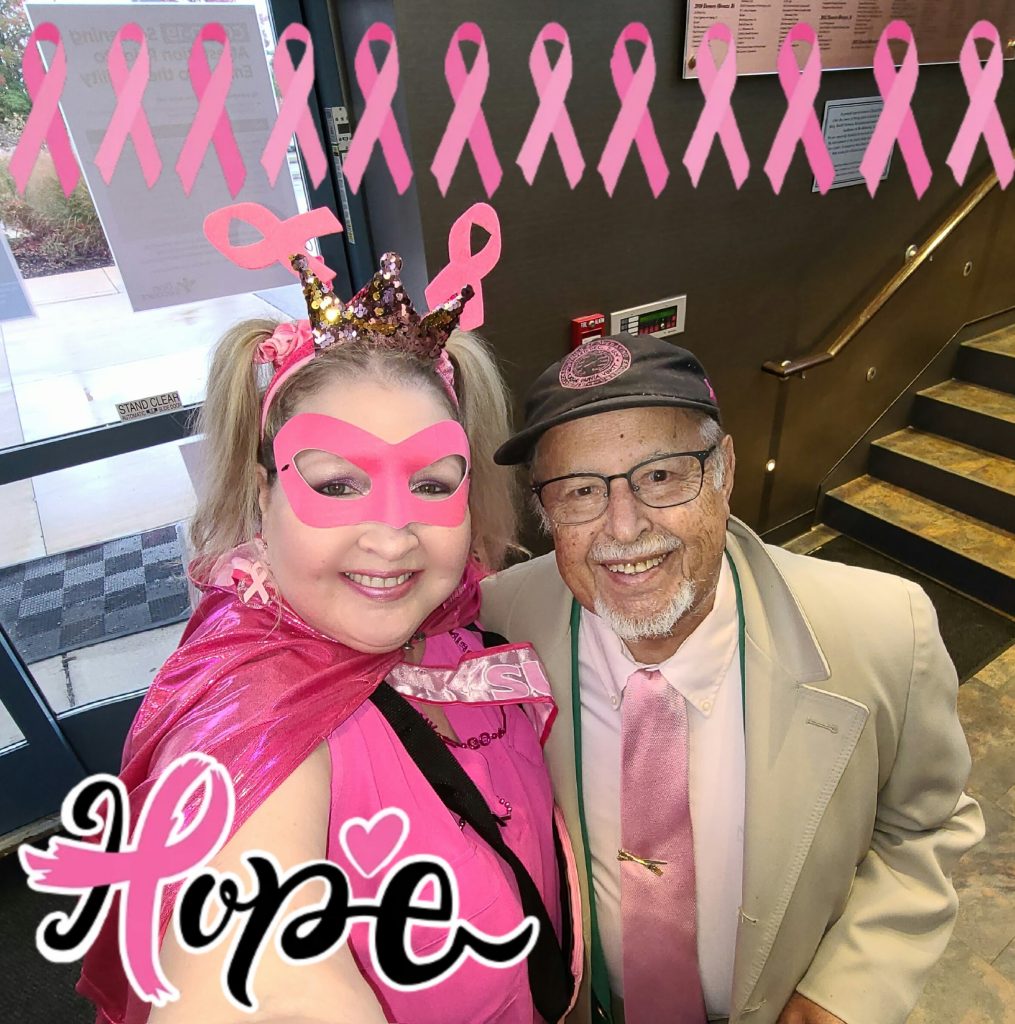 Joanie's Sisters is a support group for women in cancer treatment and recovery that meets monthly at the JACBCC. It was created to support all women impacted by cancer by inspiring, empowering and providing hope to all patients, survivors and co-survivors throughout their breast cancer journey.
In addition to the love and support Joanie's Sisters offers each other, each meeting has programming designed to provide tools and resources for patients in active treatment and recovery alike. These programs include health education, meditation and relaxation tools, food preparation and sampling, exercise programs and more.
And this month, Joanie's Sisters will celebrate with a Pink Out Party for Breast Cancer Awareness Month, where they will celebrate survivors and stories of hope.
Overall, the JACBCC is more than just a treatment facility – it's a home for hope and support for patients, survivors and their loved ones.
"Through this center, Joanie continues to help the patients she cared about so deeply," Dr. Abdu says. "It is my honor to continue Joanie's legacy through the JACBCC, so that others can feel the love, warmth and friendship she shared with so many. I know she would be proud of the work we're doing."

Learn more about breast cancer and the breast cancer care services we offer at Mercy Health.
To learn more about Joanie's Sisters, contact Laura Boomhower, coordinator and health educator, at LBoomhower@mercy.com or 330-480-2763.