During a routine dental appointment, Mary Rita Carney, 85 years old at the time, was told she needed to see an oral surgeon as soon as possible. This was because during the appointment they believed they had found cancer in a cavity area of her jaw.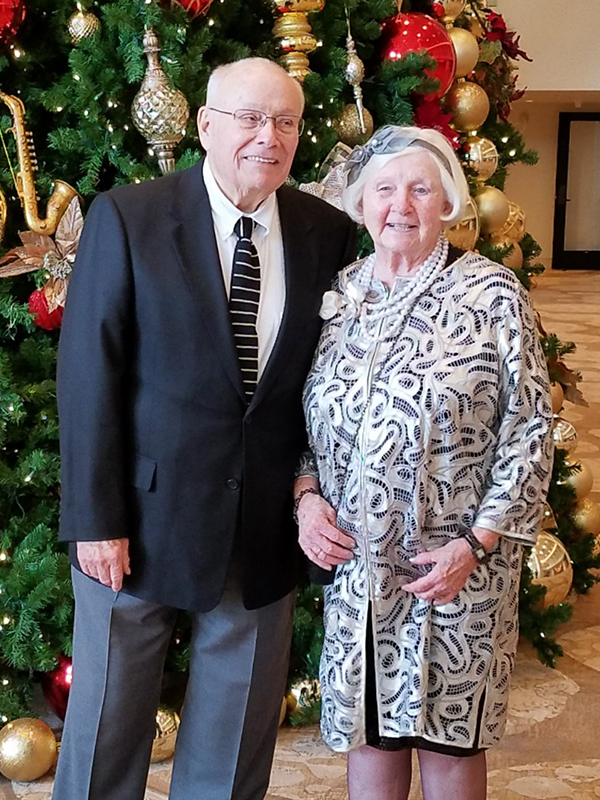 Mary Rita was referred to Todd Brickman, MD, a double board-certified provider in otolaryngology – head and neck surgery as well as facial plastics and reconstructive surgery at Mercy Health – St. Elizabeth Youngstown Hospital. Dr. Brickman performed a biopsy on her lower jawbone which confirmed Mary Rita's diagnosis.
"I saw Dr. Brickman in November of 2020 and upon his examination he confirmed the diagnosis from my dentist for oral cavity cancer," Mary Rita shares. "He advised we set a surgery date immediately to remove the cancer in early January of 2021."
Dr. Brickman performed a surgery called free flap, or "free tissue transfer" reconstruction, on her mandible. During free flap reconstruction, tissue and its blood supply are surgically removed from one part of the body and then used to replace it on another part of the body for purpose of reconstruction. There is no life-long medication required after surgery. However, this extensive surgery can take up to 12 hours and the healing process can be long as well as painful.
But today, Mary Rita, is cancer-free and has celebrated two birthdays since her diagnosis! She is also back to doing her daily activities.
"Make sure that you have plenty of family, friends and medical support through this process," she suggests to people in a similar situation. "You cannot do it yourself and having loved ones support helps. You need help physically and mentally to dissect all of the information coming from the doctors, hospitals, rehab, home health care as well as your provider."
Mary Rita and her family are thankful to Dr. Brickman for saving her life as well as taking the time to thoroughly explain her diagnosis and treatment plan.
"I am a strong believer in the Catholic faith and relied heavily on prayers from family and friends," Mary Rita says. "I have a long list of close friends and my family for support and am grateful to have my husband of 66 years by my side."
Learn more about the ear, nose and throat (ENT) services we offer at Mercy Health.