Allysa Gilbert remembers the exact moment she knew she needed to make a change in her life.
"I was in Las Vegas for my 21st birthday and I passed this restaurant called the Heart Attack Grill," she recalls. "If you weigh 350 pounds, you can eat free. I was 15 pounds away from eating free. It freaked me out and I thought, 'I have to do something to live my longest life. I need to do something for my husband and 1-year-old son."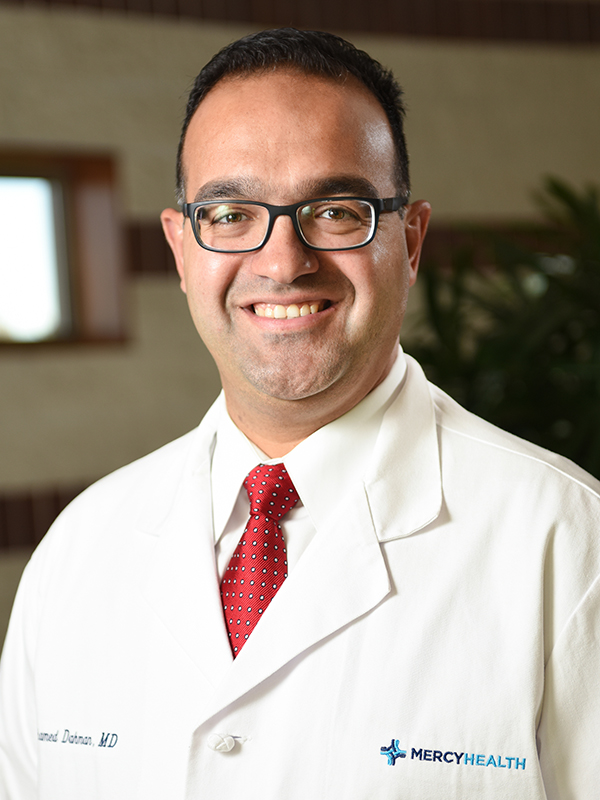 At that point, Allysa had already been struggling with her weight for a while.
"My pregnancy with my son was very overwhelming," she reveals. "I was constantly in the hospital. My blood pressure was sky high, and I was diagnosed with hypertension. As soon as I reached 37 weeks, they got him out for my safety. Walking was hard, going up stairs was hard. Keeping up with the pace of everybody was hard. I felt that I constantly 10 steps behind. I would see everybody else out there living their life and I was being held back because of my weight."
Allysa scheduled an appointment with Mohamed Dahman, MD, (pictured left) one of our bariatric surgeons, where she knew she would be in good hands.
"My mom had gastric bypass surgery with Dr. Dahman and was very successful with it," Allysa says. "I'm proud of her and glad that she did it. Given her experience, I knew that gastric sleeve or bypass surgery was an option. In addition to my husband, my mom's been my biggest supporter. She's been on my side every step of the way and now we've been through this together."
Allysa had her first visit with Dr. Dahman in late 2020 and had gastric sleeve surgery on March 24, 2021. The toughest part of her journey came in between that first visit and her procedure.
"I had to be on a liquid diet for two weeks beforehand and I'm not going to lie, it was hard," she says. "It was a mental struggle and a battle that I'm pleased to say I won."
As for the gastric sleeve procedure itself, Allysa says she made the right choice.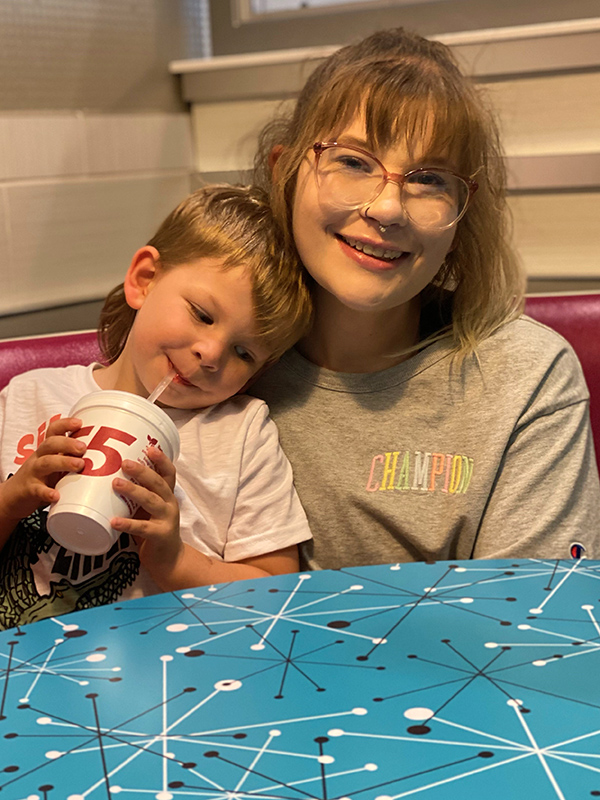 "It fit me perfectly and was a good option for me. I've had no issues since having the surgery."
During Allysa's gastric sleeve surgery, also known as sleeve gastrectomy, Dr. Dahman permanently reduced the size of her stomach by about 85 percent. The surgery is generally performed laparoscopically, or through small incisions in the stomach.
While she didn't have a goal weight in mind, Allysa did want to feel healthier and be able to participate in life. Surgery helped her achieve those aims. Today, she weighs 155 pounds and is enjoying activities that she couldn't or wouldn't take part in before.
"I love swimming!" she shares. "Before, I was always self-conscious in swimsuits and would avoid swimming at all costs. I would try not to go to an amusement park because I didn't want to be told I was too big to go on a ride. Now, I go to the park with my son, and I can keep up with him and run after him and not feel like I'm dying."
Allysa has a message for anyone considering weight loss surgery, especially younger patients.
"Do it! It's never too late and it's never too early. I'm very appreciative that they take me seriously at the young age that I am. They took me as seriously as anyone else. If you feel like weight loss matches up with you, do it. While I still see my heavier self and loose skin in the mirror, I'm happier in life than I was one year ago, and I would rather have that than being overweight and risking my health. I feel like Dr. Dahman did give me back my life and at the age of 22, my life is completely different because of him."
Learn more about gastric sleeve surgery as well as the weight loss services we offer at Mercy Health.