If the miles and miles of greenspace dotted throughout Lucas County can be thought of as the region's crown jewels, then the interactive experiences found within the parks are definitely their hidden gems.
We recently concluded a multi-year initiative with Metroparks Toledo of bringing health and fitness activities to the region's parks system.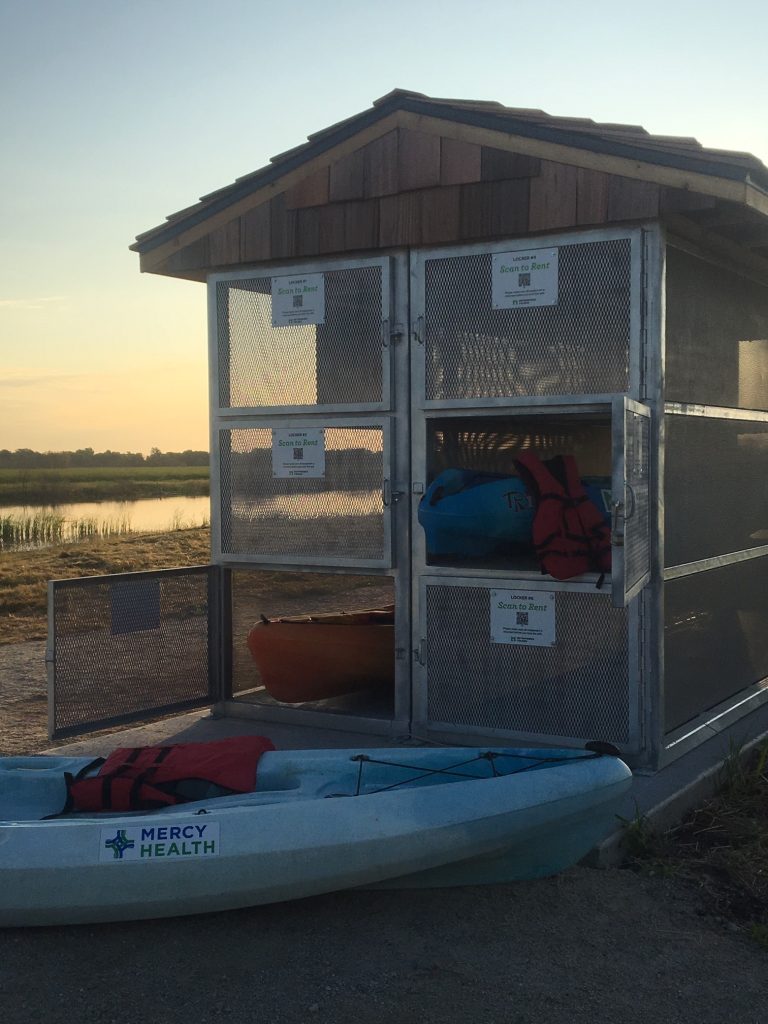 Now across Lucas County, parkgoers can enjoy climbing, rowing, biking or even throwing it down on the pickleball court – all while getting fit!
In 2017, our ministry announced a financial gift to create five "FitParks" throughout the Metroparks. This fall, the newest FitPark and the fifth and final installment of the series of interactive experiences was introduced – each offering a different way of enjoying the outdoors.
"At Mercy Health, our commitment to health extends beyond the walls of our facilities. We want to empower the community to own their well-being and enjoy a journey to healthy living," Bob Baxter, president of our Toledo market, shares. "The Metroparks are a staple in northwest Ohio, and they serve as a great community destination for outdoor fun and exercise. Mercy Health is honored to have partnered with Metroparks Toledo in bringing so many fun activities to the region."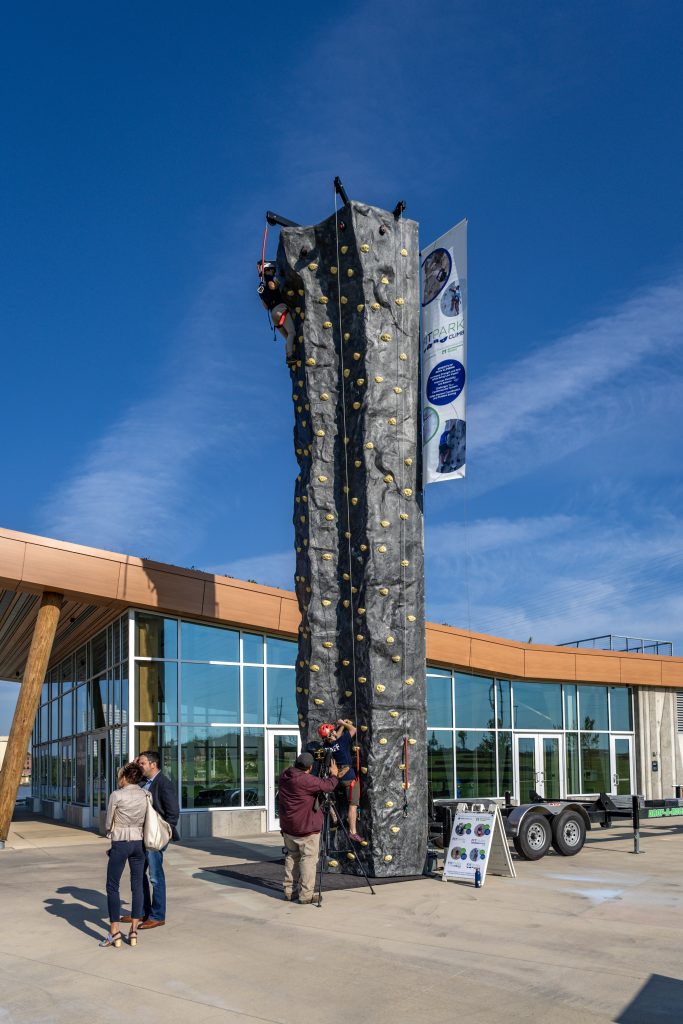 The first FitPark opened in 2018 at the east entrance to Wildwood Preserve and includes equipment designed for aerobic and balance exercise, core and muscle strengthening and accessibility.
FitPark Paddle, which opened in 2019, includes a kayak concession at Farnsworth Metropark and self-serve kayak shares at Howard Marsh, Blue Creek and Glass City Metroparks.
FitPark Ride, which also opened in 2019, is a mountain bike skills course near the Oak Openings Beach Ridge Area.
FitPark Climb, launched in 2021, is a portable rock-climbing wall that has been used at outdoor expos and other events in the Metroparks, community festivals, neighborhood events and schools across Lucas County.
And most recently, FitPark Pickleball was unveiled featuring a renovated tennis complex at Pearson Metropark with four pickleball and two tennis courts to meet the growing interest in pickleball.
"FitParks are a concept developed between our two organizations to add new facilities and activities in the Metroparks," Dave Zenk, executive director of Metroparks Toledo, adds. "It is a wonderful example of a creative partnership that serves both of our goals – Mercy Health's advocacy of healthy lifestyles and Metroparks efforts to create memorable outdoor experiences. Working together, we are getting people more active and, we believe, sparking a lifelong love of the outdoors."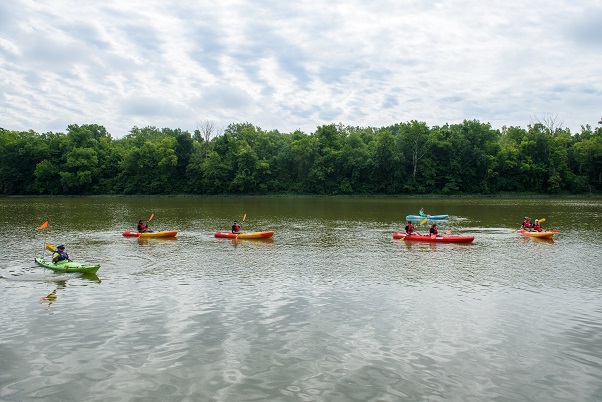 Our ministry's commitment to the Metroparks and the community doesn't end there.
In 2021, the Mercy Health – Toledo Foundation pledged $1 million to help bring to life The Cove – a river access portion of the region's newest Glass City Metropark. The Cove is a hub of water-based activity, such as kayaking, fishing and other recreational and wellness activities. It also serves as the 40th access point along the 107-mile Maumee River State Water Trail from the Indiana border to Maumee Bay.
"Many people use the parks as part of a healthy lifestyle, and now, thanks to Mercy Health, we can provide additional ways to improve fitness in an outdoor setting," Dave shares.
So, if you live in the Toledo area, there's no excuse and plenty to do. Now get out there and have fun!
Learn more about our Mission at Mercy Health.