It was the small-town feel of the family medicine practice that first drew Craig J. Recko, MD, to Mercy Health – Vermilion Primary Care. The office, which staffs three other physicians, three nurse practitioners and a walk-in clinic, is just down the road from Mercy Health – Lorain Hospital.
"I fell in love with Lorain Hospital situated on the lake," Dr. Recko says, who became an employed physician with our ministry in 2010. "It has a peacefulness and a calm about it. It helped seal my choice for the region."
At that time, Dr. Recko was a recent graduate of the University of Toledo College of Medicine. He was also the youngest doctor in Amherst, Ohio.
"I grew up in a suburb of Cleveland," Dr. Recko shares. "I am a Clevelander through and through and a lifelong Browns fan."
As an only child, Recko explains that he enjoyed a lot of opportunities.
"I played every sport. I played saxophone. I was also in a band and grew up around music."
Eventually, those sports led to some minor sports injuries, which were an inspiration to young Dr. Recko.
"I went to some sports doctors and it clicked that I liked what they did," he says. "I liked my family doctor, too. I think I knew in grade school I wanted to be a doctor."
Dr. Recko continues, "I ultimately ended up choosing family medicine, but I really enjoyed my orthopedic rotation. I just couldn't deny that my strength was in communicating with patients in a way that helped them to feel comfortable."
Today, Dr. Recko enjoys the variety of family medicine and the fact that he sees all ages. In fact, he had one special patient encounter that he still carries with him.
"It was around the holidays during my first few years and I have a patient who is a retired schoolteacher. I could tell she didn't feel right and at the end of a routine checkup, she mentioned she had a shoulder pain that sort of went into her chest. I took an extra moment and listened to her chest. We did an X-ray just to check and she had a lung tumor the size of a baseball."
The patient went through surgery and today is cancer-free and healthy. She never misses an opportunity to thank Dr. Recko for taking the extra time to investigate her issue.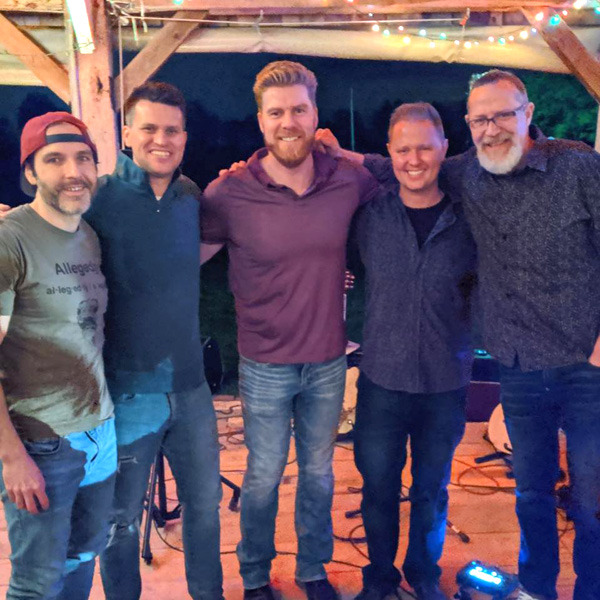 "You realize how much you affect people's lives with the information you have stored in your head and your heart. All of that makes a difference," Dr. Recko says. "Of course, there are those days when all the lights are red, but all it takes is that a patient says something kind for you to catch a glimpse of how you are valued and recognized. That is rewarding and that is the beauty of primary care."
Those early days in music paid off, too. Dr. Recko has an added hobby that makes him a unique doctor – or a "Rockin' Doc" as his hashtags say. He is the lead singer and guitar player in a local band called Rock Hard Cleveland.
"We started our band about eight years ago. I met the guitarist and keyboard player back when I was in medical school, and we did musical shows together at Cedar Point over the summer."
Today the group plays around 10 shows and private parties a year.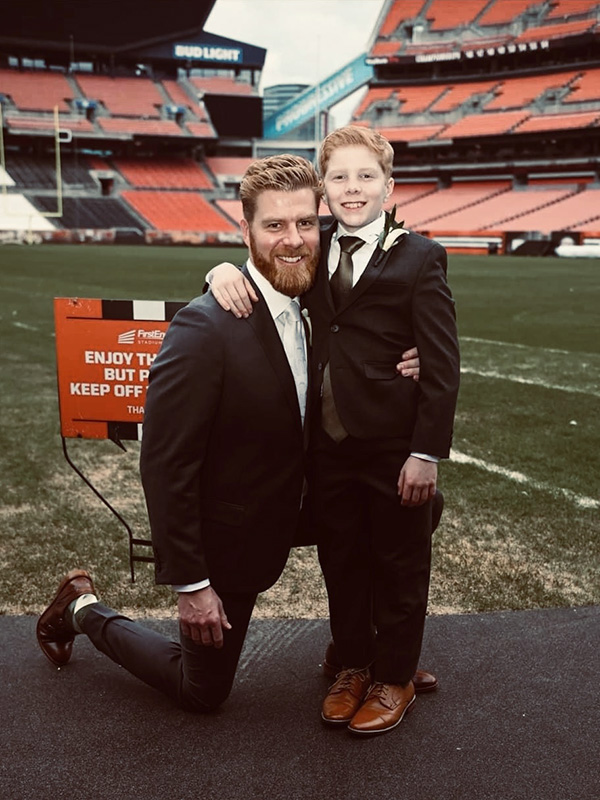 "People love that we play a big variety – Michael Jackson, Journey, Ed Sheeran, Billy Joel, Uptown Funk – we do everything!"
In addition to being a physician and in a band, Dr. Recko enjoys time with his family. Together, he and his wife have five kids.
"I enjoy coaching both football and baseball and working out. My days off are a lot of laundry and cleaning, but on weekends our crew likes getting something to eat and watching a movie together the most."
Looking back through his years as a physician, Dr. Recko shares a funny comparison from the popular TV series and his own personal favorite: "Scrubs."
"When I was in medical school, I felt like JD and now realize I am Dr. Cox," he laughs.
Learn more about the primary care services we offer at Mercy Health.