Denna Dietrich, APRN – CNP at Mercy Health – The Heart Institute, Anderson, is passionate about working with her patients in the cardiology office and unit – and bringing Emmie, her 14-year-old black lab and terrier mix, to brighten up her patients' days.
"I love the interactions with our patients," Denna says. "I like helping them understand cardiac health disease and the next steps in their care plan. And they all love when Emmie is with me."
Denna worked in various cardiology positions – from the cardiac ICU, cardiovascular ICU and cardiac catheterization lab – before she decided to return to school to take on an acute care nurse practitioner role.
After graduating with her Master of Science in Nursing, she held additional roles focused on heart failure, transplants, pulmonary hypertension and general cardiology before she joined the team at Mercy Health – Fairfield in 2009 to help build the heart failure program.
Then, in 2018, she took a role at the Anderson heart institute in general cardiology, where her dog, Emmie, made her first visit last year.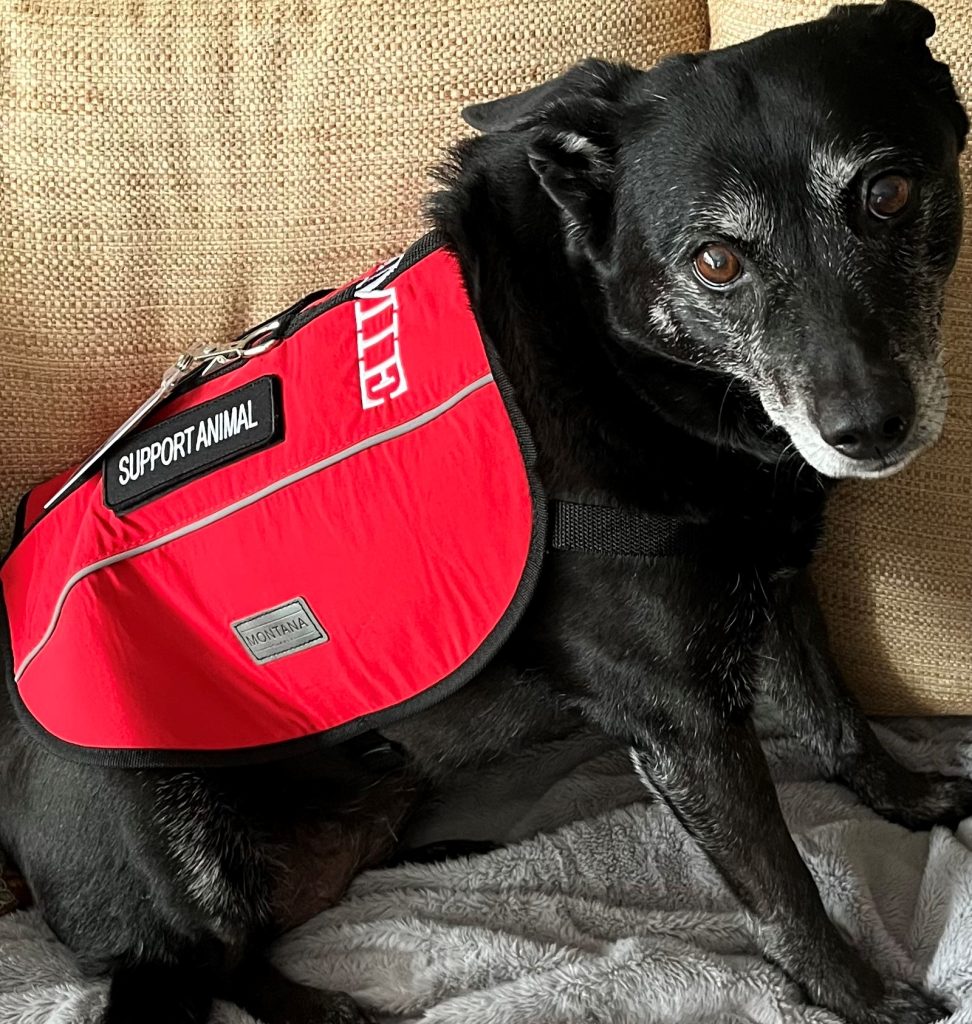 Not wanting to leave Emmie at home alone while she was recovering from emergency surgery, Denna asked if Emmie could join her in the office for a day. Her manager agreed, and Emmie was a hit – among staff and patients. She was such a positive boost in energy that Denna had her registered as a support dog.
Now known as Dr. Emmie Puppers around the cardiology office, Emmie visits patients twice a week – patients often try to schedule upcoming appointments on the days she is there.
"We see patients' anxiety levels drop when Emmie comes into a room," Denna says. "They love her. Office staff and patients even bring her treats or bandanas when visiting the office."
In addition to visits from Emmie, Denna introduced daily calisthenics to her team to help start the day off in a cheerful way. She got the idea after seeing a construction team stretching together before starting their day. From this, she enticed their department to give it a try.
Denna now leads two morning warm-up sessions by request, leading fellow associates through a series of low-impact movements – usually the length of one fun, upbeat song.
"Everyone gets into it now," Denna says. "It's just a few minutes of movement and fun, but it helps us get ready for the day together."
It's APP Week! To all our advanced practice providers, we thank you for the excellent care you provide our patients every day!
Also, learn more about the cardiology services we provide at Mercy Health.