Chaplains play a vital role in hospitals. Using their broad understanding of different cultural and religious beliefs, they are able to help patients, families and hospital team members from all backgrounds navigate difficult and challenging health care situations.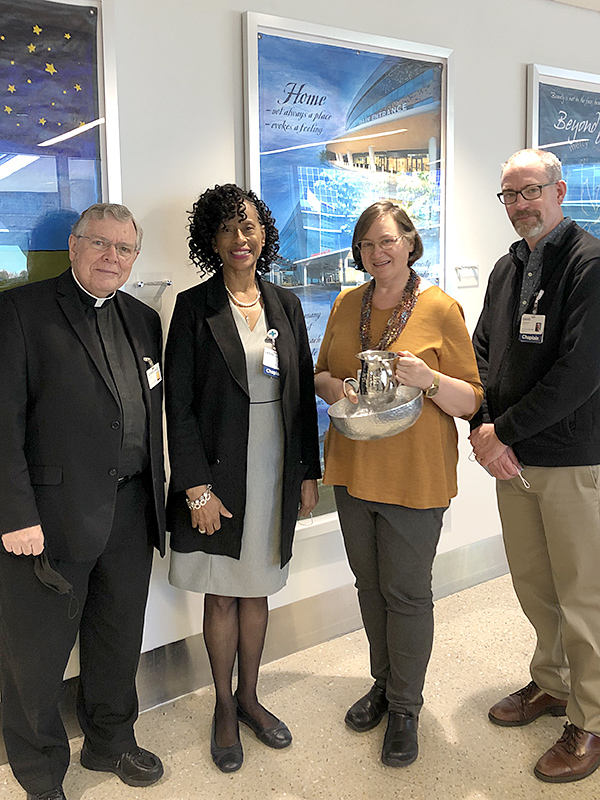 The COVID-19 pandemic has only heightened the role of our chaplains, making them vital liaisons between patients and family members who can't be with them in the hospital.
"Our COVID-19 patients don't have visitors in the hospital because they are placed in contact isolation. So, we do a lot of work by phone," Rabbi Elena Stein, who works as a chaplain at The Jewish Hospital – Mercy Health, shares. "We let the patients and their families know we are here, and they do need support. They can't see each other so we provide a caring connection between patients and their families."
The ability to build a connection with someone needing support is key. And even then, COVID-19 brings extra challenges.
"It's hard not being able to see people's facial expressions or body language because people are masked or we are working over the phone," Rabbi Stein says. "I was concerned that working this way would not be effective, but I've been surprised about the connections we can make."
One vital role chaplains are playing during the pandemic is ensuring that patients have their health care plans in place.
"We've been called upon to do advance care planning to make sure patients have a power of attorney. It's important for everyone to have their plans in place," Rabbi Stein advises. "Many times, people will think that a power of attorney is for older people but often, with younger people, it's less certain who would make plans for them if they were in accident and needed surgery, for example. A power of attorney lets us know who can make decisions for the patient and gives us an idea of what the patient would want. With COVID-19, intubation is a common way to address symptoms, so we want to be sure we have those plans on file."
Chaplains are also increasingly supporting staff members who have been working non-stop for months caring for very ill patients.
"In addition to patients and families, we are also here for our team members," Rabbi Stein shares. "They are going through a lot and working harder than ever. We are here for them to listen, to encourage them and to offer a prayer as well as a listening ear. I like to stress the importance of self-care. I'm encouraging self-care for staff and families as well as for everyone to take care of themselves and each other."
And while it can be hard to work in such a tough environment, Rabbi Stein shares that there are rewards.
"We save a lot of lives. We do see people get better and leave the hospital. It's very gratifying," she shares.
Learn more about the spiritual care services we offer at Mercy Health