We are excited to share that our Youngstown market recently opened our ministry's first, wholly-owned ambulatory surgery center in Canfield, OH.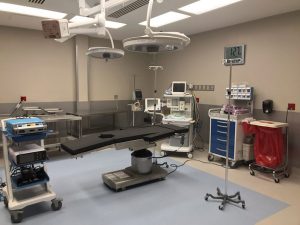 "As physicians, our focus remains on providing the highest level of care for our patients. This includes factors like where we provide this care as well as procedures," shares Thomas Boniface, MD, an orthopedic surgeon and board president at Mercy Health – Canfield Surgery Center.
The use of ambulatory surgery centers for non-emergency procedures helps us accomplish our goals of providing the best care while maintaining the highest standard of safety. Ambulatory surgery centers provide many benefits including the ability for patients to recover at home, lower costs, reduced stress as well as a more predictable schedule for operations. Our new surgical facility in Canfield will offer high-quality surgical orthopedic, podiatric and plastic procedures as well as some procedures in other medical specialties.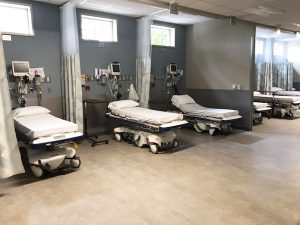 Dr. Boniface adds, "as the Valley's only Level I Trauma Center, our operating rooms, team members and physicians are highly skilled in caring for those most critically injured. However, with this new site, we can move more routine, simple procedures to a place that was created for that purpose."
The Mercy Health – Canfield Surgery Center fills a gap within the Canfield, Boardman, Austintown and surrounding communities as the need for timely and cost-effective surgical intervention continues to increase. This new center gives patients a new option for a modern, efficient and convenient outpatient treatment and recovery experience.
"The Canfield Surgery Center complements the already high-quality care provided at St. Elizabeth Boardman Hospital and St. Elizabeth Youngstown Hospital," says John Luellen, MD, our Youngstown market president. "This new ambulatory center allows us to perform important surgical procedures in an environment specifically designed for patients that will be home to recover the same day. This also allows us to provide more complex procedures at our hospitals."
Learn more about our general surgery services as well as the hospitals in our Youngstown market.