When Bobbie Edds (pictured above, left) of Paducah, Ky. found out she had breast cancer, her first thought was not about herself but about her husband.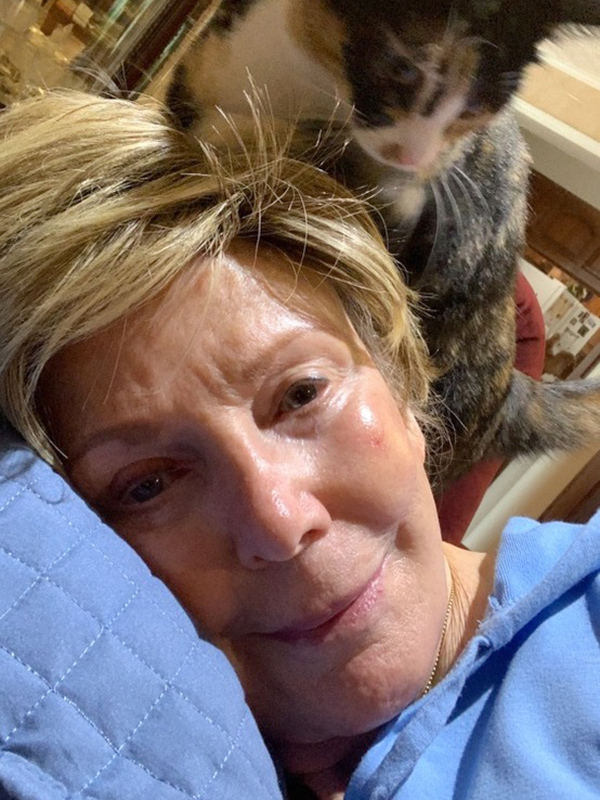 "I was numb. My husband has Alzheimer's and I'm the only one he knows and his only caregiver," she shares.
Previous surgeries had left Bobbie in pain, feeling sick from medication. It would take her weeks to feel normal again. She knew she had to have surgery but, as her husband's (pictured above, right) caregiver, she couldn't risk the side effects.
For a year she took medicine to reduce the orange-sized tumor growing in her breast. Finally, she made the decision to have surgery. Fortunately, Daniel Howard, MD, one of our breast surgeons, performs a specific breakthrough procedure for breast cancer that had Bobbie back home the same day.
By using ultrasound guidance along with a local nerve block, Dr. Howard was able to perform a mastectomy and axillary node removal while Bobbie was still awake. However, not all patients are candidates for this because they need lie very still and breathe normally. It was Bobbie's years as a nurse at Mercy Health – Lourdes Hospital that prepared her for the sights and sounds of an operating room.
After surgery, Bobbie was discharged and immediately went to see her husband.
"I didn't get sick; I didn't feel like I had surgery. I came home and I had energy. I didn't have any drug hangover feelings."
This was exactly what she was looking for. As the sole caregiver for her husband, this alternative to traditional surgery was a godsend.
Dr. Howard is the only breast surgeon in western Kentucky performing this type of procedure on breast cancer patients. Typically, the nerve block lasts for three days and allows the patient to return to normal life much faster than other procedures.
"Dr. Howard is just a wonderful, wonderful person with great bedside manner," Bobbie shares. "Anyone needing a mastectomy should consider talking to Dr. Howard."
Sadly, Bobbie's husband has recently passed away. However, she is so grateful she was able to continue to care for him and be by his side after her surgery. These days, she spends time gardening, enjoying her flowers, going to church and spending time with her cat, KeepHer.
Learn more about breast cancer as well as the breast cancer care services we offer at Mercy Health.