Here's a secret you can share: The 10-year-old Family Birthing Center is at Mercy Health – West Hospital is a comforting, caring and – it turns out – a fitting place for newborn deliveries.
Located just outside Cincinnati, West Hospital is convenient to western Hamilton County, southeast Indiana and even parts of northern Kentucky. In just 10 years, the Family Birthing Center team has delivered about 6,000 babies – and counting.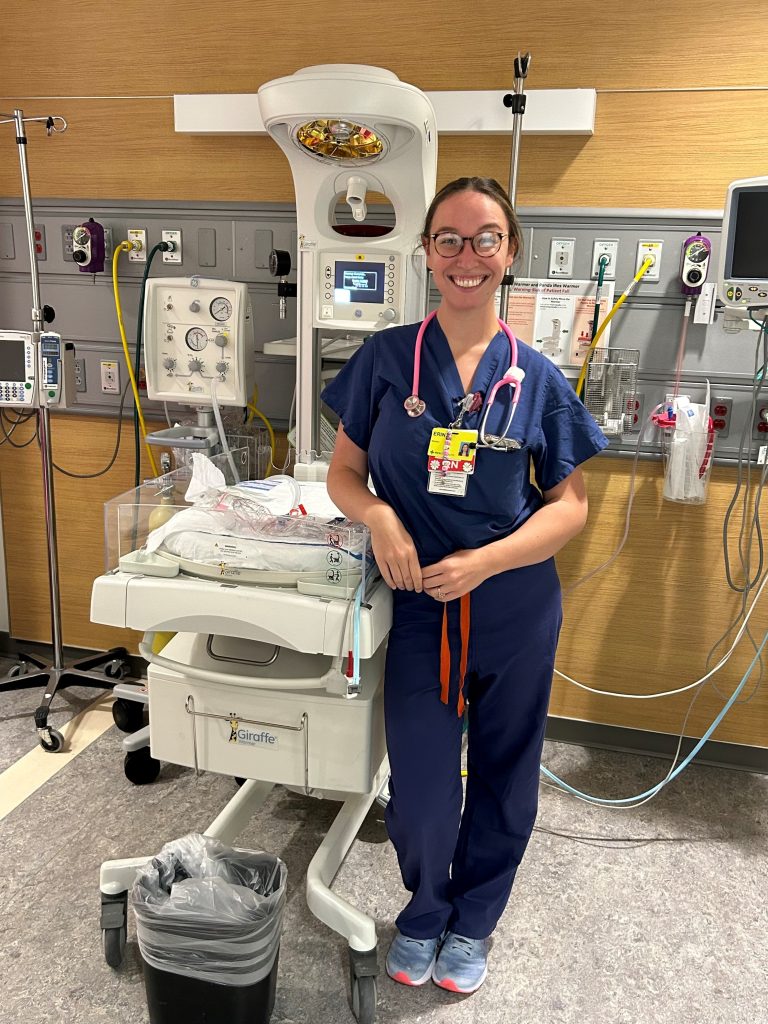 Debbie Metz, MSN, RN, nurse manager of labor and delivery, hears it a lot. "It's the best-kept secret in town," she says.
"It's a unique, very personal birthing experience," Sarah Sabin, MD, medical director for the birthing center, adds. "Patients get excellent one-to-one care from the nurses." With on-site and nearby on-call obstetricians, "patients have that comfort that we're here for them."
"It's how I like to differentiate us," Dr. Sabin continues. "Our staff really gets along well together – nurses, scrub techs and physicians work well together and enjoy it. Our staff is truly excited for every baby."
Metz describes it as "a family feeling. In the bigger hospitals, you don't get that personalized care."
West Hospital's chief operating officer, Tyler Walters, would also agree.
"We are a 'community hospital' to take care of the needs of the people of the west side," he says.
That includes Level II care to accommodate moderate- to high-risk maternal and newborn care.
"The vast majority of deliveries can be handled in this type of setting," Brad Bertke, president of West Hospital, shares.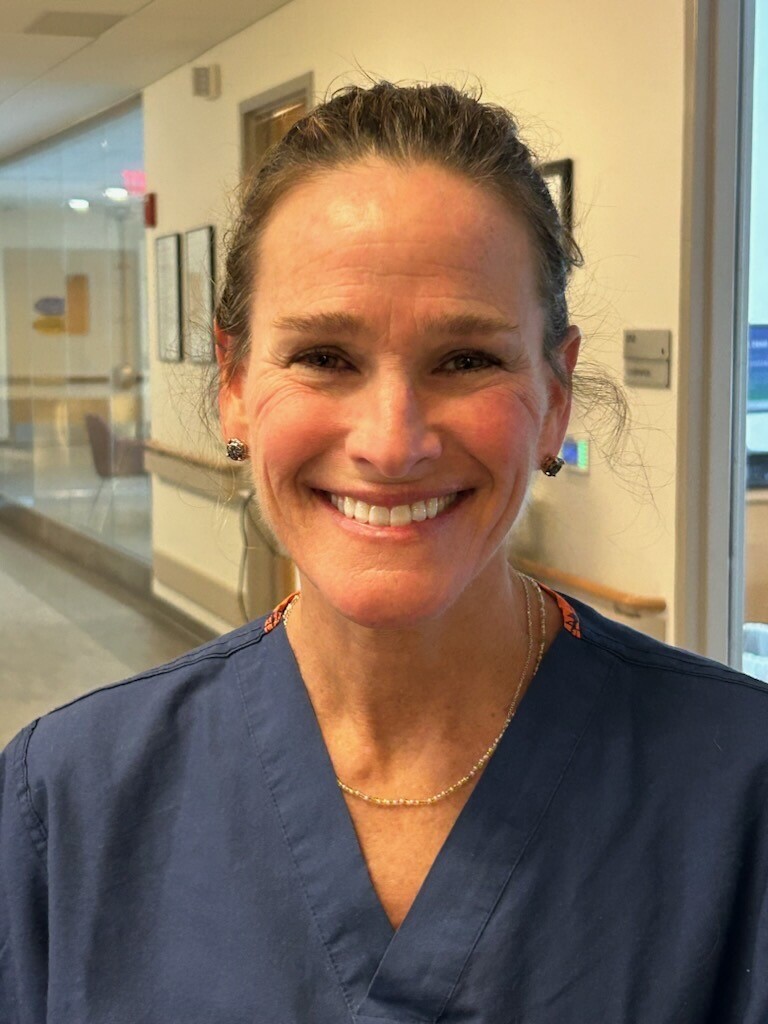 A two-minute video gives parents a glimpse of the beautiful unit, spacious rooms and the attention patients can expect from our team. Babies are cared for in a newborn nursery overseen by Cincinnati Children's Hospital Medical Center staff. Also, moms interested in YoMingo evidence-based care can register for access to resources for prenatal care, labor and delivery, postpartum, breastfeeding and newborn care.
It helps for expectant parents to visit West Hospital at around 32 weeks of pregnancy, even for their second or subsequent delivery.
"They are more than welcome to tour," Debbie says.
And Dr. Sabin adds, "A tour is a good way for patients to get the lay of the land, to know where they're going. It allays fears of the unknown when in labor."
To take a tour of West Hospital, get answers to questions and meet some of our Family Birthing Center team members, prospective parents should just call the unit at 513-215-2030 and ask!
Staff members work around the parents' schedule, with most tours taking place in the evenings and on Sundays.
"During a tour, a staff member will walk you through the process of what to do when you think you might be in labor," Amanda Larimore, IBCLC, shares, who is among lactation consultants and others who conduct tours. "You will get to see how the unit is laid out, what each type of room looks like and you'll get to peek into the special care nursery and operating room."
The walk-through starts at registration and ends with the discharge room. Parents will learn:
What to pack
Where to park and enter the building
What to expect in the triage room (where mom is monitored on arrival), labor room (where baby is delivered) and postpartum room (where mom and baby start recovery)
The infant security system
Visitor policies – for example, children younger than 14 can visit only if they're the newborn's sibling
The importance of skin-to-skin contact, how to choose a pediatrician and more
"Doing a tour can help ease a lot of the fears and uncertainties that people may have about a hospital stay," Larimore says. "When you deliver at Mercy West, you become part of our family! You will meet staff members during your tour who will remember you when you come back to deliver, making the process feel much more personalized."
Expecting a baby? Learn more about the maternity care services we provide at Mercy Health.