Not everyone's path to becoming a physician is the same. Some know from a young age, some feel a need to help their communities and some, well, fall into it by circumstance.
Don't get us wrong, no one accidentally gets through medical school. But for Jon W. Arnott, MD, our chief medical officer at Mercy Health – St. Elizabeth Youngstown Hospital, it wasn't something that felt super obtainable.
We're Not in Kansas Anymore
"I had no plans to go to medical school," he says. "I hurt my back playing soccer in high school. My dad was on disability, mom drove a school bus. I had minimal confidence that I could afford college let alone be successful. My chiropractor gave me the confidence to try to go to college. From there, my uncle noticed my grades and pushed me to apply to a medical school in the Dominican Republic."
An Offer He Couldn't Refuse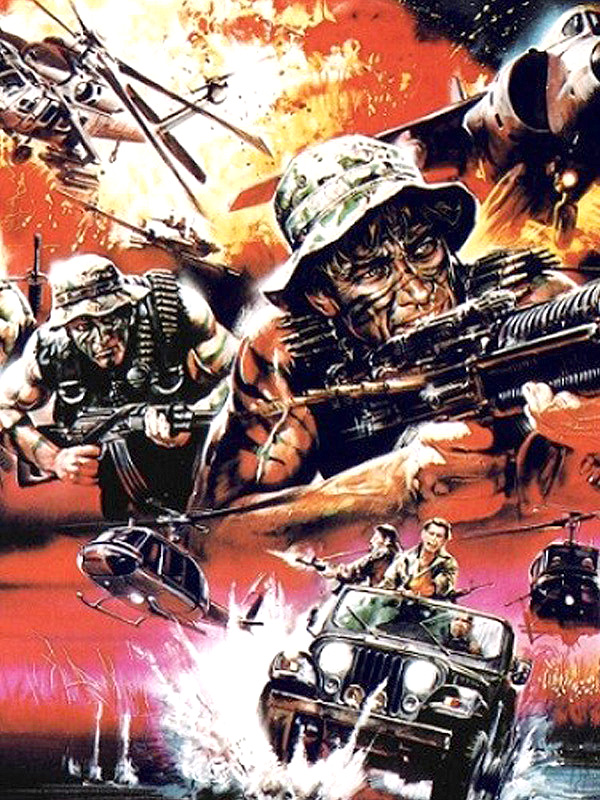 Training to become a doctor isn't easy. Between the long hours, constant schooling and expenses, it's easy to let your mind wander about a dreamier career.
Those dreams can become a reality for some, albeit a short-lived one for Dr. Arnott.
"In 1986, a movie crew came to film a cheap 'Rambo' knock off in San Pedro de Macoris, Dominican Republic. They needed some secondary actors and came to my medical school to find some people. I was selected to play a soldier named Vega. I ended up getting edited out because I had no idea once I was shot dead that the star would decide to run to the back to check on me. I flinched as a large Scandinavian man grabbed me. Dead guys don't move. My big screen career was over."
You Never Know What You're Gonna Get
After medical school, when Dr. Arnott was practicing medicine on a regular basis, there were a few patients he felt stood out.
"I remember two of my very first patients because they had interesting life experiences," he recalls. "One man was one of the last WWI surviving soldiers. The other was a lady that had worked as a lumberjack during WWII."
Dr. Arnott continues, "I have always felt that we are key people in the middle of key moments of our patients' lives. It starts with births, moves onto to big diagnoses, surgeries, last breaths, but we have a window into their lives. We can make those moments less traumatic, more joyful, more comfortable. I have never shied away from staying with a patient or family in these moments."
We're Gonna Need a Bigger Boat
After starting out in his medical career, Dr. Arnott quickly realized that his passion may lay in the administrative side of the clinical setting.
"Hospitals need physician leaders that can see the big picture of patient safety, community need and a willingness to take a stand," he says. "I entered into my administrative path early by taking on a committee chair role. This launched me into a physician hospital organization medical director role. I was quickly asked to become a physician advisor. This allowed me to deep dive into quality and utilization issues. All these experiences led me to today as a CMO."
Relax, You'll Live Longer
When he's not at the office, Dr. Arnott enjoys cooking, English Premier League soccer, listening to The Ramones and scouring the internet for bootleg copies of that straight-to-DVD "Rambo" knockoff.
Do, Or Do Not. There is No Try.
Dr. Arnott concludes with, "my advice for anyone is to be a practical leader that is willing to take on difficult projects. I have not always been successful changing things, but getting past the fear of failure has allowed me to retool and try again."
National Doctors' Day is coming up on March 30! Read more stories celebrating our physicians.
Also, do you have a Mercy Health physician who has made a difference in your life? Send them a message of appreciation.