Before coming to the facility, Anna had been diagnosed with breast cancer at a different place. Her aunt, who had been diagnosed with breast cancer years prior, highly recommended St. Elizabeth Youngstown.
Anna spent a large part of her cancer journey forming relationships with the doctors and nurses at St. Elizabeth Youngstown who cared for her along the way. The care team provided Anna with a sense of comfort during an extremely trying time.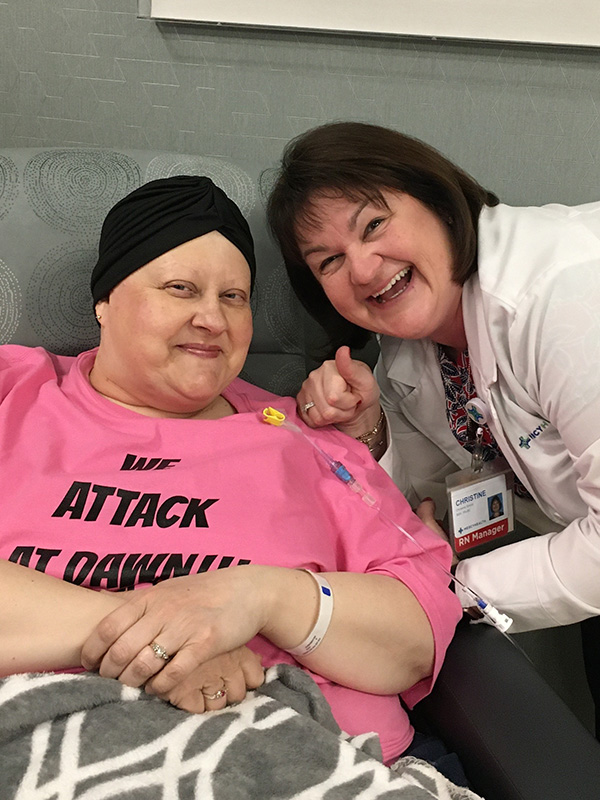 "When I first met the staff, I immediately felt comfortable," Anna shares. "It was more than just a patient-staff relationship. It felt like I was part of a team, like we were all working toward a common goal. The entire staff was amazing."
The inspirational team at St. Elizabeth Youngstown helped lead Anna to a full recovery. Anna is now considered "NED," meaning that there is no evidence of cancer discoverable in her body.
In addition to her care team at the cancer center, Anna's family and friends were also essential to her progress. The outpouring of love and support shown by Anna's friends and family gave her the encouragement she needed during her journey to recovery.
Today, Anna works as a front office secretary for the St. Elizabeth Youngstown Cancer Center.
Throughout her own cancer journey, Anna knew she wanted to find a way to help other cancer patients through theirs. Thinking that would be through volunteering, Anna never thought about working at her medical oncology center as an employee. However, that all changed when a friend of Anna's let her know about an open position at the center.
"A friend let me know that there was a position open in medical oncology and she thought I might be a good fit," Anna recalls. "Having never worked in health care, I was a little nervous. However, I soon realized that if I didn't try, I'd never know if it was where I was meant to be."
The transition from patient to team member was relatively easy for Anna. She recognizes that the team she works with now is the same team that assisted her throughout her own cancer journey. Now, she just happens to be playing a different role.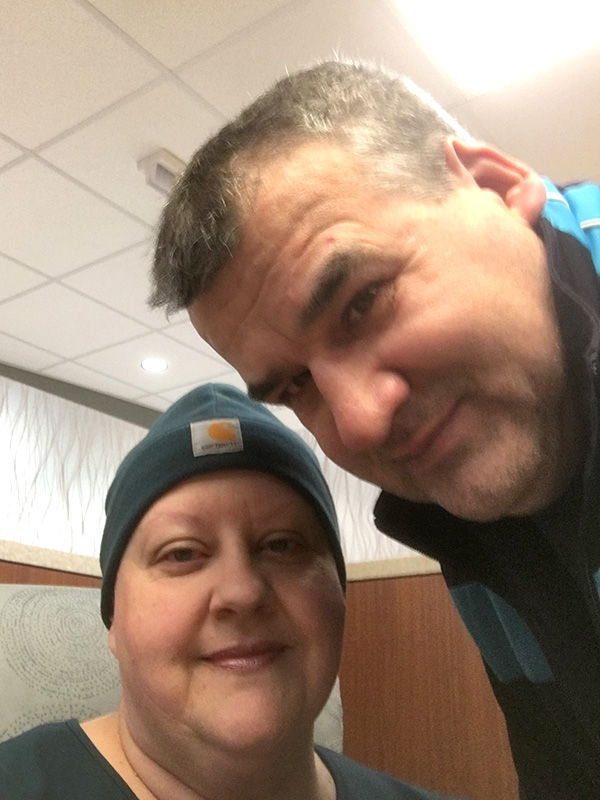 Anna's position as the front office secretary allows her to shine her light and share her experiences with all who enterthe medical oncology center.
"This is one of the most important positions in a cancer center," Christine Smoot, regional nurse manager for medical oncology and medical infusion for Mercy Health – Youngstown, shares. "When patients first walk in our centers, they are so frightened. It is extremely important to have a special person there to greet them."
Anna is that special person and hopes that she comes off as a source of hope for all patients, especially those who are new to the center.
"I pray I am a source of comfort and inspiration to our patients," she says. "It was so helpful for me to talk to others who had gone through a breast cancer diagnosis. It's nice to know you aren't alone and to hear the many success stories."
Just like Anna's aunt recommended St. Elizabeth Youngstown to her, Anna recommends it to others as well.
"I absolutely would recommend this place to anyone needing treatment," she adds. "It is such a caring environment when everyone is on the same page, with one common goal – providing the best care possible so that each patient can have the best outcome possible."
Learn more about the different cancer care services we offer at Mercy Health.